Denmark Street's not dead yet
In talking of its cultural importance in the past tense, people are unwittingly hastening redevelopment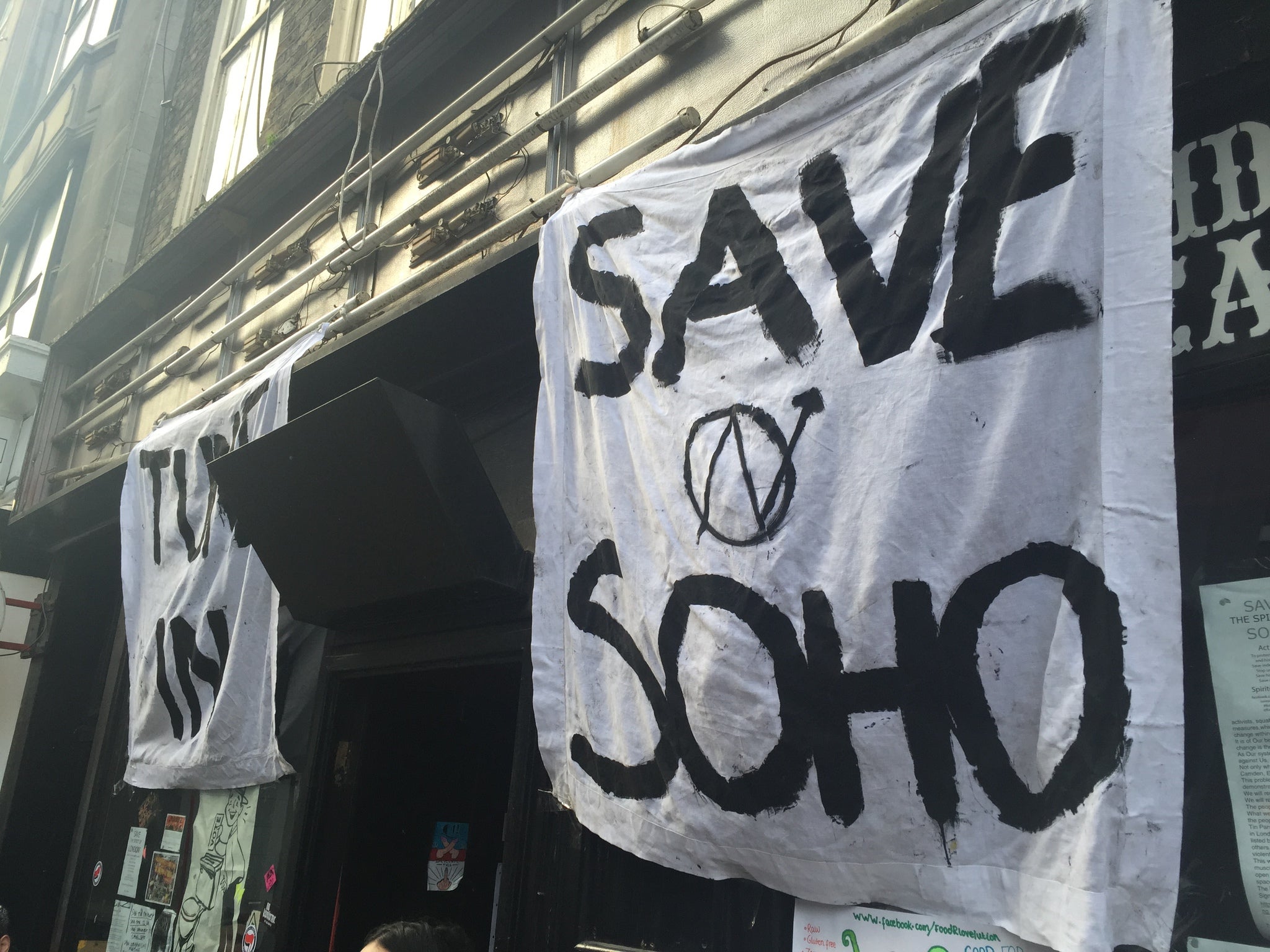 I have great affection for Denmark Street. In its music shops I bought my first pair of drumsticks. In Enterprise Studios (now defunct) I practised with my first band. In A True Love parlour (now defunct) I got my first tattoo. It is entwined in my history and an integral part of rock & roll's, serving as a musical mecca since the 1960s attracting acts like David Bowie, Jimi Hendrix, The Rolling Stones and many more. Adele and Jeff Buckley started out in 12 Bar. Jamie T and The Libertines performed under its century old beams. It's also a good place for a young band to get a gig without having to pay-to-play or guarantee a certain number of attendees, a pretty rare thing in London these days.
It is sad then, that people are considering it already dead. It's not a relic or a museum of musical history but a living, breathing district, with its many music shops working (very hard) to continue to turn a profit in an age where you can buy a guitar FX pedal online and have it arrive the same day. Before their closure, Enterprise's 12 rehearsal rooms were nearly always booked out and 12 Bar was packed to the rafters.
"It's such a shame this is all going to be demolished," people say as they walk by staff as they lock up for the night, much to their annoyance.
There is no denying the sad plight of 12 Bar (above), which has been re-opened by squatters in the hope of holding off the wrecking balls this week, and it's true that the businesses that have closed are part of a larger problem of callous redevelopment in London that has also claimed Madam Jojo's, The Intrepid Fox, The Joiner's Arms, Vibe Bar and other venues. But this binary narrative – the street's either fucked or it isn't (a symptom of the Facebook campaign age) – is threatening what remains of it. People's hearts are in the right place, but in lamenting Denmark's streets demise they're in danger of putting the nail in the coffin of those still keeping it alive.
The punk-spirited 12 Bar club wasn't put out of its misery, it was choked to death in its prime by developers with deep pockets. The Crossrail overhaul of Tottenham Court Road will render the area unrecognisable in the coming years and include Outernet, a mixed-use block backing onto Tin Pan Alley featuring vast digital billboards. 12 Bar's former manager Mark Barnet thinks that in trying to turn Soho into Times Square, developers are missing the reason tourists visit London in the first place.
"It's like they're going 'Forget London, we want to take what New York and Tokyo does and put that here'," he told me in the bar's rapidly crumbling back room.
"Britain is going through a renaissance of the tourist industry lately because it's individual. The thing that everyone loves about London is its uniqueness and at a time when that should be coming to the fore they're destroying it.
"People come to Britain because they like what we have here, and we're giving them what they've got at home."
Chinese whispers pervade the street. Some shop staff and owners are confident, some are gloomy, some are complacent, and some don't know what to think or expect. Many have leases with several years left on them in place, but there's always the threat of break clauses, which Mark claims have been dished out individually by landlords to each business to stop them from ganging up.
There is a real danger here, and this could all end in Costa Coffees, luxury flats and hotels. Even cursory attempts to keep the street's spirit would surely be handled in the usual corporate fashion – Hard Rock cafes, statues of Jimi Hendrix and syrupy cocktails named after rock stars.
But it is important not to write the street's obituary before it has passed. The mal-development of some of London's most unique buildings and communities is something to be angry about, but ill-informed anger is dangerous. The best you can do for Denmark Street is get off the internet and go open its doors.
Join our commenting forum
Join thought-provoking conversations, follow other Independent readers and see their replies