Double amputee could lose specially adapted car because benefits assessment finds he can walk 20m
'I've not lived off the state and claimed other benefits and this was because my mobility payments helped me get a car and drive to work'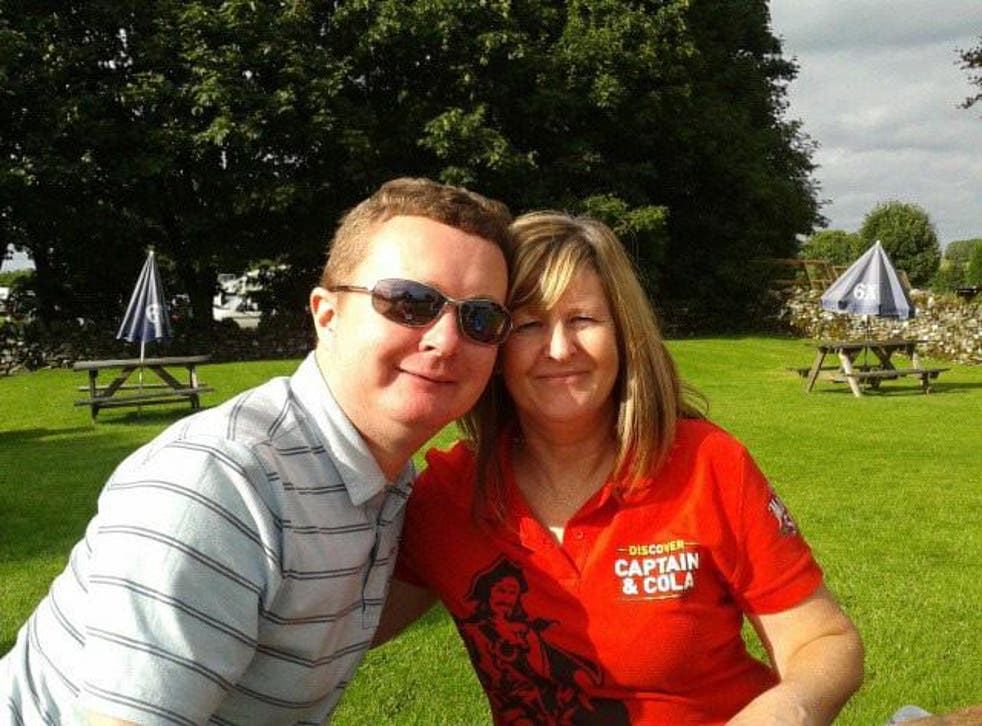 A double amputee who suffers chronic pain has been told he faces losing his specially adapted car because he can occasionally walk unaided for just 20 metres with a prosthetic leg.
Stephen Dickson, who was born without his right arm or leg, has received Disability Living Allowance (DLA) since the age of 11 but had to reapply for the new Personal Independence Payment (PIP) last month because of changes to the benefit system.
The 38-year-old, who works as a customer services adviser, now fears losing his independence after he was told he no longer qualified for the £58 mobility aspect of the monthly payment.
The married stepfather of two from Monton in Greater Manchester, called the decision by the Department of Work an Pensions (DWP), "really short sighted".
"Yes I can walk 20 metres with my prosthetic leg, which meets their requirements, but I can't walk that far regularly - it causes a lot of strain on my body," he told the Daily Mirror. "My prosthetic leg is there to help me walk but they make me develop sores on my groin and the bottom of my legs and I can get ingrown hair follicles which are really painful."
He added that he is left bed-bound a few days each month to avoid doing too much harm to his body because his limbs cause him so much pain.
Although his standard living payment will remain the same under the changes, it is the loss of the mobility allowance which could leave Mr Dickson without his specially adapted vehicle.
The £58 monthly benefit was paid directly from the DWP to the Motability Scheme for the hire purchase of his Skoda Superb, which has a left accelerator adaptation..
He relies on the vehicle to get to and from his job and is now worried that he won't be able to continue working. His wife, Gaynor, does not drive.
"I don't mind using public transport but the bus stop is quite a walk from my house and if there are no empty seats it will cause a strain on my limbs if I have to stand," Mr Dickson said. "When I have my prosthetic leg attached and my trousers on it becomes an invisible disability, so no one would even know I was disabled and needed to sit down.
"It would be fine doing it for a few days but after a few weeks the sores around my groin and knees would inevitably get worse resulting in me having to call in sick at work."
He added: ""I've not lived off the state and claimed any other benefits and this is because I was receiving my mobility payments which helped me to get a car and to drive to work every day."
The most ridiculous reasons people had their benefits sanctioned

Show all 16
Figures released in April by the Motability charity which runs the scheme to provide specially adapted cars and other vehicles to disabled people, showed that 51,000 people had been taken it after a reassessment for (PIP) since it launched in 2013 – 45 per cent of all cases.
Of these, more than 3,000 had since rejoined after the decision to refuse them PIP was overturned.
After the Government switched from DLA to PIP in 2013, thousands of people have also been reassessed and have lost money.
The tests were designed by the DWP but are carried out by private firms including Atos and Capita.
The "walking" element of the assessment has come under particular criticism. Under the "reliability criteria", assessors must establish whether or not the 20m walk can be undertaken every day and under varying conditions. It was previously 50m.
Those who can walk the shorter distance lose their eligibility for the mobility payment.
Mr Dickson is appealing the loss of his mobility payment on the basis that he cannot walk the 20m every day.
Disability campaigners and charities are calling on the DWP to reverse the change in the walking criteria back to 50m.
Ken Butler, Disability Rights UK's welfare rights adviser, said: "The recent rule change that allows people to keep their Motability car whilst they appeal a PIP decision will help, but on its own is simply not the answer.
"The rule that confines higher mobility awards only to those who can walk up to 20 metres must be scrapped. It makes no sense and was only ever a cost-cutting measure.
"Instead, those awards must again include those disabled people who can only walk up to 50 metres, who are likely to have the same extra costs.
A DWP spokesperson said: "Decisions for PIP are made following consideration of all the information provided by the claimant, including supporting evidence from their GP or medical specialist.
"Most people leaving the Motability scheme are eligible for a one-off payment of up to £2,000 to help meet their needs."
Join our new commenting forum
Join thought-provoking conversations, follow other Independent readers and see their replies