Ex-Royal Marine runs through London in the shape of a giant poppy
Video: Ben McBean wants members of the public to cover parts of his 31-mile run to raise more money for the Royal British Legion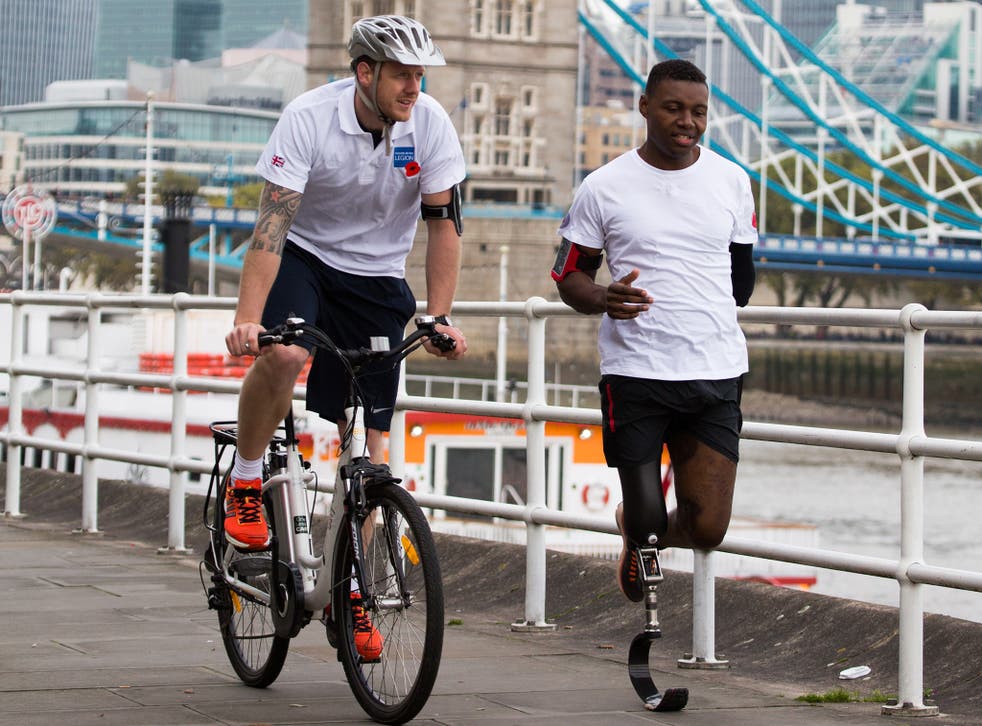 A former Royal Marine commando has completed a 31-mile run through London in the shape of a giant poppy to raise money for the Royal British Legion's Poppy Appeal.
Ben McBean was 20 when he was badly injured in a landmine blast in Afghanistan in February 2008 and he was not expected to survive his flight home. McBean lost his left arm and right leg, yet he miraculously survived. He wants to now help the Royal British Legion, who supported him during his recovery.
Having completed his journey, 27-year-old McBean now wants the public to help him raise money by running through London within the poppy's outline using running apps.
The Vodafone Foundation will match every pound donated to McBean's cause, up to £100,000. McBean's mission is part of a new Vodafone Firsts programme that helps people achieve their dreams with the help of technology offered by Vodafone.
Speaking after his run, McBean said: "The run was both physically and emotionally exhausting, but so rewarding".
The Royal British Legion's Director of Fundraising Charles Byrne added: "We hope that Ben's run will inspire many others to take part in this exciting challenge. The money raised will provide vital support to serving and ex-Service people, and their families, whether living with bereavement or disability, finding employment, or coping with financial stress – the same problems facing First World War veterans when they returned to the UK 100 years ago."
Ben McBean runs through London in the shape of a giant poppy

Show all 5
Aerial poppy displays are popular this year.
Over 1,400 intelligence agency staff at GCHQ made a giant poppy in the centre of their building in Chelthenham. While the staff wore red rain ponchos, Royal Navy and military personnel made the black centre of the poppy and the green stalk.
The art installation, "Blood Swept Lands and Seas of Red" by Paul Cummins, which will see 888,246 ceramic red poppies surround the Tower of London, will also show a large poppy shape from above, with the dark roof of the White Tower representing the black centre of remembrance flower.
To donate to McBean's cause, text: POPP58 £5 to 70070 or visit justgiving.com/firstbigpoppyrun.
Join our new commenting forum
Join thought-provoking conversations, follow other Independent readers and see their replies