Government accused of acting like 'far right' as Eric Pickles says Muslims have 'more work to do'
The Communities Secretary suggested that Muslims are not doing enough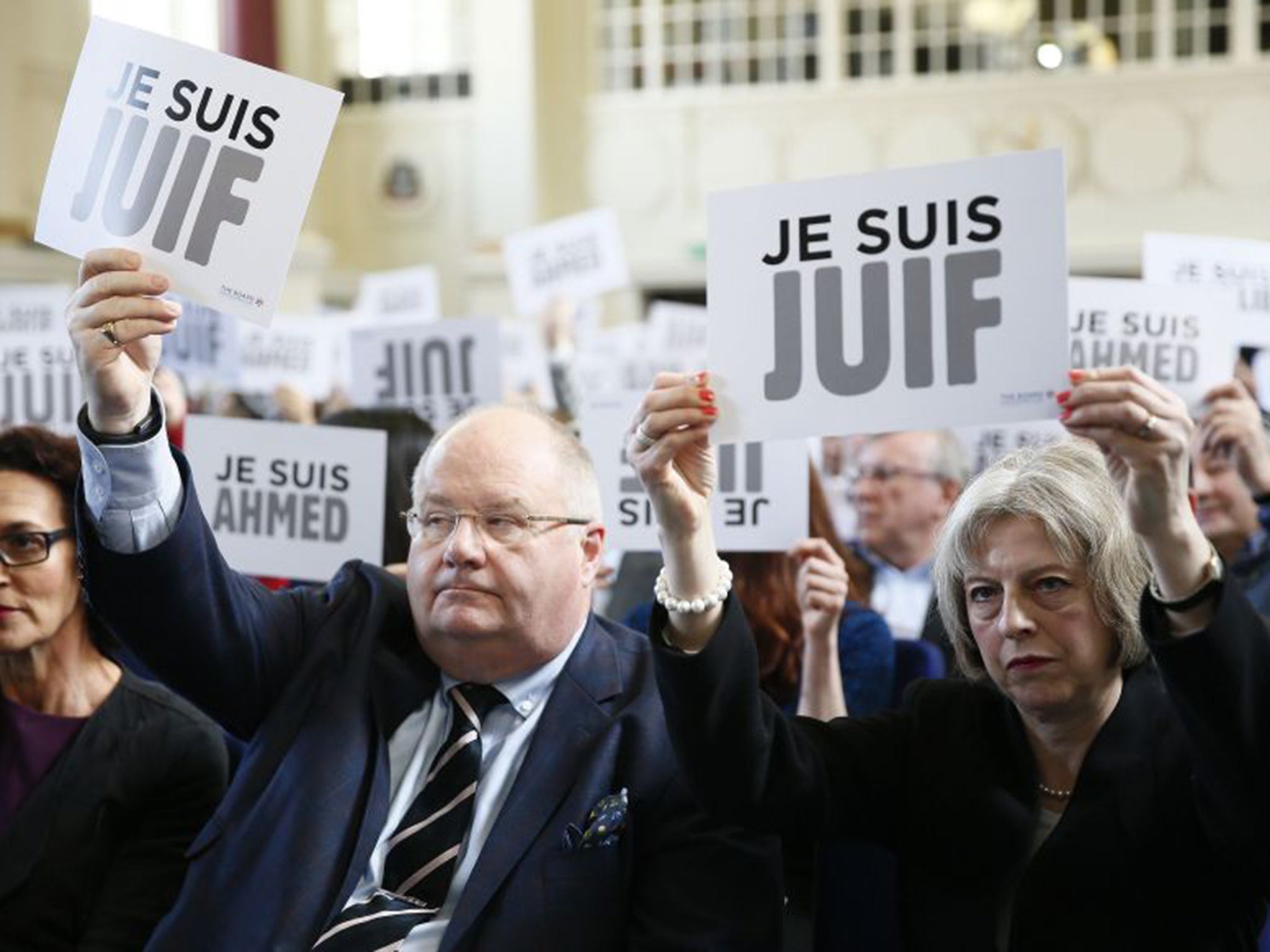 Muslims in Britain have accused the government of acting like "members of the far right" after more than 1,000 Islamic leaders received a letter telling them they had "more work to do" in the wake of the Paris attacks that killed 17 people in total.
Communities Secretary Eric Pickles wrote to mosques in England to say that they had to work harder to root out those who have been radicalised and prevent others from being susceptible to recruitment by organisations such as Al-Qaeda.
Mr Pickles also asked faith leaders in the letter to make more effort in "promoting" how "British values are Muslim values".
2014 Right-Wing Power List - Top 25
Show all 24
The Muslim Council of Britain, a body which represents more than 500 organisations and mosques across the UK, said that it wanted Mr Pickles to explain what he meant as it suggested that almost three million followers of Islam in Britain are not part of the same society.
Lord Ahmed, who co-signed the letter, told BBC Radio 4 today that he was "disappointed" with the organisation's response.
Deputy secretary-general Harun Khan of the MCB said: "We will be writing to Mr Eric Pickles to ask that he clarifies his request to Muslims to 'explain and demonstrate how faith in Islam can be part of British identity'.
"Is Mr Pickles seriously suggesting, as do members of the far right, that Muslims and Islam are inherently apart from British society?"
In the letter, Mr Pickles wrote: "We must show them the multitude of statements of condemnation from British Muslims, show them these men of hate have no place in our mosques or any place of worship, and that they do not speak for Muslims in Britain or anywhere in the world.
"Let us assure you that the Government will do all we can to defeat the voices of division, but ultimately the challenges of integration and radicalisation cannot be solved from Whitehall alone. Strong community-based leadership at a local level is needed."
Mr Pickles and Lord Ahmad reassured the leaders that they had been in touch with police chiefs "to make sure they are providing the support that mosques need, a concern that some of you have expressed in our recent discussions".
Meanwhile, Home Secretary Theresa May promised to increase the Government's efforts to tackle the terrorist threat and a "chilling" rise in anti-Semitism. Ms May and Mr Pickles yesterday attended an event held by the Board of Deputies of British Jews and raised signs saying "Je suis Juif" (I am Jewish) while some others held up placards saying "Je suis Ahmed".
Mrs May said the attack on the supermarket in France, where four hostages died in the hands of Amedy Coulibaly earlier this month, was "a chilling reminder of anti-Semitism, not just in France but the recent anti-Semitic prejudice that we sadly have seen in this country" .
Join our commenting forum
Join thought-provoking conversations, follow other Independent readers and see their replies