Grenfell Tower fire victims were 'murdered by political decisions', claims John McDonnell
Politicians' failures 'murdered those families', shadow Chancellor tells Glastonbury
Charlotte Beale
Sunday 25 June 2017 18:57 Comments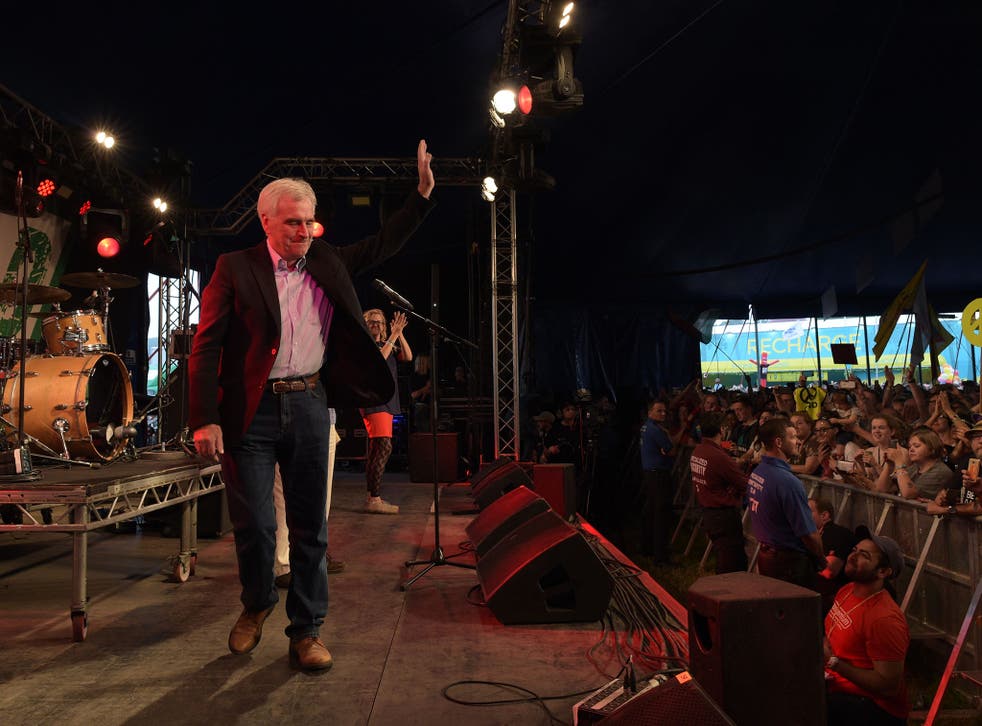 Grenfell Tower fire victims were "murdered by political decisions", claimed shadow Chancellor John McDonnell in a debate at Glastonbury Festival.
Seventy-nine people died in the London tower block fire.
Mr McDonnell's remarks come as evacuations of tower blocks in Camden, North London, began after 34 blocks nationwide are revealed to have failed fire safety tests.
Politicians' failure to build enough homes and to allow housing developers to pursue profit over need "murdered those families", said McDonnell.
The shadow Chancellor was speaking in Glastonbury's Left Field tent the day after Labour leader Jeremy Corbyn drew thousands of festival goers to the Pyramid stage.
Mr McDonnell said: "Is democracy working? It didn't work if you were a family living on the 20th floor of Grenfell Tower.
"Those families, those individuals – 79 so far and there will be more – were murdered by political decisions that were taken over recent decades.
"The decision not to build homes and to view housing as only for financial speculation rather than for meeting a basic human need made by politicians over decades murdered those families.
"The decision to close fire stations and to cut 10,000 firefighters and then to freeze their pay for over a decade contributed to those deaths inevitably and they were political decisions."
Foreign Secretary Boris Johnson, who was Mayor of London when cuts to the fire service were made, has accused Labour of politicising the Grenfell Tower disaster. Mr Johnson wrote on his Facebook page that Labour were engaged with "outrageous politicking" and "political game-playing" over the fire.
Labour MP Diane Abbott told a Progress meeting the previous day that the Conservative approach to social housing played a part in the disaster.
"The Tories think people in social housing are second-class citizens. And, as we have seen from Grenfell, they are offering them second-class standards of safety. So, a direct consequence of that, a direct consequence of outsourcing … and a direct consequence of deregulation."
Mr McDonnell's London constituency Hayes and Harlington is just miles from Grenfell Tower.
Green Party co-leader Jonathan Bartley and economist Faiza Shaheen also took part in the Glastonbury debate about whether democracy is broken, chaired by Guardian journalist John Harris.
Register for free to continue reading
Registration is a free and easy way to support our truly independent journalism
By registering, you will also enjoy limited access to Premium articles, exclusive newsletters, commenting, and virtual events with our leading journalists
Already have an account? sign in
Join our new commenting forum
Join thought-provoking conversations, follow other Independent readers and see their replies