Lottery: 11 things that are more likely than winning the Lotto jackpot
Thousands of people are rushing to buy lottery tickets in an attempt to win UK's highest ever jackpot of £50.4 million, but the odds of winning are incredibly miniscule
Wednesday 06 January 2016 14:38 GMT
Comments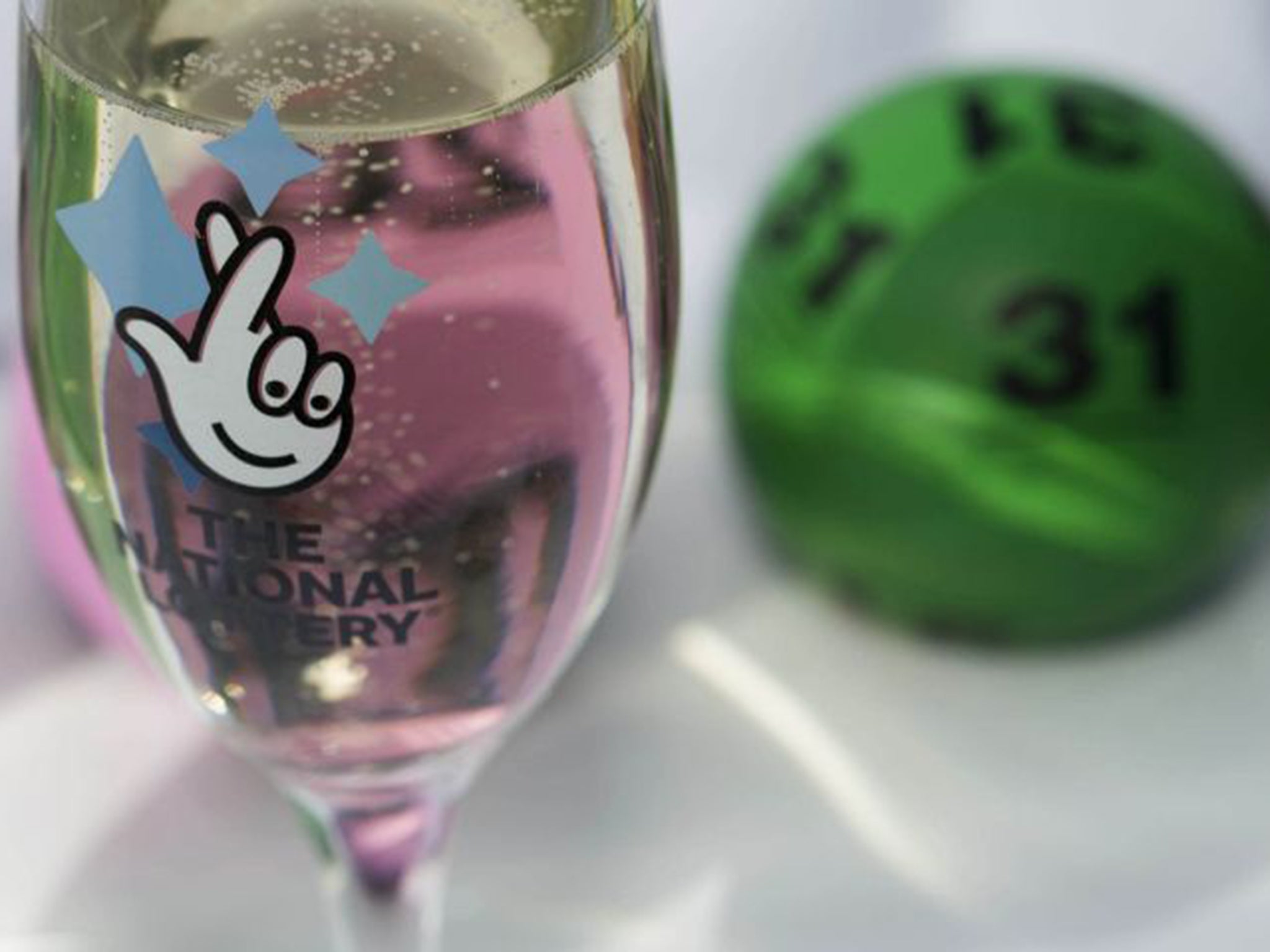 You're more likely to win an Oscar or become a successful Olympian than winning the lottery.
Thousands of people are rushing to buy lottery tickets in an attempt to win the UK's highest ever jackpot of £57.8 million - but the chance of winning is incredibly miniscule.
After increasing the number of balls from 49 to 59 in October, the National Lottery organisers reduced the odds on anyone's six numbers coming up from 1 in 14 million to 1 in 45 million.
This means you are more likely to be hit by a part of a plane falling from the sky (1 in 10,000,000) than securing the life-changing jackpot.
It could be worse; you're still more likely to win the lottery than you are of being crushed by a vending machine. The chances of that happening are 1 in 112 million.
Here are some the depressing things that are more likely to happen to you than winning the lottery:
The odds of dying from being left-handed and using a right-handed product incorrectly is 1 in 4.4 million according to the Daily Beast.
Being crushed by a meteor is considerably more likely than winning lottery, with odds of 1 in 700,000, Review Journal found.
Things falling from the sky and killing you are just generally a more likely outcome than winning the lottery. There's a 1 in 10 million chance you'll die from being hit by a falling plane part, according to College Times.
If that doesn't put you off flying, this certainly will. The odds of being killed in a plane crash is 1 in 11 million according to Review Journal.
Getting hit by lightning is almost 4 times more likely than winning the lottery. The chances of being fatally struck is 1 in 10 million, the Mirror claims.
You're 45 times more likely to die from flesh eating bacteria than securing the jackpot. The odds are 1 in 1 million, the Daily Beast reports.
It's not all bad news though; here are some more positive things that are also more likely than winning the jackpot:
If you think you have what it takes to be the next Tim Peake, there's a 1 in 12 million chance you'll become an astronaut, according to Review Journal.
Giving birth to identical quadruplets is also more likely than winning the lottery. College Times suggests the odds are 1 in 13 million.
The chance of you winning an Oscar is 1 in 11,500. That's right, you're more likely to win an Oscar than have a winning lottery ticket, according to Review Journal.
Although Leonardo DiCaprio has never won an Oscar, he has dated supermodels. The odds of you doing the same are 1 in 880,000, ABC suggests.
Winning an Olympic gold medal is 75 times more likely than successfully guessing all six numbers correctly. It's a 1 in 662,000 chance according to Review Journal.
If you aren't successful winning the lottery, rest assured, any one of the above is still a more plausible outcome.
The record £57.8 million jackpot is the result of 14 consecutive roll overs and eclipses the previous record of £42 million in 1996.
Join our commenting forum
Join thought-provoking conversations, follow other Independent readers and see their replies