300,000 more homes will be in fuel poverty this Christmas
Calls on Government to act as more families are facing a choice between 'heating or eating'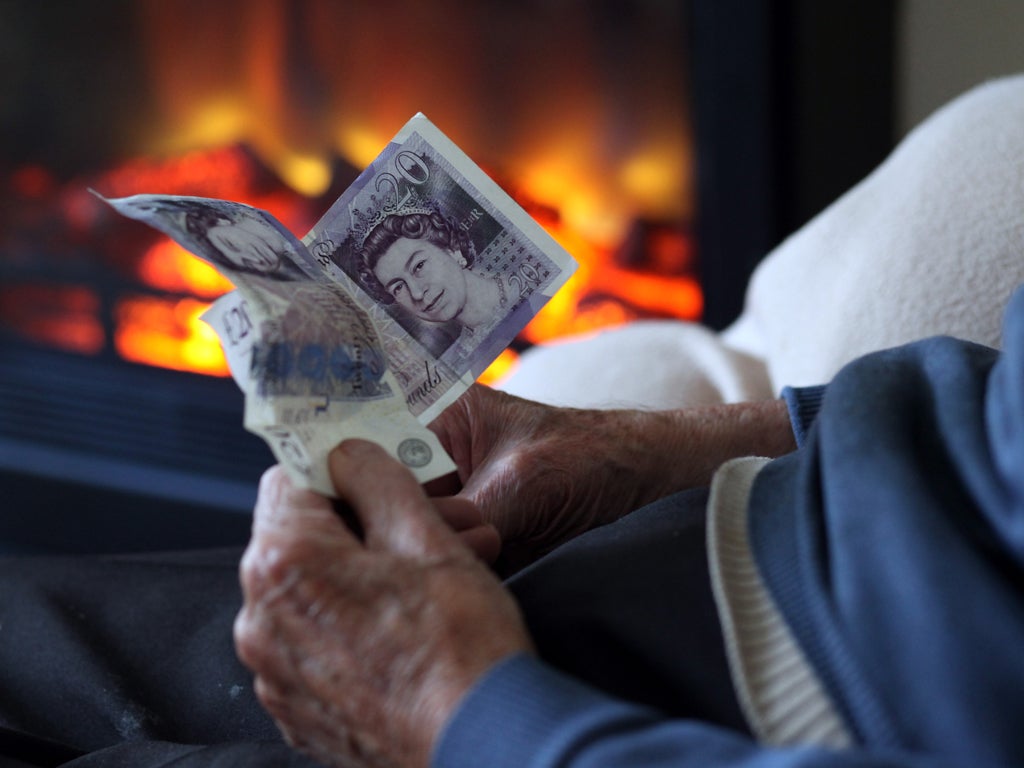 There will be 300,000 more households in fuel poverty this Christmas than at the same time last year, a government advisory group has revealed.
At the Fair Energy summit today, hosted by The Independent and Policy Review Intelligence, Ed Davey, the Energy Secretary, will remind energy companies about new rules which mean they will have to be more open about the reason why electricity and gas bills are increasing. He says companies are exaggerating the expense of the Government's energy efficiency measures.
His comments will follow the shocking claim from the Government's Fuel Poverty Advisory Group that 300,000 homes will be pushed into fuel poverty by Christmas. A household is considered to be in fuel poverty if it needs to spend more than 10 per cent of its income on fuel for adequate heating.
The group also warns that unless the Government tackles the problem of people being forced to choose between heating and eating, nine million households could fall into fuel poverty by 2016. It is estimated that six million households are already in fuel poverty.
Ahead of today's Fair Energy summit, Derek Lickorish, chairman of the Fuel Poverty Advisory Group, added: "With a cold winter, welfare reforms cutting incomes, and all at a time of austerity measures and other rising household costs, the plight of the fuel poor has never been more serious," he said. "Millions are living in misery due to high energy bills, yet time is running out for the Government to fuel-poverty-proof the homes of those on the lowest incomes."
Mike O'Connor, chief executive of Consumer Focus, warned: "Fuel poverty levels will rise unless determined action is taken. Six million households plan to cut back on their heating this winter due to fears about costs."
At today's summit – which brings together consumer groups and energy company bosses to thrash out solutions to the problem of rising energy prices and fuel poverty – Mr Davey will say: "Ensuring that consumers get a good deal, with affordable bills from suppliers genuinely competing for their custom, is one of my top priorities."
He will point out that wholesale energy costs make up around half of household energy bills and have been the major factor driving recent increases in consumer energy bills.
Meanwhile policy costs – the impact on consumer bills of the obligations that Government places on energy companies – account for only a small portion of bills, around seven per cent, according to the Energy Secretary.
"I am frankly fed up with commentators suggesting the Government is deliberately increasing bills, when in fact we are doing everything we can to reduce them," Mr Davey will say.
A report published today by the Institute for Public Policy Research, a think-tank, suggests that the new Energy Company Obligation (ECO) will leave two million fuel-poor households out in the cold.
The ECO will oblige energy suppliers to improve the energy-efficiency of fuel-poor homes to tackle fuel poverty and reduce carbon emissions.
The summit is being held in London today and will be broadcast live at www.independent.co.uk.
Join our commenting forum
Join thought-provoking conversations, follow other Independent readers and see their replies