350 skinny dippers brave Northumberland seas for record attempt at mass naked swim
The North East Skinny Dip is in its third year and raises money for both the National Trust and mental health charity Mind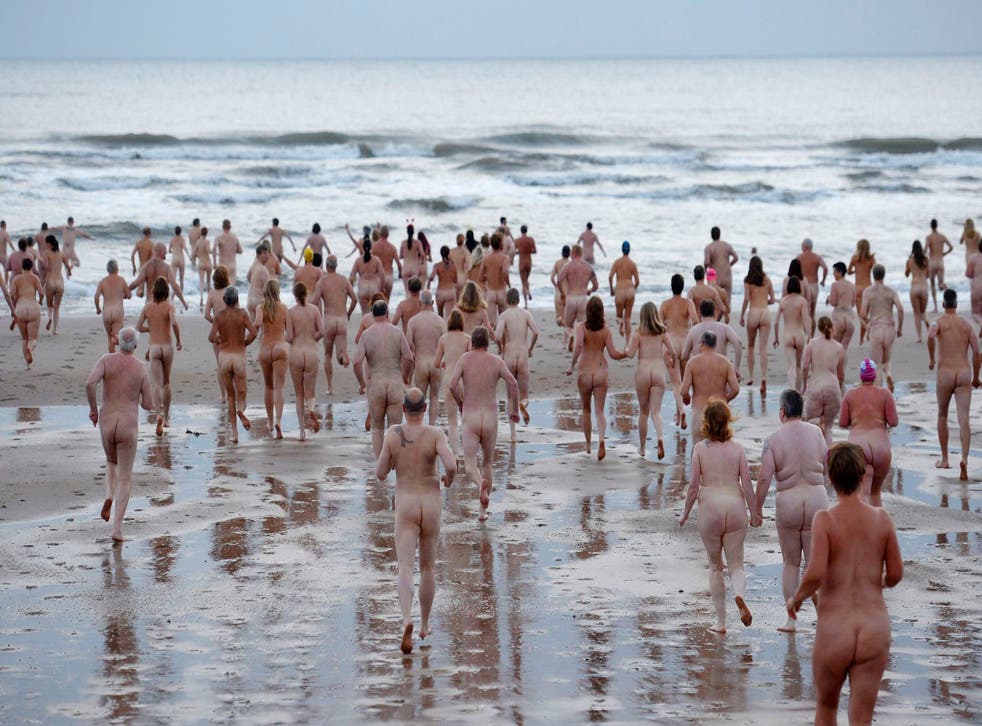 More than 350 people stripped down to their birthday suit and ran into the Northumberland waters at sunrise this morning.
The mass North East Skinny Dip (NESD) is in its third year, raising money for both the National Trust and mental health charity Mind using the profits generated by registration fees.
Organisers of the Druridge Bay event had hoped to attract enough nudists to break the world record for the largest skinny dip – a title held by New Zealand after 744 participants raced into the seas at Midway Beach, Gisbourne, on New Year's Eve last year.
Despite not achieving numbers as high, the event still saw a 50 per cent increase on the 200 people who took part last year.
It is an annual skinny dip taking place "as close to the Autumn Equinox as is possible", organisers say.
In pictures: North East Skinny Dip

Show all 5
Its Facebook page says: "This event isn't about looking good. It's about taking a risk, celebrating our unique bodies, being close to nature, raising money for charity and maybe even breaking a world record!"
Registration is £10 each and covers the "cost of insurance, amenities and first aid cover", while profits will be donated to their chosen organisations.
Participants began congregating at 5.30am this morning with the aim of running "towards a big red sun" around 6.50am.
Mark Hurrell, an organiser of the NESD, told the BBC of this year's event: "It was cold with quite a swell with big breakers, so there was much body surfing through the waves rather than swimming.
"However, some went back in for a proper swim, so it was quite a morning."
The NESD implores its dippers to become at one with nature while raising cash for mental health awareness.
"Be silly and laugh your socks off or come gently and quietly and just renew yourself in her waters," the event states.
Miami almost achieved the accolade for most skinny dippers during its attempt in November 2013.
Though the event attracted 805 dippers, helicopter footage was needed to prove the numbers and unfortunately the organisers reportedly did not manage to secure it, according to local media outlets.
Join our new commenting forum
Join thought-provoking conversations, follow other Independent readers and see their replies