7/7 bombings 10 years on: Four emergency workers who saved lives recall the shocking day that 52 people were killed
On 7 July 2005, four bombs were set off on London's public transport network, killing 52 people. As commuters fled, the emergency services rushed in. A decade on, four first responders recall their memories of that day – and reveal how it's affected them ever since…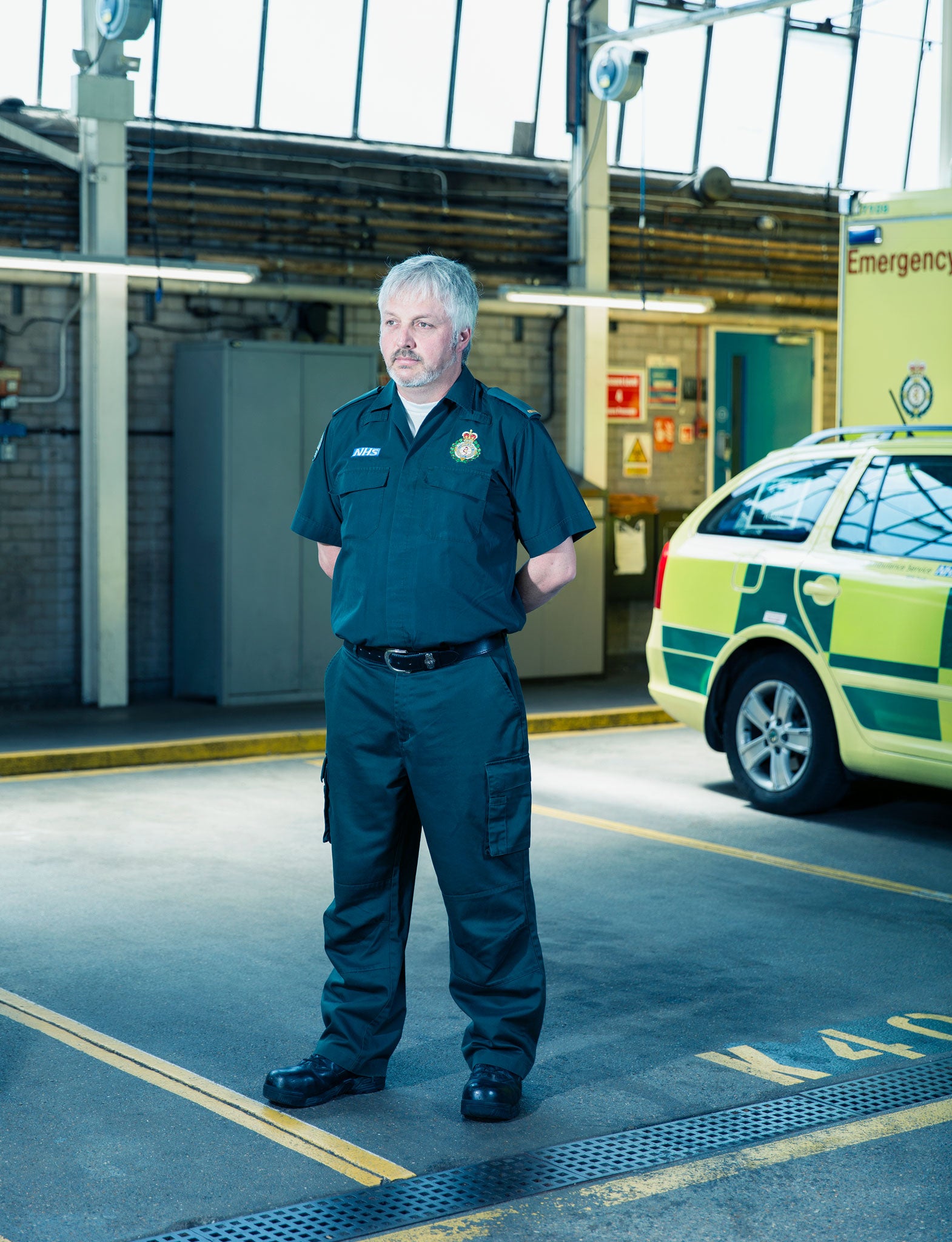 Next week marks the 10th anniversary of 7/7, when four suicide bombers killed 52 civilians in co-ordinated attacks on public transport during London's morning rush hour.
Only the day before, 6 July 2005, the country had been celebrating after the International Olympic Committee announced that the capital had beaten favourite Paris to host the Olympic Games in 2012.
Just 24 hours later, the UK's worst terrorist incident since the 1988 Lockerbie bombing, and the first suicide attack on British soil, took place. Three bombs detonated at 8.50am on London Underground trains near Aldgate, Edgware Road and King's Cross, and a fourth at 9.47am on the Number 30 double-decker bus in Tavistock Square. More than 900 people were injured, many losing limbs, others severely burnt. Four British Muslim men – Germaine Lindsay, Mohammed Sidique Khan, Shehzad Tanweer and Hasib Hussain, who saw themselves as "soldiers of war" – had carried out the attacks.
The bus bomb happened to explode outside the British Medical Association HQ, and doctors at a monthly meeting rushed to the scene, quickly setting up a triage in the courtyard. Nearby hotels brought out tables to use as stretchers. And, as commuters fled, fire crews, ambulance-service personnel and police officers ran in the opposite direction, into the heart of the explosions, not knowing what to expect and with the fear that a secondary device could be on board.
"I stood there in shock, thinking, 'I can't believe this is happening,'" recalls PC Ashley Walker, who was 100m from the Number 30 bus when it exploded in front of him. "I felt like a rabbit in the headlights. I was in my high-visibility jacket, standing in the middle of the road with members of the public all running away from the scene towards me. At that moment, I remembered I was a police officer. I went from standing there shell-shocked, to walking, then running towards the bus."
"It was a very strange journey," recalls paramedic Craig Cassidy of driving from Aldgate, where he had first been assisting, to King's Cross, as word of the extent of the carnage got out. (Around 260 ambulance staff were dispatched to the various sites on the day.) "All the roads were closed and everyone was out of their offices, watching; people were applauding as we drove down the road to the job."
In the aftermath, questions were inevitably asked in the media and in parliament about what could or should have been done better by the emergency services, and a 2011 inquest revealed a series of errors, such as lack of co-ordination and communication. As London Fire Brigade Deputy Assistant Commissioner Mick Ellis says: "On the day, the emergency services were perceived as heroes, but over the next 72 hours, external criticism came in as to what we did or didn't do. This was hard for all three services to deal with. We did the best on the day with what we had available."
For members of those services, the day has lingered. "What brings it back to me is the sound," says PC Walker. "If somebody pops a balloon, I sometimes have a mini-flashback. I try to forget about the carnage and instead remember all the people, from all walks of life, pulling together, helping to carry people to safety."
When Cassidy describes what happened on 7/7, he often talks in the present tense, as though reliving each moment, and notices that, "When I talk about it, my pulse picks up." Others are haunted by the faces of the people they couldn't save. Here, they describe their experiences on the day – and how they have fared since.
The policeman
PC Ashley Walker, 36
Now a road-response police constable, Walker was then a police officer based in Holborn; he had been in the force for just one year. Called to the King's Cross area, he had imagined there'd been a train derailment; on arrival, he found the roads gridlocked. Moving toward Tavistock Square, he helped redirect traffic, including the Number 30 bus, away from the station
"The first thing I remember about the explosion was the sound, like a large thud, the popping of 1,000 balloons. A hundred metres in front of me was the bus. The whole roof was in mid-air. I knew it was a terrorist attack.
"I ran to the bus and went to the double doors to try to get everyone evacuated. Injured people were struggling to get off, so I was helping members of the public to carry them. I had seen a microwave box that I thought might be a secondary device. I needed to get everyone away, even if they were missing a leg.
"I went back on the bus three times. I saw one man trapped, but there was no way of getting him out, so I had to leave him to deal with people I could help.
"I was joined by a female who came to help me and she said she was a doctor from the British Medical Association, which was nearby. I started to put the injured into cars of members of the public and asked if they minded driving them to the hospital just down the road.
"I have no idea how long I was assisting people. It felt forever.
"In the days afterwards, I saw the faces [of those who died] in the papers. I didn't read the names as I was too emotional, as I remembered seeing some of those faces on the bus; I'd made a decision to help this female at the back of the bus and leave that gentleman [trapped] on the top deck. It played on my mind for the first few months. But the Met organised counselling; talking about it has made it a lot easier."
The control-room manager
Trish Colman, 56
Now assistant operations manager on No1 Watch Control, based at London Fire Brigade's 999 Control Centre, Merton, Colman was then working in the same role at the London Fire Brigade Control Room in Greenwich
"The first call came in an hour after my shift started, around 9am, then they came in very quick succession. My officer in charge was on his way to a meeting but I paged him after the first few calls from the public, the London Underground and the emergency services, as it was obvious that something unusual was going on. I realised it was a terrorist attack when we got the first bit of information from the police.
"There were about 15 control officers, each at a desk with three screens, and a bank of screens showing the incident list, a map of Greater London with the locations of fire engines, 'heli-telly', and Sky News. The room was incredibly busy; I could hear the buzzers getting louder as more outstanding calls came in – there were lots about suspect packages. We turned the buzzers off; we were a quiet watch usually and I wanted a sense of calm.
"I have worked for the fire brigade for 38 years and we have dealt with the IRA, but this was a multi-pronged attack. I was stunned by its scale. The biggest event I'd had to deal with before this was the King's Cross fire.
"It was the most complex duty I've ever worked. The specifics become a blur. But you send your initial attendants, the crews get down there, appraise the situation then ask for more help. We had crews come from as far as Ruislip to Kensington [about 13 miles]. We could see people coming out of the Underground stations on Sky News; I couldn't imagine what the crews were going through. But we just cracked on.
"I am still in disbelief at it all. But now when I'm on duty I know the extent of what can happen."
The firefighter
Mick Ellis, 49
Now deputy assistant commissioner of London Fire Brigade's Central Operations, Ellis was then watch manager in charge of Blue Watch, Holloway fire station. Following a routine call-out to an elderly lady with a suspected house flood, he and his crew were called to the bus explosion at Tavistock Square
"We stopped at the end of the road and we didn't recognise what was in front of us. We now know it was the Number 30 bus. It was a graphic scene.
"Walking up to the bus to make an assessment was the longest walk I have ever taken – and it's the biggest impact that remains with me. I was in shock; you can't take in the enormity of it, and you are making a conscious effort to work out what to do to save people.
"The recurring image in the media is always the Number 30, and in the clip, I am always standing on that pavement next to it, so I can never get away from it. I always remember it, particularly close to the anniversary. But it has got better over time.
"Because I was a manager, I was very conscious of making sure everyone else was OK, but my wife said I really needed to look after myself. It was six months later that I went to see someone to try to put my mind in the right place. Every 7 July, every year, I think about it. I gave a talk last year at a memorial service organised by the Foundation for Peace, where I met survivors from the bus bombing.
"We did the best we could, and in the aftermath I wondered how to turn it into something positive, so that I could better prepare others who may be faced with a similar situation. I had been a professional firefighter for 20 years, but it was a turning point for me: I decided to take some of the learning from that day to help develop other people so they can understand what it feels like when you are in that position."
The paramedic
Craig Cassidy, 47
A sole responder in a fast response unit, Cassidy had been called out to a man with chest pain when he passed the Aldgate area and stopped, realising something had happened. He and a colleague were the first paramedics on the train there and he was the last off
"It was obvious as soon as we got into the carriage that this was an explosion. Looking around the train, there are two people sitting who appear to be uninjured but deafened by the explosion as they are talking loudly. Laying across their laps is a young female, in her early twenties, naked with no obvious injuries. We rapidly assess her and know she is dead. There is a man holding her head. I've met him since and he told me he didn't know she was dead.
"I quickly have to triage, which is to work out who is most serious and who needs to be treated. A man on the floor has no pulse, is no longer moving or breathing. I have to make the decision that he has died. If he had been the only patient, he would have been taken off the train and treated; I don't know if he would have survived.
"There is a female on the floor – unconscious but breathing with a strong pulse, so she becomes my priority and I give her the one bottle of oxygen I have with me.
"When I get out, a colleague tells me I've been down there for an hour. It felt like 20 minutes.
"Afterwards, we were sent to see a counsellor. I told her I felt weird because I didn't feel upset by it, but she told me that we all process things differently.
"I can't honestly say that this one event has had a greater impact on me than others I've been involved in, but my wife says it changed me dramatically – I often suffer from insomnia.
"About six months later, the counsellor phoned me and I told her I still felt bad about not feeling bad about what I saw that day. She told me just to be aware that someday I might."
Join our commenting forum
Join thought-provoking conversations, follow other Independent readers and see their replies