7/7 bombings anniversary live: Minute's silence observed on London Underground and in commemorative services across capital
52 people died and 700 were injured in terror attacks ten years ago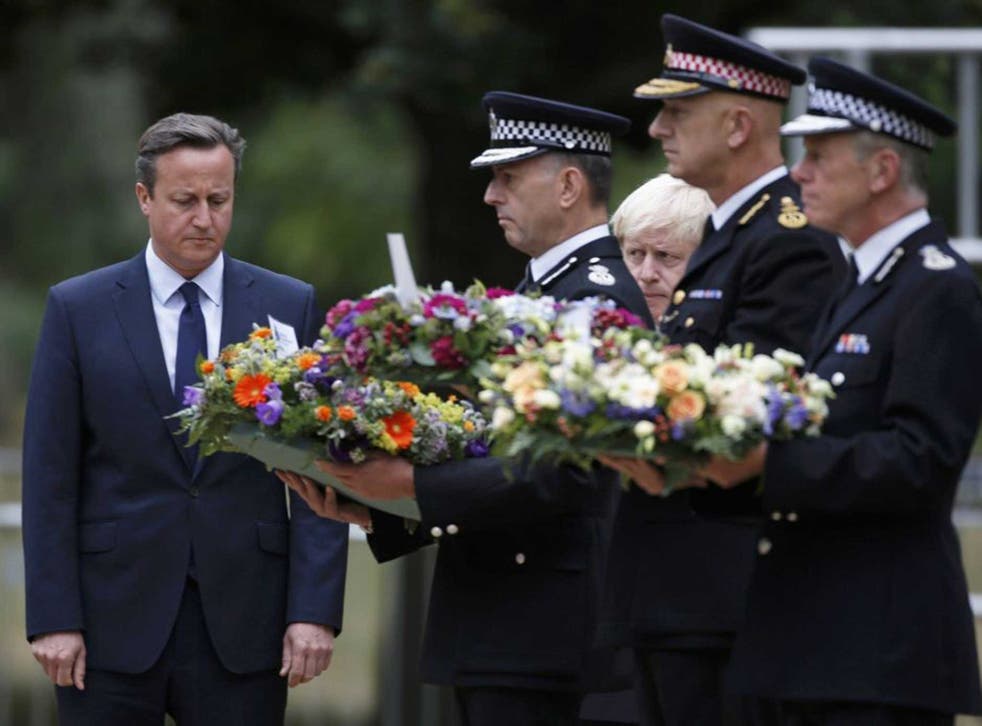 Here are the latest updates:
● Commuters urged to 'walk together' in memory of victims
● 7/7 bombings timeline: How the day unfolded
● Police officer recalls the horrific scene at Edgware Road
● Who were the 52 victims of the London terror attacks?
● Profiles of the four bombers
Please allow a moment for the live blog to load
Commemorative services are being held in across London today in memory of the 52 people who were killed in the 7 July terror attacks ten years ago.
A service at St Paul's Cathedral started at 11am, with survivors and families' of the victims in attendance. Later in the day a more informal service will be held at the Hyde Park memorial for families.
This morning, Prime Minister David Cameron and London Mayor Boris Johnson have both laid wreaths alongside fire and police officials at the dedicated memorial.
Mohammad Siqique Khan, 30, Shehzad Tanweer, 22, Hasib Hussain, 18, and Germaine Lindsay, 19, who had links to Al-Qaeda in Pakistan and Afghanistan, detonated explosive devices on busy commuter trains.
Three devices went off underground at 8.50am, with a third exploding on a double-decker London bus an hour after the first three. More than 700 people were injured in the single worst terror attack on British soil.
Join our new commenting forum
Join thought-provoking conversations, follow other Independent readers and see their replies