Self-confessed acid attacker says 'nine times out of 10' he will target women
'Victims deserve it' because they 'love their beauty'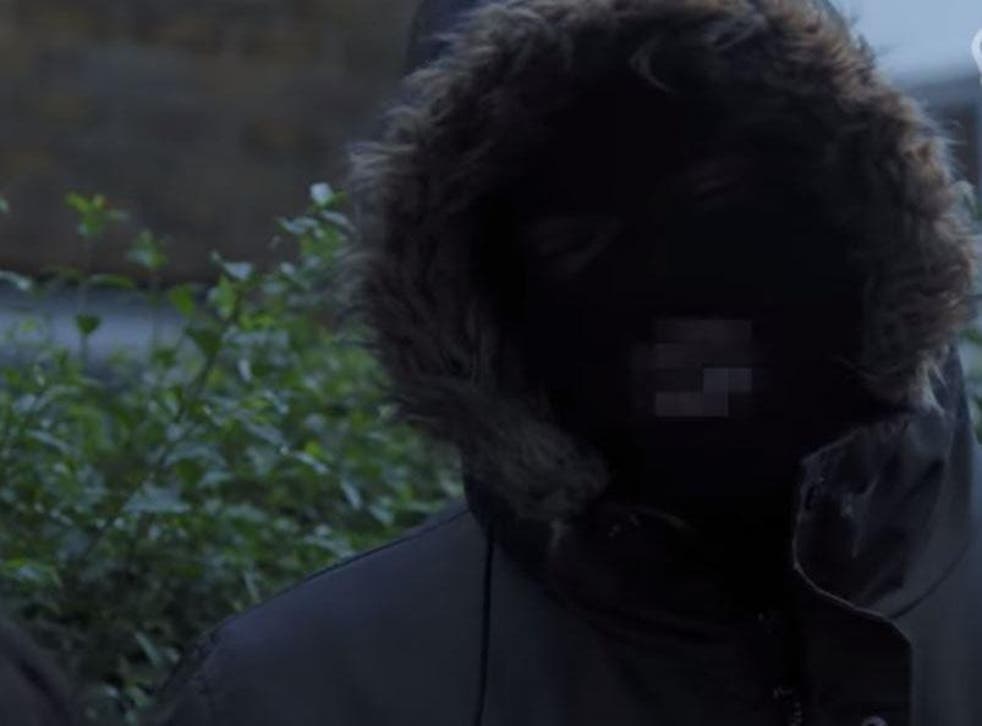 A self-confessed acid attacker has claimed that victims "deserve" to be targeted, saying, "If I can get acid, I'll use it."
Gangs sometimes dipped knives in acid and even targeted rivals' girlfriends because they "love their beauty", said the man who spoke to a Vice documentary on the condition of anonymity.
He said that he and his friend picked on the partner of a rival gang member and that "nine times out of 10" he would attack women.
Hundreds of mopeds block road outside Parliament in protest over acid attacks
"[We] went to a rave, met some 'ops' (enemy) there," he said. We were just fighting in the club. A couple of days later I just randomly see the ops and his baby mum.
"They're there at Tesco, just shopping so I was like, 'cool'. I ran to my boy who was in the car. My boy bought a bottle, like a Lucozade bottle.
"I was like, 'what's that?'. He was like 'don't worry, fam. Just come, let's go, let's go'.
"I'm racking up the guy, just punching him and whatnot. And my boy, he just undid the bottle and he just splashed the girl."
He added: "Like if I can't damage you enough I'm coming for your people."
The documentary comes after a series of acid attacks in London this week, when six people were attacked in 24 hours by thugs on mopeds.
The attacker in the documentary, from East London, said that knives were still more popular than acid, but gang members were often dipping knives in acid to prevent the wound from healing.
Another interviewee in the documentary, Samir Hussien, said he wears a mask after he was left scarred by an acid attack as he left a cinema.
"There was a substance thrown at me which I found out was acid," he said.
"After that I ran to my car to get a bottle of water, but I think by then the damage was pretty much done."
UK news in pictures

Show all 50
More than 400 acid or corrosive substance attacks were carried out in six months to April 2017, according to 39 police forces in England and Wales. Only a quarter of charges brought have led to convictions.
Campaigners are calling for new laws to make it more difficult for people to buy corrosive substances, which are sold as common cleaning products.
Although it is legal to buy a corrosive substance, possession of acid or similar liquids with the intent to cause harm can be treated as possession of an offensive weapon under the Prevention of Crime Act, with a maximum penalty of four years.
Join our new commenting forum
Join thought-provoking conversations, follow other Independent readers and see their replies