Majority of affordable homes lost due to legal loophole exploited by developers, show figures
Property developers drop plans to build thousands of affordable homes each year due to 'viability assessments' as number of new social rented homes falls to lowest level on record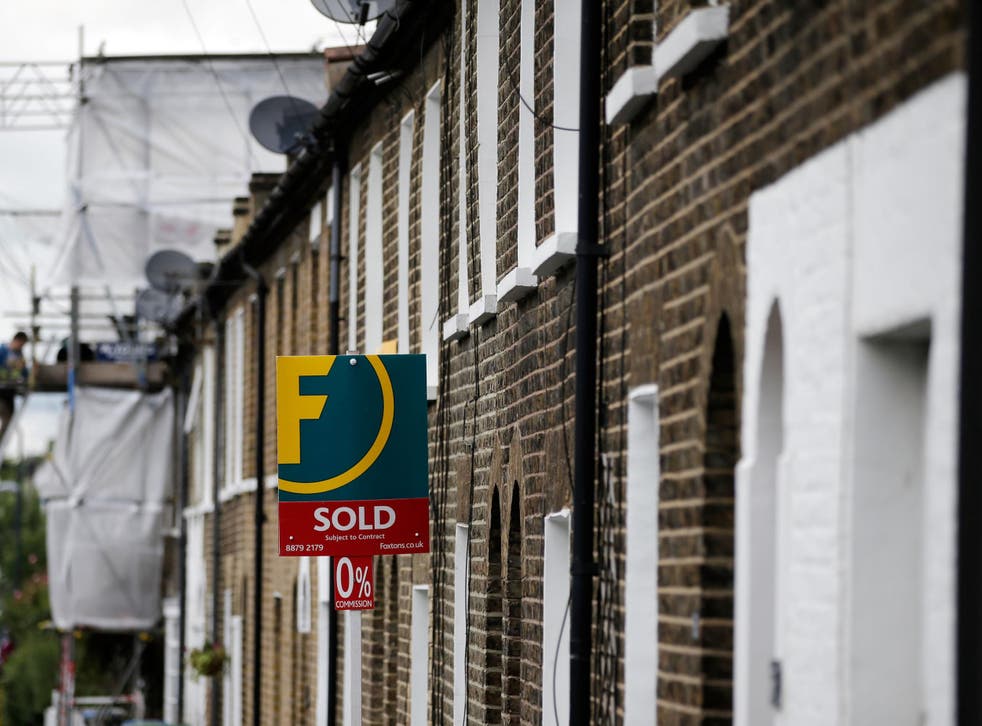 Property developers are dodging their commitment to building thousands of affordable homes each year due to a legal loophole, new research has revealed.
Figures obtained through Freedom of Information requests show developers have sidestepped local planning policy to avoid building 79 per cent of social homes they had initially committed to, due to a legal loophole called a "viability assessment".
A sample of 11 local authorities across nine cities in England shows developers were able to first win planning permission by promising to build a required number of affordable homes, but later go back to the council to say they can no longer honour the pledge because it would reduce their profit margin.
This means many developers face no penalty for overpaying for land because they can recover the costs by reducing their commitments to building homes that are affordable for people on middle and low incomes.
The research, carried out by the housing charity Shelter, reveals that viability is used most frequently on larger developments, which are generally managed by the country's biggest developers.
It shows that the worst affected areas were Manchester, Birmingham and parts of London, where viability was used to reduce the affordable housing to less than 1 per cent of homes being built.
Shadow Secretary of State for Housing John Healey said the loophole was largely due to changes made by the Conservative Government, which he said has seen the number of affordable homes councils have been able to demand of developers through the planning system halve since 2010.
"This is one big reason why new affordable housebuilding has fallen to a 24-year low, and the number of new social rented homes has fallen to the lowest level on record," the Labour MP said.
"After seven years of failure on housing, hard-pressed households desperately need more low-cost homes to rent and buy."
It comes after it emerged housing developers in Kensington and Chelsea used the same legal loophole to dodge their commitment to build more than 700 social homes in the borough – which would have been enough enough to house all the survivors of the Grenfell fire plus many more.
Just over three months after the Grenfell Tower tragedy, as around 200 households still wait to be resettled, the figures showed developers had avoided building 706 social homes in the borough over the past seven years.
Shelter is now calling on the Government to change national planning laws so developers can no longer use this loophole to get out of delivering affordable homes.
Polly Neate, chief executive of the charity, said: "What this research reveals is the scale at which developers are able to use legal loopholes to protect their profits and dramatically reduce the numbers of affordable homes available for people.
"The Government needs to fix our broken housing system – and it must start by closing this loophole to get the country building homes that are genuinely affordable for people on middle and low incomes to rent or buy."
The
Geoff White, interim head of UK external affairs at the Royal Institution of Chartered Surveyors (RICS), said in a statement about what it is doing to address affordable housing issues: ""The delivery of adequate and affordable housing is an important public policy objective [...]
"We recognise that the measures adopted by the Government, regional and local authorities have not succeeded in addressing the shortfall in housing of all kinds, particularly in areas of high demand."
UK news in pictures

Show all 50
A spokesperson for the Department for Communities and Local Government (DCLG) said: "Affordable housing is a top priority for the Government. That's we have confirmed that funding for affordable homes will be increased by a further £2bn to more than £9bn and since 2010, we have delivered almost 333,000 affordable homes.
"Where a local authority recognises the need for affordable housing they should set policies for meeting this as part of their local plan.
"We are currently consulting on a proposed changes to the approach to viability assessments. Our measures would speed up decision-making and increase transparency, so that local communities know what is expected from developers on new sites."
Join our new commenting forum
Join thought-provoking conversations, follow other Independent readers and see their replies