Afghan pilot who served with British forces and fled to UK in small boat facing deportation to Rwanda
Air force lieutenant says he is one of many Afghan forces personnel 'forgotten' by coalition forces after the fall of Kabul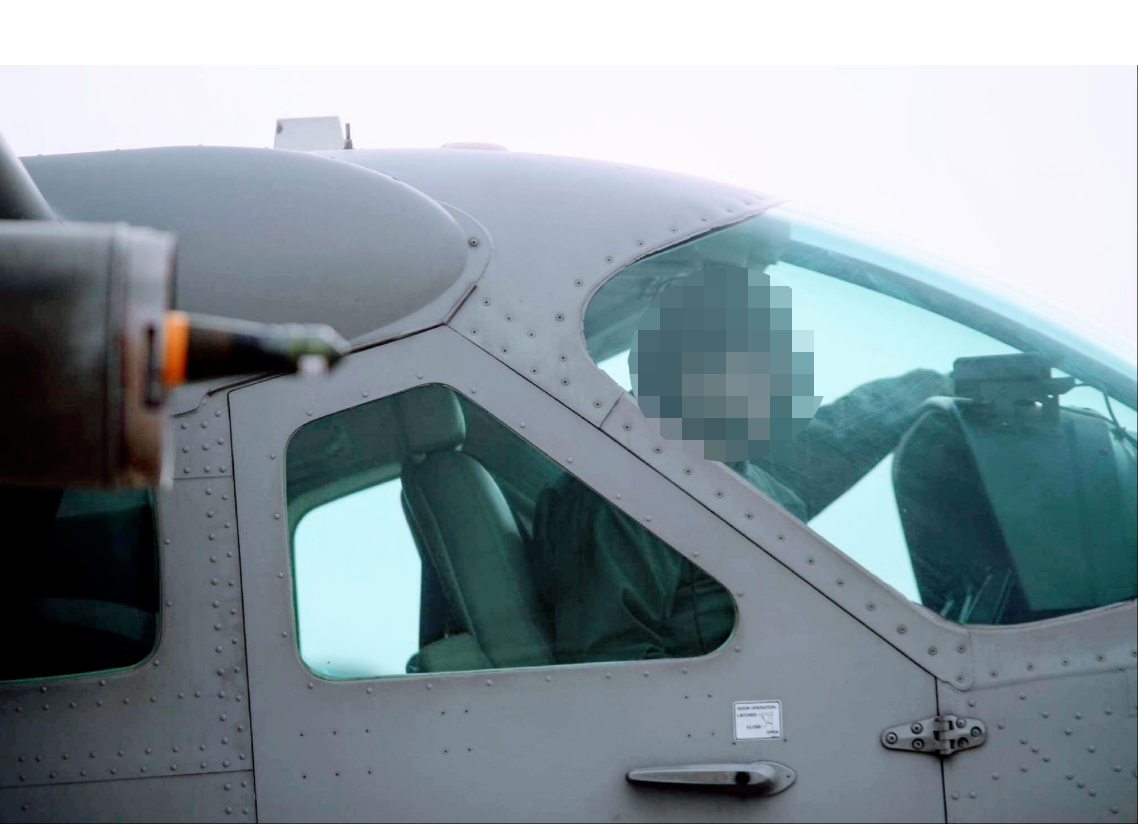 An Afghan war veteran who served alongside British armed forces is among those who have fled to the UK on small boats and are now being threatened with deportation to Rwanda.
The air force lieutenant, who flew 30 combat missions against the Taliban and was praised by his coalition forces supervisor as a "patriot to his nation", was forced into hiding and said it was "impossible" to make his way to Britain via a safe route.
He says he is one of many Afghan forces personnel who have been "forgotten" by the US and British forces, and believes the promise of "friendship and cooperation" has been abandoned.
Colonel Rich Kemp, former head of the British forces in Afghanistan, said that although the initial UK military response to helping Afghans was good, many people have been left behind.
"It must be very difficult for them, and we should – I believe – be doing everything we can to help them out. If we can do it, whatever we can do," he said.
Afghans now account for the largest number of small boat migrants, with more than 9,000 having made the Channel crossing in 2022. The government has said that it will send Afghans to Rwanda if it decides that having passed through a safe European country makes them "inadmissible" for asylum in the UK.
It comes after The Independent revealed that desperate Afghans in hiding from the Taliban were told that they could only come to safety in Britain if their documents were approved by the fundamentalists they were trying to flee. The Ministry of Defence has since launched an inquiry and issued an apology, following our investigation.
The pilot, whom we have agreed not to name in order to protect his family who are still in Afghanistan, is now living in a Home Office hotel for asylum seekers. He told The Independent he had no choice but to travel to the UK via a small boat because there were no viable safe routes.
He said: "What safe and legal way was there after the fall of Afghanistan? You entered Afghanistan on the first day as a friendly and brotherly country, and now this bad day has come upon us. [The UK government should] keep the promise of friendship and cooperation that you made, and fulfil it.
"The American and British forces have forgotten us. We worked with them and we helped them like they were our brothers. We are not Talib, we are not Isis, so why are they leaving us like this?"
He said many other ex-Afghan military personnel are in the same situation. "Every day they threaten to send us to Rwanda or our original country. I don't know what we should do," he said. "It was impossible in Afghanistan, and it was completely impossible for us to wait for the help of the British and American forces."
In an email to the pilot, a Home Office official wrote that while it had not yet made a final decision on his case, it had evidence that he had been in Italy, Switzerland and France before reaching the UK, which could have "consequences for whether your claim is admitted to the UK asylum system".
"[The pilot] may also be removable to Rwanda under the terms of the Migration and Economic Development Partnership between Rwanda and UK," the email read.
The pilot's claim is being supported by one of his American supervisors, Rodney Liberato from the US Department of State. He told The Independent that the pilot was a "fine young man, a superb son, brother, husband, father, friend and a patriot for his nation".
In his recommendation letter to the Home Office, Mr Liberato said the pilot was a "young man who risked his life to support his nation's development and coalition forces in Afghanistan".
Another member of the pilot's squadron, who fled to Iran and lives in fear of being sent back to Afghanistan, told The Independent: "The British were part of the coalition forces and we had several mutual missions with them. Our training programme was also supported by the coalition. I wish to come to the UK because I deserve to be there and to save my life. We, as the Afghanistan fighter pilots, played a big role in the war against the Taliban and other terrorist groups."
The British government, which recently passed a bill that would see anyone who comes to the UK in a small boat deported and banned from returning, has repeatedly said that there is no reason for people to cross the Channel illegally because there are safe and legal routes to claim asylum.
One of those routes, the Afghan relocations and assistance policy (ARAP) scheme, is designed to bring those who helped British forces during the war to the UK. It has so far brought more than 11,000 people to safety, but another 4,300 eligible people, including family members of those who qualify under the scheme, are still waiting to be relocated. Caseworkers hope that the Afghan lieutenant might qualify under category 4 of ARAP, which is for special cases.
The general scheme for at-risk Afghans applying for resettlement, the Afghan citizens resettlement scheme (ACRS), has only brought 22 people to the UK since the 2021 evacuation.
Speaking to The Independent about Britain's legacy in Afghanistan, Col Kemp said: "Afghanistan is now back to where it was before 9/11. In other words, it's ruled by jihadists who oppose the West and who would be willing, if asked, to allow attacks to be launched from their territory."
He referred to the rushed withdrawal as a "catastrophe that played a very big part in Putin's decision to invade Ukraine".
He praised the work of the MoD in bringing some Afghans to the UK, saying: "There was a success to an extent, but obviously there are many people who haven't [been helped] and have suffered and died as a consequence.
"Once you decide to withdraw everything from the country, you don't have much leverage in helping people to get out."
Clare Moseley, the founder of Care4Calais, which is supporting the lieutenant's claim, said: "Our client worked with UK forces, but rather than being provided with a safe route to escape the Taliban, he had to make a dangerous crossing across the Channel.
"Now our government plans to ban people like him from claiming asylum altogether, and subject them to indefinite detention and forced deportation to places where we can't guarantee their safety.
"We should be giving safe passage to these brave refugees. This would stop small boat crossings, put people-smugglers out of business overnight, and, more importantly, save lives."
A Home Office spokesperson said the department did not routinely comment on individual cases, but added: "We remain committed to providing protection for vulnerable and at-risk people fleeing Afghanistan, and so far have brought around 24,500 people impacted by the situation back to the UK.
"We continue to work with like-minded partners and countries neighbouring Afghanistan on resettlement issues, and to support safe passage for eligible Afghans."
Join our commenting forum
Join thought-provoking conversations, follow other Independent readers and see their replies