'I am scared of my shadow': Afghan judge living in fear of Taliban denied sanctuary in Britain
Exclusive: The former judge said her 'hands were shaking' after her application to come to the UK was rejected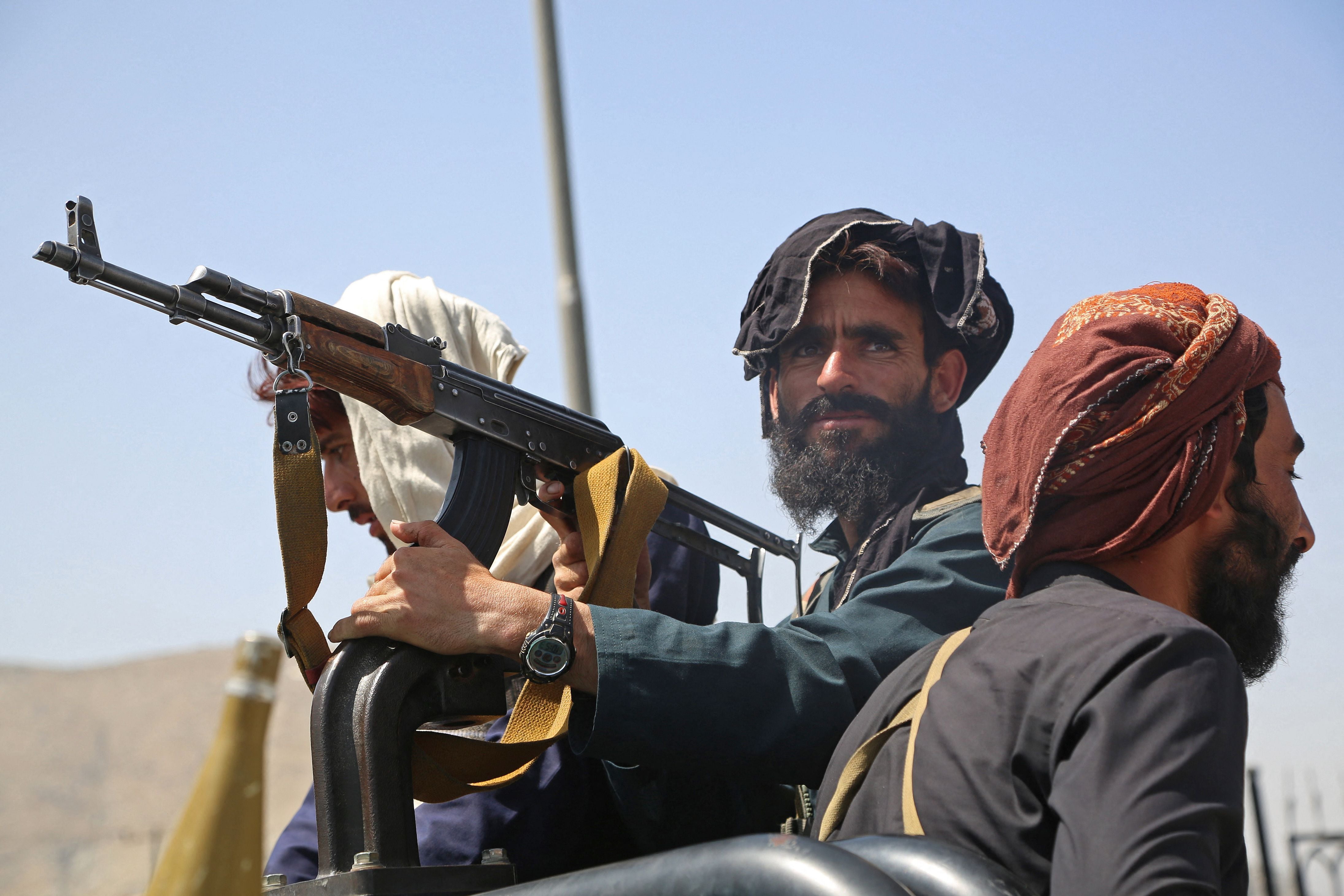 A former judge in Afghanistan, whose application to come to the UK was rejected, says she hasn't left the house for six months amid fears for her safety.
Speaking to The Independent from an undisclosed location in Afghanistan, Qadisa* said she only ventures into the garden at night due to fears her neighbours will see her.
The 46-year-old, who presided over cases involving violence against women, said she was terrified the Taliban will kill her if they find her. She wanted to come to the UK under the Afghan Relocations and Assistance Policy scheme but had her application turned down.
It comes as The Independent revealed how some Afghans seeking to come to the UK were told they had to have their documents approved by Afghan government departments, run by the Taliban since the militant group swept to power in August 2021.
Qadisa, who was forced into hiding after the fall of Kabul, said: "I haven't left the house in six months. I can't go outside in the garden during the day because I don't want the neighbours to see. I go out in the garden at night. I don't get any daylight.
"I am feeling trapped. When I am walking around at night, I am scared of my shadow. I cry every day. Sometimes I look at my files and law books and my uniform and I cry."
She said that around five months ago, her brother told her the Taliban had come and "directly" asked their neighbours where she was. "I'm hiding from colleagues. I can't trust anyone," she said.
The former judge said her "hands were shaking" after she found out her application to come to the UK was refused at the end of January.
"I could not accept the UK, a peaceful country with top human rights, could reject my application. I was crying. Still, I am crying. I was in shock," she said.
An email from the Ministry of Defence, seen by The Independent, says Qadisa is not deemed to be eligible for relocation under the scheme. She believed she was eligible because of her role as a judge working alongside British government officials and is considering appealing the decision.
The Independent revealed back in September 2021 that more than 200 women judges were in hiding in Afghanistan, fearing they would be killed by the Taliban because of their work.
The Taliban has freed thousands of prisoners, including terrorists and senior al-Qaeda operatives, and experts have warned that the judges responsible for sending many of them to jail are terrified for their safety now they are free.
In a direct plea, she added: "I ask the UK government and all European countries to help save the judges and resettle them because there are secret assassinations since the Taliban came to power."
The hardline Islamist group, which previously ruled the country, has blocked women from the workplace, education and public spaces, as well as barring them from taking part in all sports since seizing power in Kabul after US and British forces withdrew.
Arap is for Afghan citizens who worked with the British government and armed forces who can apply for relocation with their families. The Ministry of Defence decides if people are eligible for the scheme, and the Home Office checks if they are "suitable for relocation". Charity workers and former civil servants have previously warned that the eligibility criteria is far too restrictive.
A spokesperson for the Ministry of Defence said they cannot comment on individual applications but stated the ARAP scheme has received more than 85,000 "unique" applications - adding the majority are not eligible.
"We estimate from Her Majesty's Government records, that fewer than 620 Afghans eligible for relocation to the UK remain inside Afghanistan and we are committed to finding and relocating them and their family members," the representative added.
"We owe a debt of gratitude to those Afghan nationals who worked alongside the UK Armed Forces and to date have relocated over 12,200 individuals under the ARAP scheme to safety in the UK."
Marzia Babakarkhail, who used to work as a family court judge in Afghanistan, told The Independent Qadisa applied under the Arap scheme because they believed judges would be eligible.
Ms Babakarkhail, a leading campaigner fighting for the rights of female Afghan judges, said around 50 female judges are trapped in Afghanistan, while around 19 are in Pakistan "without a future, hope or solutions".
The campaigner, who lives in the UK, added: "My message to the world is to stop the hollow sympathy and take serious action.
"Some of the judges tell me their teeth are breaking or falling out because of stress. Some wear a burqa when they are outside to keep safe. Some stay in the house all day and only leave at night to go to the garden."
*Qadisa's name has been changed to protect her identity
Join our commenting forum
Join thought-provoking conversations, follow other Independent readers and see their replies