Air France refuses to take disabled passenger on honeymoon because his wheelchair is 'too big'
Gordon Aikman says refusal is the equivalent of airline telling passenger 'oh sorry sir, your legs are too big'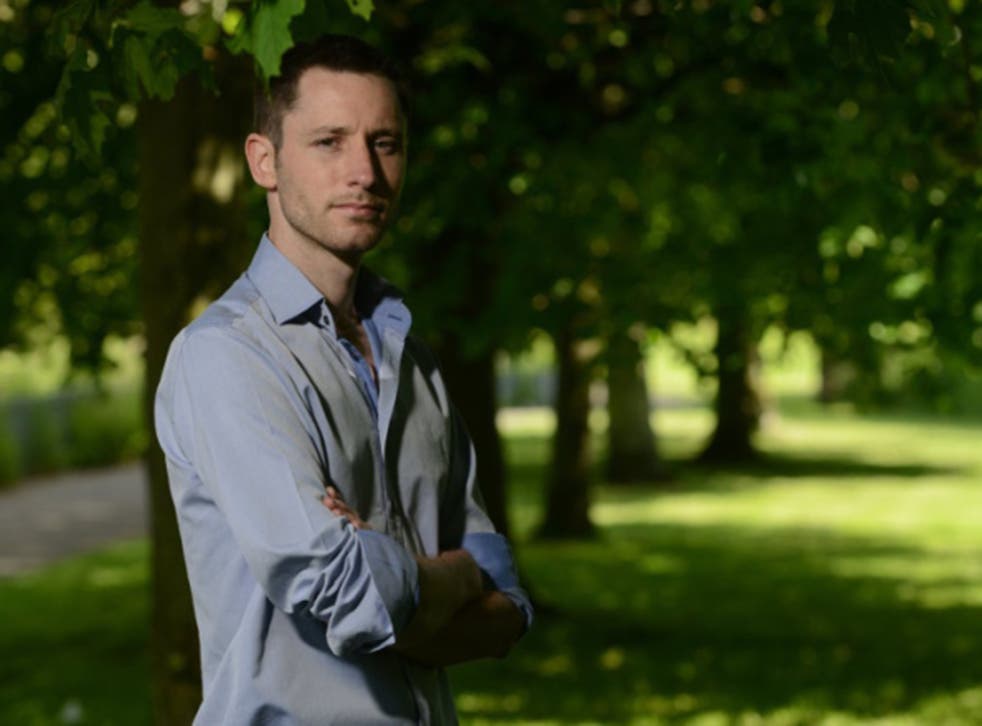 A journalist and disability campaigner has called for an apology from the "very top" of Air France after the airline refused to let him on board with his electric wheelchair.
Gordon Aikman, who suffers from Motor Neurone Disease (MND), booked tickets with the French carrier for a honeymoon in Paris with his husband Joe Pike, but was told he could not board because they would not be able to fit the chair in the hold.
He said he had spent a week trying to contact the airline using their premium "rip-off" phone line to find out whether they could take his wheelchair - before being rejected with a simple two-line email.
The campaigner told The Independent: "The way Air France have treated me is appalling. It took more than a week of me calling that rip off premium line for them to tell me 'oh sorry we can't take your wheelchair onboard.
"You know, I'm paralysed by Motor Neurone Disease, my life without my electric wheelchair just isn't worth living.
"And you know they wouldn't stop someone at the door of the aeroplane and say 'oh sorry sir your legs are too big you are not going to be coming onboard'".
Mr Aikman said the "worst" part is that Air France have "made no effort" to resolve the situation.
He said: "They've suggested no alternatives, no refunds, no swapping to a different flight or anything like that so I've had to book my own alternative flight".
He and his husband were forced to book a flight with low-cost carrier EasyJet just two days before their honeymoon.
UK news in pictures

Show all 50
The budget airline was happy to have the wheelchair on board because "they [were] actually in the 21st century and they actually understand that their passengers have a diverse range of different needs", he said.
He has called for an apology from the chief executive, a full refund and as a "gesture of goodwill" a donation to the charity he set up when he was first diagnosed with MND in 2014 - Gordon's Fightback - which is fundraising for research into finding a cure for the condition and for better care for sufferers.
He said it would "help turn what has been a very negative experience for me into something positive for other people".
Richard Lane, head of campaigns at disability charity Scope, told The Independent: "We have heard from a number of disabled passengers who have encountered issues when booking and travelling by aeroplane.
"Twenty years on from the Disability Discrimination Act, it's shocking to hear that businesses are still failing to understand the needs of disabled customers".
A spokeswoman for Air France told The Independent: "Air France fully understands Mr Aikman's frustration on this matter. We are extremely sorry and appreciate this must have been upsetting for Mr Aikman and his travel companions. Air France is committed to giving all passengers the best care and service.
"Air France had been in correspondence with the passenger trying to find a solution by possibly reducing the height of the wheelchair. However, due to the maximum acceptable height being 71cm this was not possible. Regretfully Air France was not able to convey this information to Mr Aikman quickly enough.
"An apology email will be sent to Mr Aikman and his travelling companion. All tickets and additional baggage purchased are being refunded and compensation will be offered as a gesture of goodwill."
Join our new commenting forum
Join thought-provoking conversations, follow other Independent readers and see their replies