A-level results day 2015 as it happened: Pass rate hits 98.1% as record number accepted to university
More than 400,000 students have already been accepted on UK university courses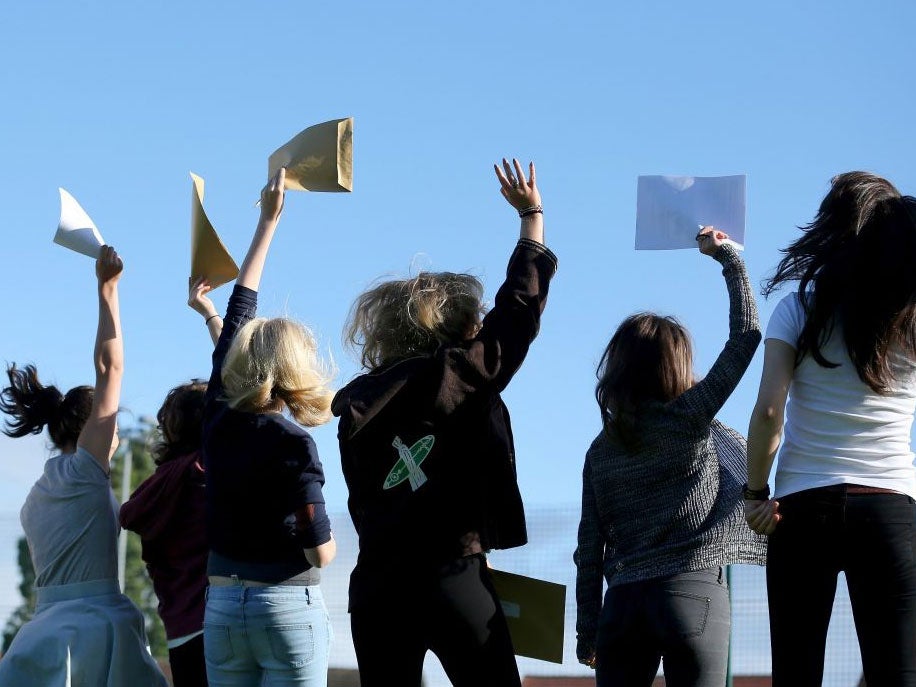 A record number of students are expected to head to university this year after more than 400,000 were accepted on to courses with their A-level results.
Here are the latest updates:
Please allow a moment for the live blog to load
The overall pass rate of A* to E grades recovered after last year's dip to a record 98.1 per cent, although the number of top grades fell fractionally.
By midnight, 409,410 people had been accepted on to higher education courses in the UK, up 3 per cent - around an extra 13,000 students - compared to the same point last year.
That is the highest number of acceptances recorded on A-level results day, Ucas said.
The results will decide for some whether they get into their chosen university, apprenticeship or training scheme, or must reconsider their options.
Tens of thousands of pupils who failed to reach the benchmark for one of their university places will enter clearing to find a course with vacancies.
Commenting before the release of today's results, the General Secretary of teachers' union the NASUWT, Chris Keates, said: "The publication of this year's A-levels results will once again be against a backdrop of uncertainty, not only from the impact of recent qualification reforms, but also amidst the now seemingly annual ritual of claims about inaccurate marking and questionable standards.
"Every year young people and teachers who have worked hard throughout the course see their efforts undermined by those who wish to detract from the achievements of our public education system which delivers, year on year, world-class standards of education.
"Teachers and pupils should be congratulated without reservation for what they have achieved."
Additional reporting by PA
Join our commenting forum
Join thought-provoking conversations, follow other Independent readers and see their replies