Exam results day 2015: 10 things to be prepared for if students think they might enter UCAS Clearing after receiving their A-level grades
The Student Room's education community manager, Hannah Morrish, advises students on what do to if they don't get into their first choice of university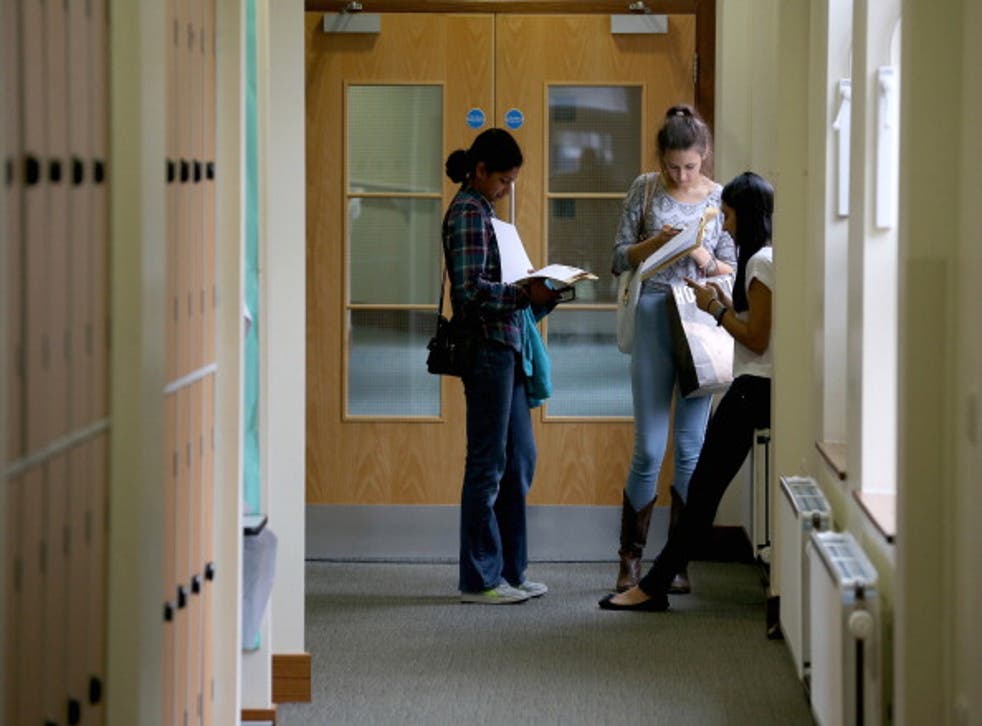 Universities are bracing themselves for a record-breaking scramble tomorrow as thousands of teenagers rush to find themselves a place through the Ucas Clearing system.
However, The Student Room's education community manager, Hannah Morrish, is urging those who think they might need to enter Clearing tomorrow to get themselves prepared as soon as possible by following these ten steps:
1) Clearing vacancies go live tonight at 6pm on the Ucas course search tool. If you think you might be in Clearing, do your research this evening and talk through the options with the people who know you best.
2) Make a list of at least three options and include the course name, Ucas course code, and Clearing phone number, pop it in your bag ready for tomorrow when you go to collect your results.
3) Remember you can shop around for verbal offers – You don't have to put the first offer you receive through Track. Fully explore your options and always ask whether the universities have accommodation available for Clearing applicants.
4) If you have paid the full UCAS fee at the time of your original application, you will be automatically assigned a Clearing number. This will only show in Track if you haven't met your offers and neither your firm or insurance choices have accepted you.
5) Make the clearing call yourself and have all your details to hand – So that's your Clearing number from Ucas Track, your A-level, AS level, and GCSE results (including module marks), your log-in details for Track, notes about the course, and any questions you have.
Remember to make notes during the call, including the full name and job title of the person you spoke to.
6) If the university decides to give a verbal offer, ask for the offer to also be sent through via email and to confirm how long the offer stands for – This means everyone is clear on the offer and any problems later with your Clearing choice not being accepted will mean you have written evidence to support you.
7) You can't put your Clearing offer on Track until 5pm on results day, and most universities will give you a time period (typically 12 to 48 hours) for which their offer is valid.
Clearing vacancies are also likely to change over the next 24 hours as students decide to defer their offer, use Adjustment, or ask to go into Clearing, so take your time and don't panic.
8) You can only make on Clearing choice through Track so make sure you don't rush your decision – If you change your mind, there is nothing you can do until the university releases you.
Once they have done that, you will be able to enter in another choice where you have received a verbal offer.
9) Don't try your luck and enter in a Clearing course choice on Track before you receive a verbal offer – It's a waste of time and it could take over 24 hours for you to receive a rejection from the university.
10) If you've changed your mind and no longer want to go to your original choices, you can – You'll need to let them know so they can release you into Clearing.
Remember that, by accepting the choices, you have already entered into a contract, so it's at the university's discretion to release you and they may take their time to do this for you.
Register for free to continue reading
Registration is a free and easy way to support our truly independent journalism
By registering, you will also enjoy limited access to Premium articles, exclusive newsletters, commenting, and virtual events with our leading journalists
Already have an account? sign in
Register for free to continue reading
Registration is a free and easy way to support our truly independent journalism
By registering, you will also enjoy limited access to Premium articles, exclusive newsletters, commenting, and virtual events with our leading journalists
Already have an account? sign in
Join our new commenting forum
Join thought-provoking conversations, follow other Independent readers and see their replies