Russian whistle-blower Alexander Perepilichnyy could have been 'malignantly' poisoned, hears inquest
The 44-year-old was helping expose alleged £150 million money-laundering scheme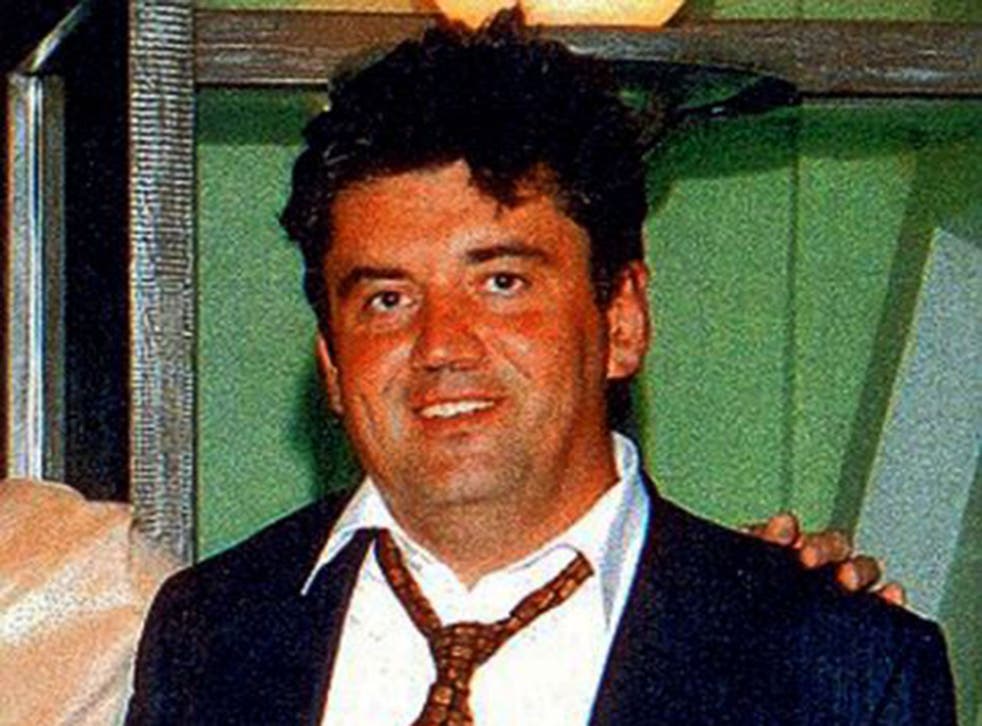 A wealthy Russian whistle-blower may have been poisoned during a romantic meal in Paris, an inquest heard.
The "number one suspect" in the death of Alexander​ Perepilichnyy is seafood he ate during a dinner with his lover in the city, it was claimed.
But a "malignant" poisoner at the Japanese restaurant could also be to blame, Coroner Nicholas Hilliard QC was told at London's Old Bailey, where he is trying to establish whether the 44-year-old died of natural causes or if he was murdered.
The married father-of-two, collapsed while out jogging near his home in Weybridge, Surrey, in November 2012, the inquest heard.
The night before his death, he spent the night with his secret ex-model girlfriend, Elmira Medynska, 28, at the Buddha Bar in the French capital.
The Old Bailey has heard he sent back "bad" tempura prawn and ate either sushi or sashimi then vomited repeatedly when he got back to his hotel.
Giving evidence on Wednesday, Ms Medynska said: "I think maybe he vomited because it was not good food in the restaurant."
Bob Moxon Browne QC, for Legal and General Assurance said: "It seems likely that Mr Perepilichnyy ate something that disagreed with him on the night before his death. That could have been because someone malignantly put poison in his food."
The inquest heard that the Russian national was attempting to expose a £150 million money-laundering scheme.
Giving evidence, cardiologist Dr Peter Wilmshurst said histamine or scombroid poisoning could result from eating long distance fish and that there were some known cases of people who had died from it.
But he added: "It's rarely fatal."
Asked if such a food poisoning may have led to the death, he said: "If one accepts he had scombroid fish poisoning that night then dies the next day having had a condition 18 hours earlier. If you cannot find any other reason, that becomes the number one suspect. The big problem is there are so many unknowns."
UK news in pictures

Show all 50
Surrey Police concluded within six months of Mr Perepilichnyy's death that there had been "no third-party involvement" in his demise but subsequent toxicology tests indicated that poisoning may have been a factor.
Toxicologist Professor Robin Ferner said, in evidence, there were plants which could cause severe vomiting followed by delayed-action poisoning such as alkaloid Colchicine. None, however, was found in Mr Perepilichnyy's body.
He added he felt it unlikely that fish poisoning caused the cardiac arrhythmia which killed the Russian. And he told the court that while tests for poisons had been "extensive" they had not been "exhaustive".
The inquest continues.
Register for free to continue reading
Registration is a free and easy way to support our truly independent journalism
By registering, you will also enjoy limited access to Premium articles, exclusive newsletters, commenting, and virtual events with our leading journalists
Already have an account? sign in
Register for free to continue reading
Registration is a free and easy way to support our truly independent journalism
By registering, you will also enjoy limited access to Premium articles, exclusive newsletters, commenting, and virtual events with our leading journalists
Already have an account? sign in
Join our new commenting forum
Join thought-provoking conversations, follow other Independent readers and see their replies