Alfie Meadows calls on IPCC to re-open investigation into student protest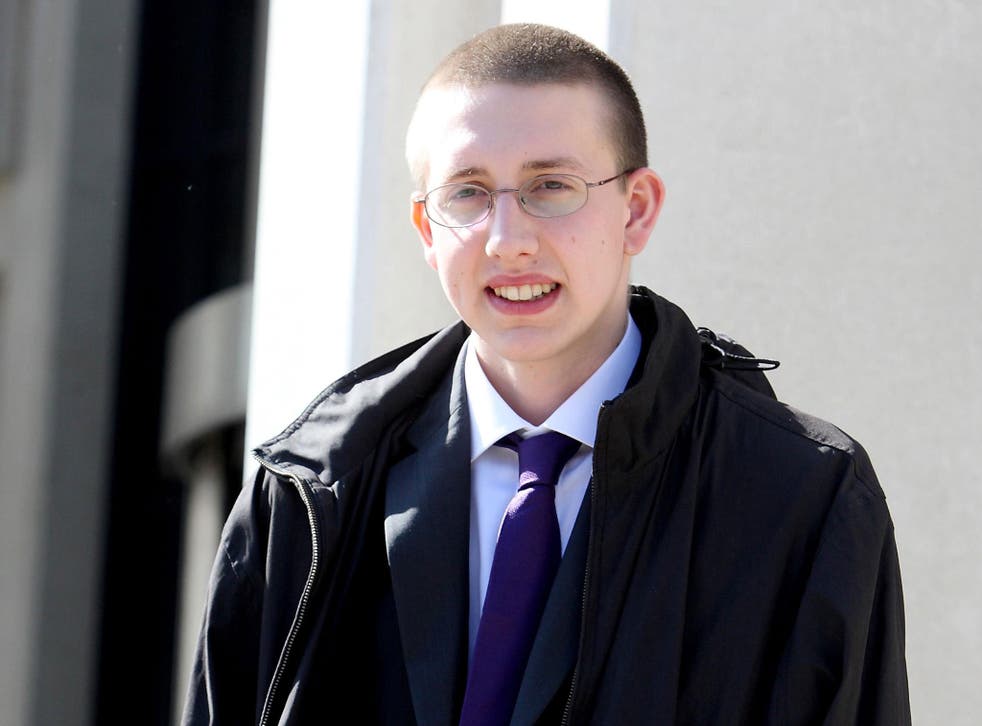 A student protester who was acquitted of violent disorder two years after he suffered life-threatening injuries allegedly from a police baton blow to the head has called on the Independent Police Complaints Commission to re-open its investigation.
Alfie Meadows was forced to undergo an emergency brain operation after he was allegedly struck by a riot police officer during the December 2010 student protests. The Metropolitan Police later charged the 22-year-old philosophy student with violent disorder. But he was acquitted alongside fellow student Zak King on Friday afternoon after a jury accepted their testimony that they were defending themselves and fellow protesters.
The jury's unanimous decision is a blow to the Met who now face the possibility of a lengthy civil case. At a press conference today Mr Meadows' legal team said they could not rule out suing the police force but would only do once after any IPCC investigation has been carried out.
"I'm going to continue to struggle for justice after the injury I received during the protest - first with the IPCC who we expect to continue their investigation," he said. "We've made contact, we asked them what they're going to do next and we're still waiting for a reply."
The police watchdog began their own inquiry shortly after Mr Meadows was injured but it was shelved at the request of the student's legal team when he was charged with violent disorder.
A spokesperson for the IPCC said no decision had been made yet on whether the investigation would be restarted but they would be contacting Mr Meadows in the coming days.
The acquittal of both Mr Meadows and Mr King has also shone a light on how police forces have increasingly begun to use Section 2 of the Public Order Act to prosecute protesters for violent disorder. The charge is the second most serious public order charge and can carry up to a five year sentence.
However according to Hannah Dee, of Defend the Right to Protest, of the 19 students that were charged with violent disorder following the tuition fees protests, 18 have since been acquitted.
Tom Wainwright, from Garden Court chambers and Mr King's counsel, said violent disorder was used by police like a "sledgehammer" against peaceful protesters and failed to differentiate between the actions of a crowd and individuals within it.
"It is something which is a bit of a sledgehammer in terms of the decision to charge these young people," he said. "It carried a very serious prison sentence and it no doubt contributed to the distress that these two young men have been under the last two years."
He added: "With Section 2 violent disorder it's the actions of a number of people taken together that the jury is encouraged to look at. And one of the difficulties the prosecution – and to an extent the police – have in these sorts of cases is that they view the crowd as one unit. They fail to see there are individuals within that crowd, like these two young men, who were trying to protect people and stop them getting hurt. They just viewed them as one large anonymous block."
Mr King, who has had to put on hold his dreams of becoming a chef since he was charged two years ago, said his acquittal was proof that he and Mr Meadows were trying to stop the police using violence against protestors, rather than being the cause of the violence themselves.
"This verdict has vindicated our actions on 9 December," he said. "All we tried to do was defend ourselves and others and we have been dragged through the court system for over two years."
Join our new commenting forum
Join thought-provoking conversations, follow other Independent readers and see their replies