Alton Towers crash: lawyers say the Smiler ride 'may never re-open'
But the theme park insist no decisions have been made
Caroline Mortimer
Saturday 20 June 2015 17:53 Comments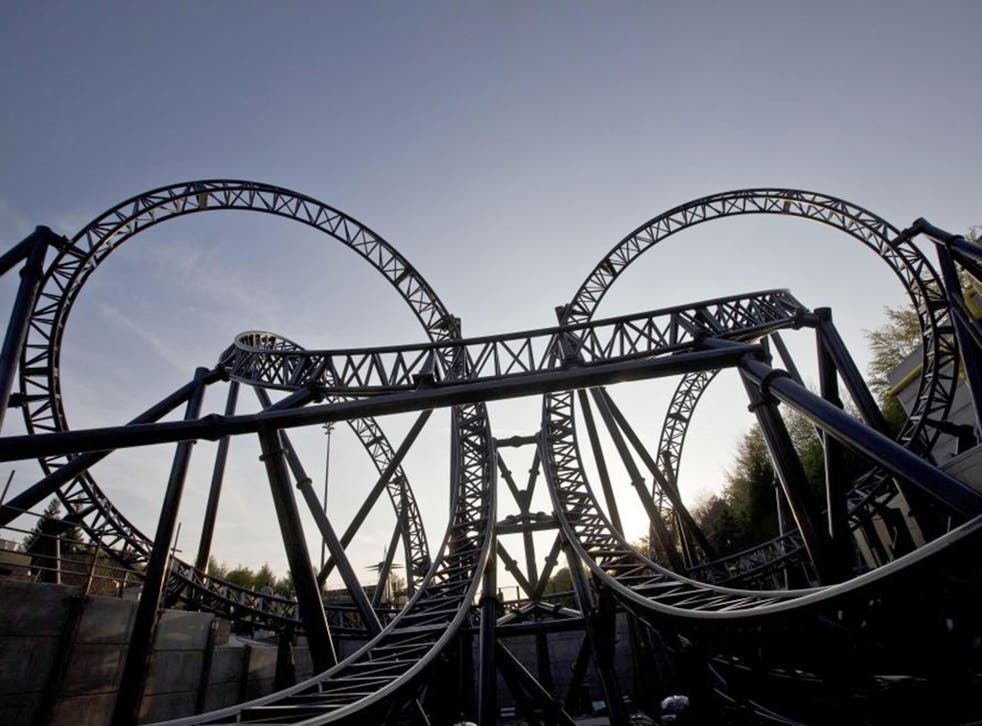 Lawyers for the victims of the Alton Towers rollercoaster crash have said the ride may never open again.
As the first insurance payments are made to victims, law firm Stewarts Law has said the 'Smiler' ride has been dogged by safety problems since it first opened in 2013.
The firm's clients- Joe Pugh, Victoria Balch and Leah Washington- were seriously injured when the carriage they were in on the ride crashed into an empty safety carriage which was not been moved off the track.
Leah Washington, 17, had to have her leg amputated after the disaster and could receive millions in compensation.
Her boyfriend Joe Pugh's kneecaps were shattered in the collision and Victoria Balch underwent surgery for significant leg injuries.
The head of personal inquiry at the firm, Paul Paxton said he had had a meeting with the Health and Safety Executive: "The ride is likely to remain closed for a significant period of time; indeed it may never open again. The families are reassured that every angle is being thoroughly covered", according to Sky News.
"The families are satisfied that no expense is being spared in the investigation into what caused the accident on the Smiler ride at Alton Towers. The Health and Safety Inspectorate made it clear that the requisite multidisciplinary expertise was in place."
The theme park was closed for six days after the crash on 2nd June.
16 people were left suspended above the ground as emergency services tried to free them.
One victim, Daniel Thorpe, suffered a broken leg and a punctured lung, according to his father.
A spokeswoman for Alton Towers told the Independent they had "not had any discussions" about the future of the ride and they will wait until the results of the Health and Safety Executive.
Register for free to continue reading
Registration is a free and easy way to support our truly independent journalism
By registering, you will also enjoy limited access to Premium articles, exclusive newsletters, commenting, and virtual events with our leading journalists
Already have an account? sign in
Join our new commenting forum
Join thought-provoking conversations, follow other Independent readers and see their replies