Alton Towers crash: Theme park owners will pay compensation and accept 'full responsibility'
The CEO said the company 'are deeply saddened' by the news a victim was forced to have her leg amputated following the crash
Louis Dore
Tuesday 09 June 2015 10:37 Comments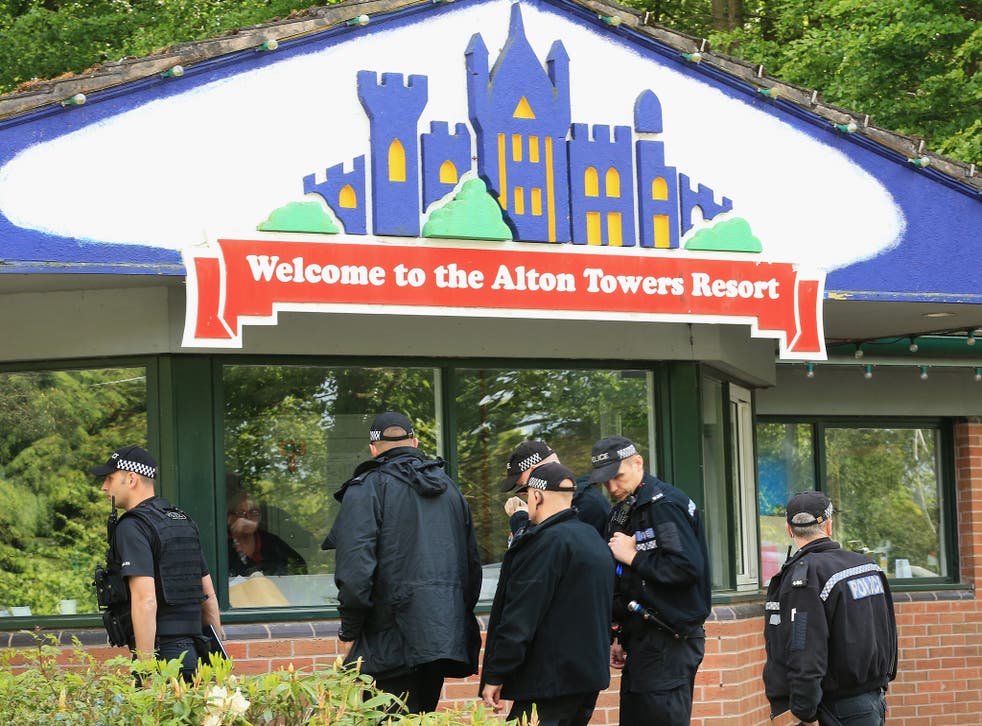 The owners of Alton Towers will pay compensation for all people injured in last weeks crash and have accepted "full responsibility".
The possible compensation total has been estimated to be likely over a million pounds to the 16 injured and others affected by the accident.
Paul Paxton, head of Personal Injury at Stewarts Law, representing the three families affected by the crash, said: "I will be meeting with the solicitors acting for Merlin and its insurers this week to discuss the early release of money to assist with financial hardship and rehabilitation."
Nick Varney, CEO of Merlin Entertainments said: "We are deeply saddened by the news about Leah and all our thoughts are with her and her family.
"We cannot undo the events of last week but everyone in the company and at Alton Towers is determined to do all we can to provide appropriate support to those who were injured and their families."
In a statement, Merlin Entertainments said: "We absolutely recognise what a difficult time this is for everyone, especially those who have been so seriously injured, and we have tried to do this in a way that is both sensitive and appropriate.
"These letters were all hand-delivered by Alton Towers representatives. Irrespective of the outcome of the current investigations into the causes of the accident, in these letters we have accepted full responsibility to those who had been injured in the accident and confirmed that we will ensure that compensation will be provided to them.
"We have recommended each of the injured guests or their families instruct a lawyer and submit a claim for compensation which we will ensure is dealt with swiftly and sensitively."
The statement comes after a campaign was launched to get One Direction to visit a victim of the crash who has been forced to undergo an amputation of her leg.
Leah Washington was meant to see her favourite band at a concert at Wembley Stadium on Saturday, and now her friends have launched a campaign to get Harry and the boys to visit her in hospital.
Ms Washington's friend, Sara Stuart said on Twitter: "Been to visit a close friend Leah Washington who was involved in the Smiler crash at Alton Towers which resulted in her having her leg amputated.
"As any Directioner would understand this was a big deal to her and she was so upset.
"She has seen them on many occasions and he hospital room is full of posters of them!
"I know this is a long shot and they must get lots of requests but it would really make Leah's day and aid her recovery if they could visit her or contact her in any way!
"Thank you for all your support."
The campaign comes after Ms Washington's family said the teenager has "many months of rehabilitation" ahead of her.
Register for free to continue reading
Registration is a free and easy way to support our truly independent journalism
By registering, you will also enjoy limited access to Premium articles, exclusive newsletters, commenting, and virtual events with our leading journalists
Already have an account? sign in
Join our new commenting forum
Join thought-provoking conversations, follow other Independent readers and see their replies