Amazon delivery drivers 'urinate in bottles to keep to schedule delivering 200 parcels a day', whistleblowers claim
Some say they often break speed limits to complete routes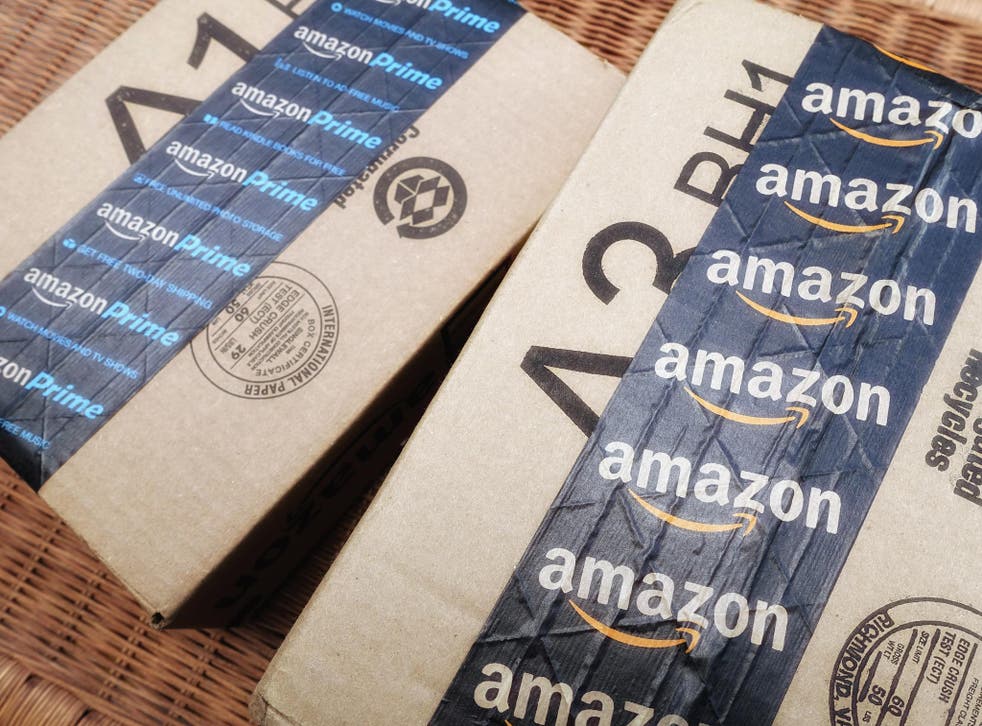 Delivery drivers are being asked to drop off up to 200 Amazon parcels a day while their packed schedules force them to skip rest breaks and urinate in bottles, it has been claimed.
Some have said they often break speed limits to complete routes because their delivery targets take no account of traffic or other road conditions.
The allegations surfaced in an investigation by the Sunday Mirror, which reported drivers as saying they routinely exceeded the 11-hour daily duty limit mandated by UK law.
Due to deductions for van hire and other expenses, some drivers earn less than the national minimum wage, it was claimed.
Amazon notched £7.3bn in UK sales last year, on which it paid £7.4m in tax.
Chancellor Philip Hammond announced last month he would crack down on tech giants that legally shifted profits to tax havens.
The online retail behemoth, whose chief executive Jeff Bezos has a net worth of some £73.5bn, contracts out its deliveries to dozens of smaller companies. Those firms take on drivers as independent contractors, Amazon said.
It is understood some of the driving allegations have been brought to the attention of UK authorities.
Matt Barker, an enforcement manager at the Driver and Vehicle Standards Agency, said: "As well as carrying out roadside checks and targeted operations we receive intelligence from the public.
"We take any allegations extremely seriously and fully investigate any concerns raised about drivers and operators breaking the rules.
"Any driver or operator breaking drivers' hours rules is putting other road users at risk and could face losing their licence and livelihood."
UK news in pictures

Show all 50
An Amazon spokesman said: "Over 100 small and medium-sized businesses across the UK are providing work opportunities to thousands of people delivering parcels to Amazon customers.
"We are committed to ensuring that the people contracted by our independent delivery providers are fairly compensated, treated with respect, follow all applicable laws and driving regulations and drive safely.
"Our delivery providers are expected to ensure drivers receive a minimum £12 per hour before deductions and excluding bonuses, incentives and fuel reimbursements.
"Sophisticated software is used to plan delivery routes and take into account several variables, including speed limits and daily traffic patterns.
"As independent contractors of our delivery providers, drivers deliver at their own pace, take breaks at their discretion, and are able to choose the suggested route or develop their own.
"We are constantly looking to make the service better for delivery service providers, their delivery partners and customers, understanding that our progress depends on good execution and judgment of our employees and our delivery providers."
Join our new commenting forum
Join thought-provoking conversations, follow other Independent readers and see their replies