Anglican leaders accused of cowardice over 'gay cure' event
Liberal clergy say Church is failing to challenge organisers of conference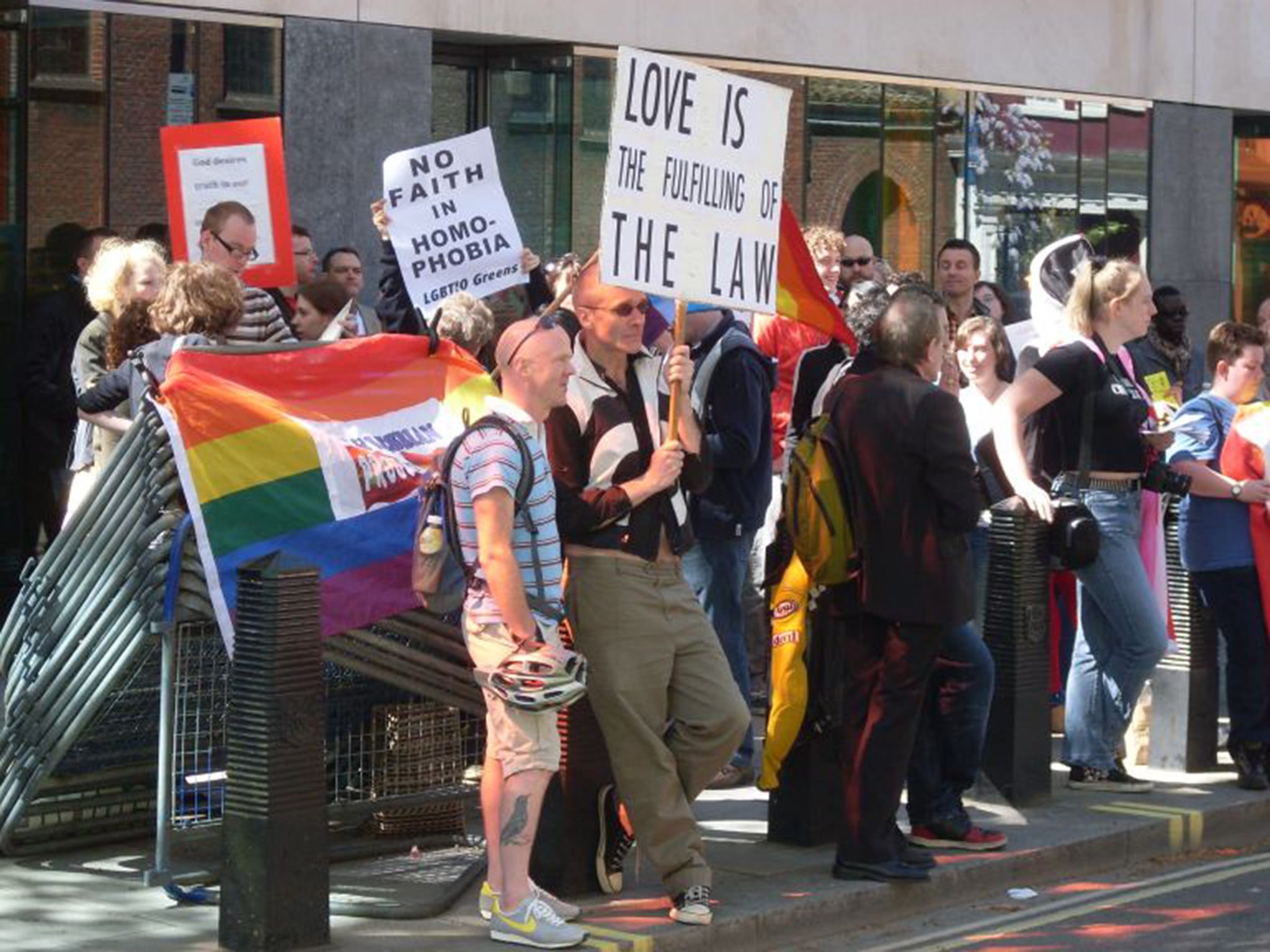 Church of England leaders have been branded "deeply cowardly" by their own clergy on Monday after failing to intervene against a controversial "gay cure" conference organised by several of its members.
The Transformation Potential conference in Westminster - taking place on Tuesday - aims to cure "unwanted sexual attraction." It has been organised by three UK-based religious groups: Core Issues Trust; Anglican Mainstream and Christian Concern, many of whose members are either Church of England clergy or congregants.
Ukip parliamentary candidate Alan Craig , who once dubbed gay-rights activists the "gaystapo", was among those listed to speak. However, after news of his plans broke a Ukip spokesman said he would no longer be attending.
In January, 14 UK health organisations, including NHS England and the Royal College of GPs, signed a "memorandum of understanding" on conversion therapy in the UK stating that "efforts to try to change or alter sexual orientation through psychological therapies are unethical and potentially harmful".
Their findings have not put off the conference organisers, whose discussion topics for the day include "How do we position our work in the context of the UK's 'memorandum of understanding on conversion therapy'?"
Andrea Minichiello Williams, a prominent member of the General Synod who founded Christian Concern, is one of the speakers and organisers of the event.
She said: "Our conference is a thing that's born out of compassion and love. We believe people should be free to choose and change their behaviour if that's what they wish to do. We promote God's model for sexuality which is a man and a woman."
Landmark LGBT TV moments
Show all 10
But the Rev Colin Coward, the director of Changing Attitude, which lobbies for greater inclusion of LGBT people in the church, said he found the conference "deeply worrying".
He also expressed his deep disappointment at the lack of moral leadership on the issue from senior church figures.
"At a national level the church is deeply conflicted in its thinking about sexuality," he said. "All those in senior positions of the Church of England have been deeply cowardly on this. They're all avoiding confronting and challenging what these organisations do.
Other speakers at the Emmanuel Centre in Westminster include Andrew-Comiskey, an American pastor who has written several books on "curing" homosexuality; the Rev Andrew Symes, a Church of England vicar who is executive secretary of Anglican Mainstream, the same group that campaigned against women bishops, and Dr Mike Davidson, of Core Issues Trust, who lost a high court case in 2013 defending the group's attempt at having a gay cure bus campaign to counter Stonewall's "Some people are gay – get over it" bus advert.
A Stonewall spokesman said: "Sexual orientation is not something that can be, nor should be, 'cured'. And as long as there are people who are trying to convince others any differently our work continues."
A spokeswoman for the Church of England said: "We are facilitating shared conversations on scripture, mission and sexuality so people with differing views are able to hear each other more accurately. This conference, which is not sponsored or organised by the Church of England, is not part of the shared conversations programme."
Join our commenting forum
Join thought-provoking conversations, follow other Independent readers and see their replies