Aqsa Mahmood branded a 'disgrace' by her parents after claims she recruited three UK girls flying to Middle East
The British woman previously travelled to Syria to marry an Isis fighter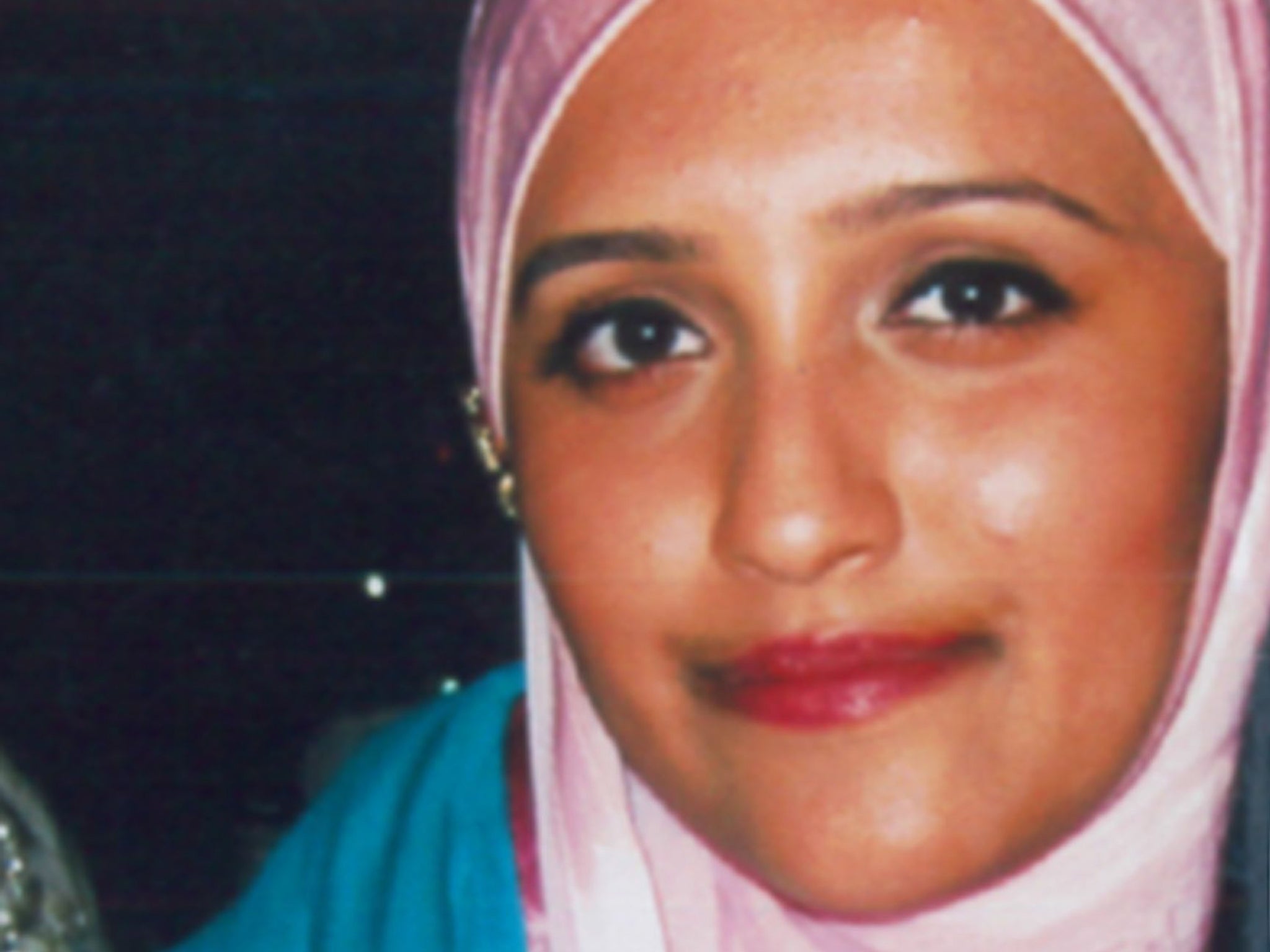 The family of a British woman living with Isis fighters in Syria has branded her a "disgrace" after it emerged she may have enticed three missing young UK girls to join her.
Police believe that Shamima Begum, 15, Kadiza Sultana, 16, and Amira Abase, 15, are heading to Syria after they flew from the UK to Istanbul in Turkey on Tuesday.
At least one of the girls appears to have been in contact with Aqsa Mahmood over Twitter before they flew out.
Ms Mahmood gained media attention last year when she flew out to Syria to marry an Isis fighter.
The woman's family released a statement through their lawyer in which they said they were full of "horror and anger" that their daughter may have played a role in "the recruitment of these young girls to Isis".
In a message directed at her they said: "You are a disgrace to your family and the people of Scotland, your actions are a perverted and evil distortion of Islam. You are killing your family every day with your actions, they are begging you stop if you ever loved them."
On 15 February a Twitter account appearing to belong to Ms Begum tweeted to Ms Mahmood to "follow me so I can dm you back" – suggesting that the women had been in contact by private direct message on the social network.
Ms Mahmood currently tweets under the name "Umm Layth"; her Twitter account contains multiple references to people travelling to Isis territory.
In one tweet she describes an "awkward moment when a sister kiks you asking for help in getting into JAN territory" [Kik is a mobile messenger app] – JAN is likely a reference to Isis's rival militant group Jabhat al-Nusra.
In another tweet, she appears to criticise Jabhat al-Nusra, writing: "A message to the boys in JAN; if you're gonna offer to help a sister into Shaam, stop leaving them stranded in Turkey..."
The three missing girls were last pictured on CCTV going through security at Gatwick Airport.
Turkish intelligence sources fear that they may have already crossed the border to Isis territory, according to a report in the Daily Telegraph newspaper.
One of the young girls' fathers, Abase Hussen, said he and his family "can't stop crying".
"Please think twice. Don't go to Syria," he pleaded. "Remember how we love you. Your sister and brother cannot stop crying."
The trio all went to school together at the Bethnal Green Academy in east London.
Ms Mahmood, who was privately educated in Scotland, left Glasgow in November 2013 to travel Syria.
Former minister and Conservative peer Baroness Warsi told Sky News's Murnaghan programme this morning that the Government was fighting a "losing battle" against online radicalisation.
"Sometimes we've been wanting to find an easy answer and said 'Mosques should do more, Madrassas should do more'," she explained.
"It's becoming increasingly apparent that actually people aren't becoming radicalised in their places of worship but actually are being radicalised in their bedrooms by being on the internet.
"Much resource has gone into making sure that websites are taken down but we are fighting an ever-losing battle with extremist groups.
"One of the things that Islamic State has been very successful at is using the internet and social networking spaces for their own propaganda."
Speaking to the same programme, the lawyer for the Mahmood family Aamer Anwar said the UK was "exporting terror" and called for an inquiry into why the UK security services had not stopped the three girls from travelling.
"There's no point declaring war on Isis on Syria but doing so little to stop young people getting on the flight and crossing the border," he said.
Join our commenting forum
Join thought-provoking conversations, follow other Independent readers and see their replies