Archbishop of Canterbury Justin Welby links Donald Trump and Brexit to fascism
Church of England leader will likely figure in planning for US President's state visit to Britain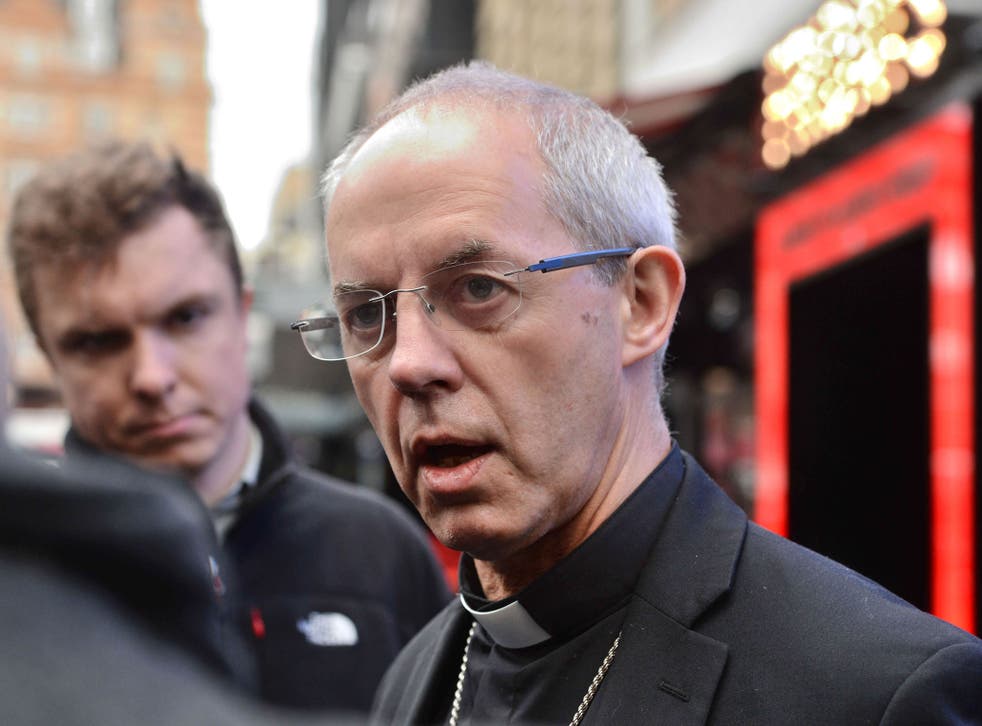 The Archbishop of Canterbury has linked the Brexit vote and the election of Donald Trump as US President to fascism.
Justin Welby, in a speech to the General Synod, said there were "a thousand ways" to explain the rise of leaders "in a nationalist, populist, or even fascist tradition of politics".
Included in his examples were the EU referendum result; Mr Trump; the far-right Dutch politician Geert Wilders and Marine Le Pen, French presidential candidate and leader of the Front National.
"Almost certainly there is no simple explanation, almost certainly the impact of globalisation economically, or marginalisation politically and of post-modernity culturally have some role to some extent," he said.
"That will be the material of a thousand PhDs and no consensus in the next 50 years. We are in the middle of it all, and we see neither the destination nor the road."
Archbishop Welby's denunciation of populist politics risks adding to the difficulties facing Theresa May after she invited Mr Trump to a state visit.
As the most senior bishop in the Church of England, the 61-year-old will likely figure in the planning for the trip.
The biggest protest in British history is being planned to coincide with the billionaire's arrival.
When asked two weeks ago if he would welcome Mr Trump, Archbishop Welby said he would be "very glad" to meet him and try to "persuade him to change his views".
Donald Trump state visit is likely to be 'around June'
He also condemned the billionaire's 'Muslim ban', saying it would lead to "terrible results" and warning the White House not to start "dissing" communities.
On Brexit, Archbishop Welby said there was a litany of associated issues which he had discussed with experts.
The controversial orders Donald Trump has already issued

Show all 9
"In a recent meeting with some economists we reviewed the very serious and ultimately unsustainable balance of payments deficit, the appallingly low levels of investment by the corporate sector, the near absence of research and development funding, the dreadful levels of educational aspiration amongst those who have the least opportunities, the growing demands of care for an older population to a degree that will put massive strain on government funding, the skills gap, the lack of progress towards our goals of a carbon neutral economy, and so on and so on."
But Archbishop Welby ultimately struck an optimistic tone, saying "there is now a wide and liberal choice for the future of this country".
Join our new commenting forum
Join thought-provoking conversations, follow other Independent readers and see their replies