Archbishop of Canterbury Justin Welby admits Church cannot stop banned paedophile ex-vicar from using 'Reverend' title
Guy Bennett was convicted in 1999 of assaulting three 11-year-old girls
Kashmira Gander
Monday 12 January 2015 18:30 Comments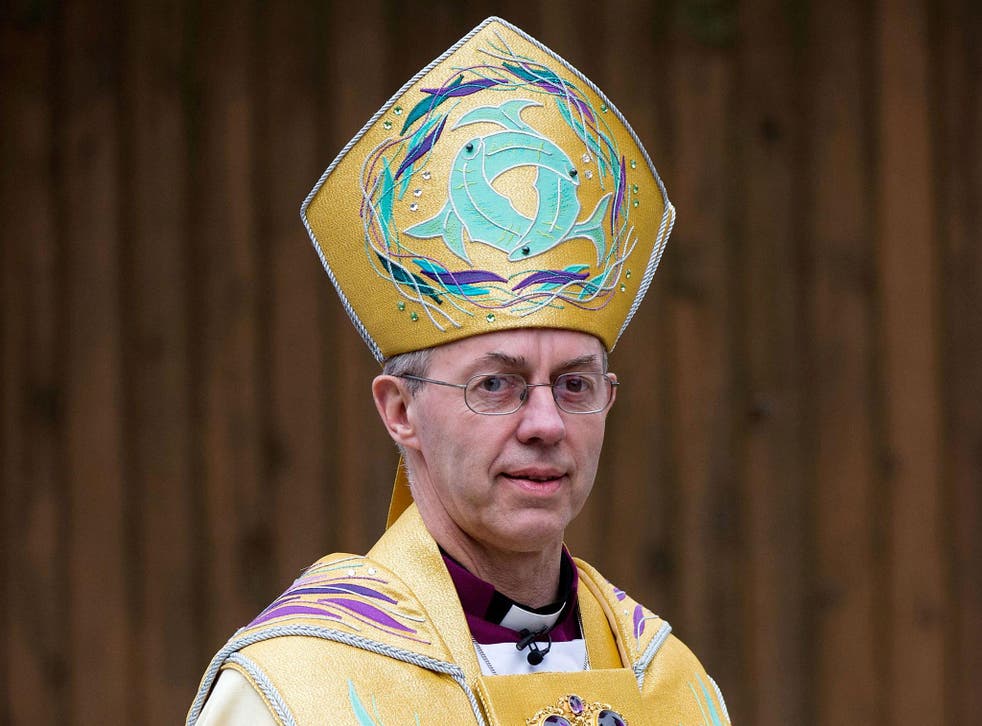 The Archbishop of Canterbury has admitted that the Church is powerless to stop banned members of the clergy from using the "Reverend" title, after a convicted paedophile allegedly used the honorific and wore a clerical collar.
In 1999, Guy Bennett, the former vicar at St Mary's parish church in Oxted, admitted to indecently assaulting three 11-year-old girls between 1976 and 1988, according to BBC News.
He was jailed for nine months and placed on the sex offenders register for 10 years. During the proceedings, he denied four further offences which were left on file.
Following his suspension by the Church of England, Bennett retired from the post as he awaited the outcome of his trial.
However, in 2008 he was pictured wearing a clerical collar, BBC News reported.
Lucy Duckworth, whose abuse allegations against Bennett in 2008 were not followed through by the Crown Prosecution Service, wrote to Archbishop Justin Welby regarding the former-vicar's behaviour.
In his reply, The Most Reverend Justin Welby confirmed that Bennett had been banned from holding a position in the Church.
He was quoted by the BBC as saying that while Church officials can ban someone from officiating at worship, wearing robes for worship, or "passing themselves off as a priest in good standing [Church authorities] cannot prevent them from using the the title 'the reverend' or even wearing a clerical collar."
He went on to explain that "anyone" is able to wear a vicar's robe, "providing they do not do so for illegal purposes."
"It is not contravening any law unlike say dressing as a police officer," he added.
Bennett denies assaulting Ms Duckworth, or using the honorific: "Reverend", but told BBC News that others do and he does not stop them. He added he had not worn a clerical collar for over a decade.
Ms Duckworth told the broadcaster that the archbishop's response left her "bemused, baffled, angry, frustrated and absolutely shocked."
"If he's powerless to remove convicted child abusers from the institution then they've got some real questions to be asking themselves."
Surrey Police said the force received a complaint in October 2008 about allegations of sexual offences and, after carrying out investigations, passed the case to the Crown Prosecution Service (CPS).
The CPS said it was decided that there was not enough evidence to provide a realistic prospect of conviction in this case.
Register for free to continue reading
Registration is a free and easy way to support our truly independent journalism
By registering, you will also enjoy limited access to Premium articles, exclusive newsletters, commenting, and virtual events with our leading journalists
Already have an account? sign in
Join our new commenting forum
Join thought-provoking conversations, follow other Independent readers and see their replies