Army forced to stop live fire exercises on Kent coast after migrants land in 'danger area'
Shooting resumed two hours later
Clea Skopeliti
Thursday 15 October 2020 13:00 Comments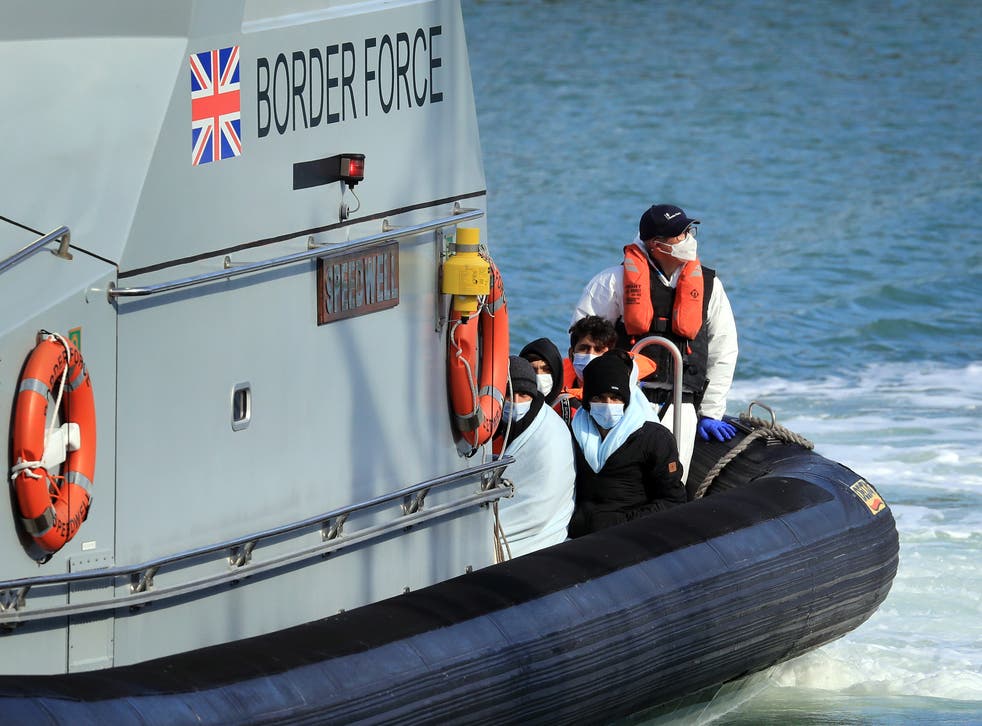 The British Army was forced to pause a live fire exercise in Kent after a small boat carrying migrants landed on the coast.
Soldiers were ordered to hold fire as safety concerns were raised when the boat was seen approaching the Range Danger Area.
After a lookout raised the alert, the Range Conducting Officer "check fired" and ordered the practice to be put on hold.
The incident was reported to the police, the coastguard and Border Force, who later arrived at the Lydd Ranges military site.
Both regular and reserve soldiers were at the firing range on Wednesday.
Shooting started again about two hours later.
Dan O'Mahoney, the Home Office's Clandestine Channel Threat Commander, said: "Despite very poor weather in the Channel yesterday, a small boat managed to make this perilous crossing, underlining the extreme danger people smugglers are willing to expose people to for profit."
Fifteen people were encountered by Border Force, the Home Office said.
The Lydd Ranges site displays the government warning: "If the red flags and/or lights are hoisted, regardless of the timings, do not enter the training area."This is a danger to life."
More than 7,000 migrants have managed to cross to the UK in small boats this year, according to data analysis by PA news agency.
This has meant that people have crossed the English Channel in dinghies on average more than once every three days in 2020.
However, the number of migrants making the perilous crossing each day is highly weather dependent, with some days seeing fewer than 10 boats reach Dover on some days, and hundreds on others.
Wednesday's crossing took place despite the recent blustery weather that has made crossing in dinghies increasingly dangerous.
Priti Patel, the home secretary, vowed earlier this month to fix what she called a "broken" asylum system and bring in tougher migration laws. Her hardline rhetoric was seen as an appeal to voters who are concerned about the rising number of migrants making the crossing. 
Labour Party immigration spokesperson Nick Thomas-Symonds responded by saying the Conservatives were "devoid of compassion and competence" on immigration.
Ms Patel's speech followed reports that the government had considered ways of deterring migrant crossings that included building a wave machine in the Channel and processing asylum-seekers on Ascension Island, a volcanic island more than 4,000 miles from the UK.
Register for free to continue reading
Registration is a free and easy way to support our truly independent journalism
By registering, you will also enjoy limited access to Premium articles, exclusive newsletters, commenting, and virtual events with our leading journalists
Already have an account? sign in
Join our new commenting forum
Join thought-provoking conversations, follow other Independent readers and see their replies