Assisted dying: The opposing views
As the debate over the right to die is reignited, we hear from both sides of one of the UK's most contentious issues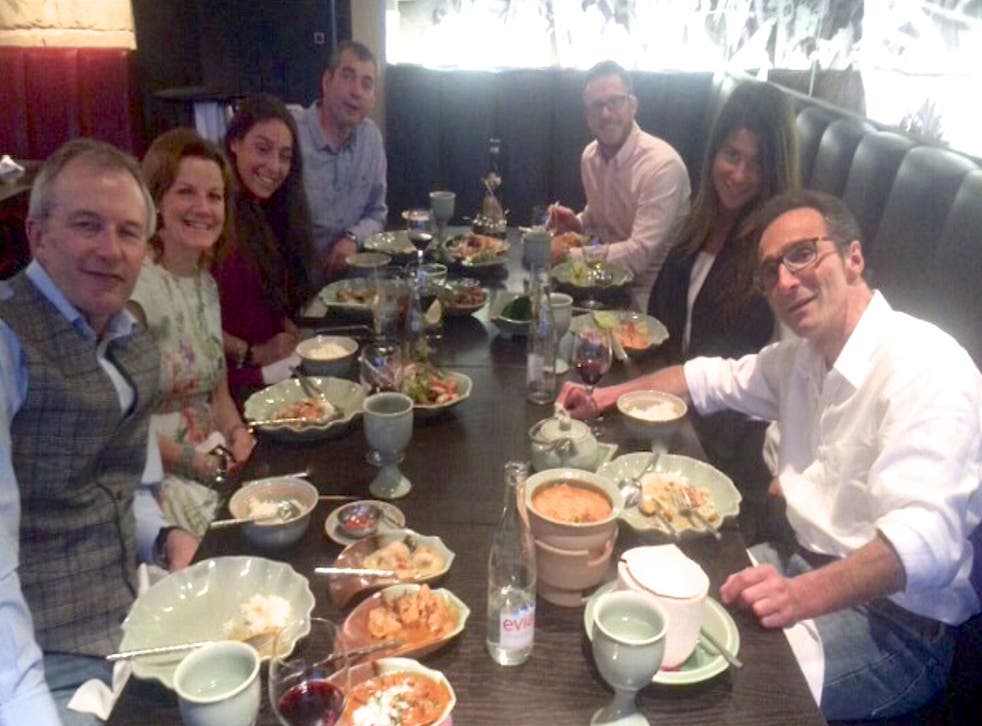 The right to live, or die, is one of the most contentious issues in Britain today. Religion is often the divide between those who think that this is a matter for a higher power, and those who don't. Here The Independent airs the views of two individuals - one who exercised their right to die by travelling overseas and another who campaigns for the rights of disabled people who want to live.
Assisted dying: in support
Jeffrey Spector, a 54-year-old businessman from Lytham St Annes, Lancashire, with an spinal tumour, took his own life at Dignitas, in Switzerland, on 22 May. He explained his decision in the weeks leading up to his death.
"I wanted control of the final stages of my life. I was a fit and healthy person and my life has been turned upside down. What started as back ache in 2008 soon developed into an illness which led me to having to make this most awful decision.
I am going before my time but I am not scared. The tumour could stabilise but I cannot take that chance. Some people will criticise me but do not judge me. Never judge anyone unless you have worn their shoes. You don't just wake up and think, 'I'll do it'. It has to be a collection of consistent thoughts, without peer pressure. It has to be a settled decision of sound mind. If the UK law was changed I would go down the surgery route to take the tumour out – get rid of it. Conventional wisdom says I won't improve. If I am paralysed and can't speak, send me to the spirit world. If I am paralysed and can speak and my mind is ok, ask me the question.
But I don't want to take the chance of very high-risk surgery and find myself paralysed. You are left with the choice someone else must take over. But I am a proud person. A dignified person. It is me doing it. I am an independent, self-motivated person. I believe in my human right to dignity. I want the ability to have a cup of tea and hold a phone - I want to be able to do those things myself. I believe what I am doing is in the best long-term interests of my family. They disagree with that of course but they do accept I have my own opinion.
I am going too early because of the law in the UK. I am going worse quite quickly. I am very clear and of a sound mind. I want people to know it is not just a decision. I knew and always knew when my hands got to a certain point, that would be a red line. If the law was changed then what difference if I had an operation? I could do it after. Rather than go late, I am jumping the gun. I can still quit at the last moment. I call this the least worst option. I have considered the implications for my family. It is a selfish, unselfish decision. It is best for my family in the long term. If the law was changed I would not have gone when I did. I know if I become worse I could not cope. The disease could stabilise but I do not know that - I can't take that chance. If I die five or 10 years later I would feel guilty. It is the law in the UK making people go before.
I want to be able to do it myself. Not in the last stages of my life. The definition of what you do in life is not what you do for yourself but what you do for other people. I believe what I am doing is in the long term interests of my family. I want my family to have a good life. I want them to move forward. A man wants the best for his family, not for himself. I want my kids to enjoy their lives. If they cared for me and I got better, fine. But I won't. I know it sounds stupid, but it is the knowing there is an end to it."
Assisted dying: against
Nikki Kenward, 62, from Craven Arms, Shropshire, is wheelchair-bound and campaigns against assisted suicide. Last month she was granted permission by the High Court for a judicial review to challenge revised guidelines from director of public prosecutions Alison Saunders that make prosecution of healthcare professionals in assisted suicide cases "less likely."
"About 24 years ago when I was 37 and busy looking after my one year old son, Alfie, I contracted what seemed to be a bad case of flu. Busy working for myself as a drama therapist, sometime lecturer and anything else that came my way I did my best to ignore it, twas not to be. Within 24 hours I lay completely paralysed in intensive care, I had contracted Guillian Barre syndrome, which has the same effect as Motor Neurone disease except I did it in 24 hours.
Unable to speak, to scream (as I wanted to) half blind, a bit deaf and utterly terrified I stayed on life support for nearly five months. BUT, and it's a big 'but' big enough to keep me alive, I made an important discovery. I wanted to live no matter what. I wanted to be here with my son, with my husband, who by now had the look of a rabbit in the headlights......he kept that for all of the nearly three years until I could feed myself and we found hope and a future.
Slide back to before this day and I if I'm honest before then I would have said, I wouldn't want to live if I couldn't walk or talk for nearly six months or, especially this, hold my little boy in my arms. Of course if I had signed an Advanced Directive, then 'they' would have had the right to end my life. They could have assessed (they like assessments) my life and rather like Mr. Spector said, that my 'quality of life,' for that's what it's all about, wouldn't be good enough.
I'm really sad that Mr Spector couldn't see a way through, I know, I really know, what he was afraid of; it isn't easy. The barriers to my life usually aren't mine; they are created by other people, not us, the disabled. The barriers are literally there and the barriers to understanding our lives goes on, usually because we are seldom represented.
I believe that people want to support decisions like Mr. Spector's simply because they are afraid of pain, loneliness and being cared for, which to them and for him, meant losing your dignity and independence. The truth is as a young friend of mine once said, "There's a lot worse things can happen to you than having someone wipe your a.........." This is true, so true, so to the healthy and aspiring wealthy out there I say, don't go with those who would have us euthanised, stay with me. Life is good."
Join our new commenting forum
Join thought-provoking conversations, follow other Independent readers and see their replies