Asylum seekers threatened with homelessness for not complying with 'unlawful' 23-hour curfew, court hears
Vulnerable people banned from leaving hotel accommodation for more than an hour a day, say lawyers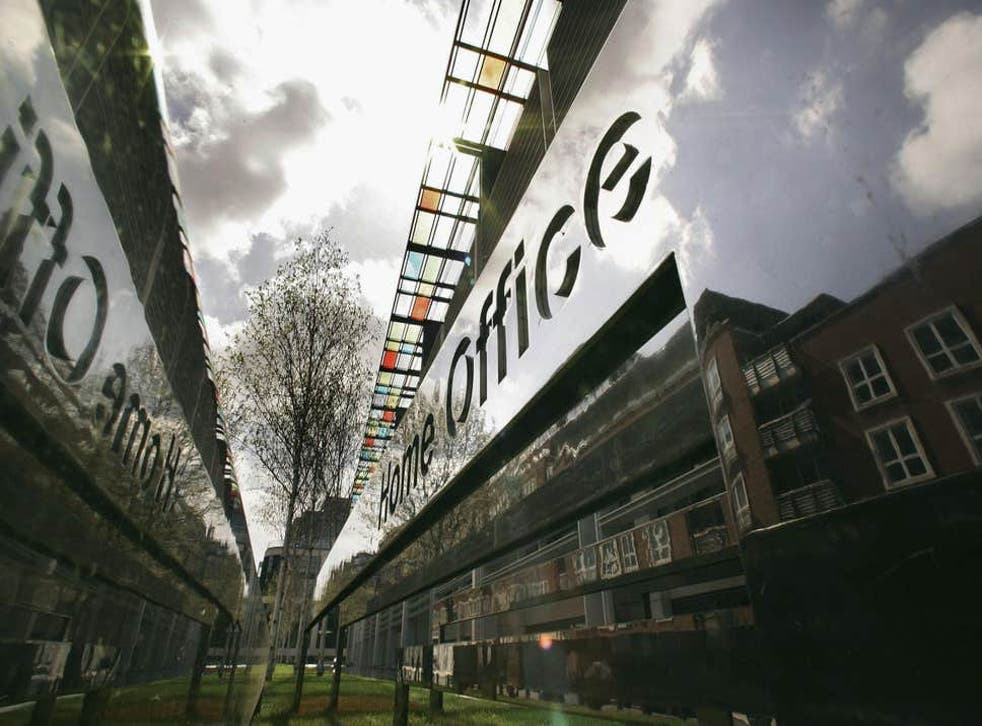 Asylum seekers housed in hotels have been threatened with homelessness and police action if they do not comply with an "unlawful" 23-hour curfew, the High Court has heard.
Lawyers representing four vulnerable people said a "climate of fear" had developed among those living in hotels being used as asylum accommodation due to "threats" made by Home Office contractors imposing limits as to how long they can spend outside the facility.
Thousands of asylum seekers have been housed in hotels across the UK over the past year as the Home Office has been unable to move people on once their claims have been decided due to the pandemic.
Notices that have been issued to residents in a number of hotels in recent months informing them that they are prohibited from leaving the hotel for more than one hour a day, and threatening them with police enforcement or a termination of their accommodation if they do not comply.
One claimant, a mentally unwell woman from Georgia, has been to confined to her hotel - and in effect to her hotel room - with a young baby for some 23 hours out of every 24 since 18 January, the court heard.
A notice issued to residents in the hotel states that they "should not" be leaving the hotel other than for a medical appointment, exercise or to buy food.
It continues: "If anyone leaves for longer than an hour we need to report them to the police […] Just to be clear once again, if a service user doesn't show proof of where they are going, they will not be allowed back into the hotel."
Court documents state that the woman's room, which she shares with her partner and baby, is "very small" and includes a kitchenette but no sofa or storage, with the three inhabitants sharing a bunkbed and a window opening less than 10cm.
A psychiatrist has said the restrictions were likely to have exacerbated the woman's "already acute mental ill-health" and that, if that maintained, the she was likely to become suicidal.
Lawyers argued that in complying with the rules the woman and other asylum seekers had been subject to unlawful detention and violations of their human rights.
In another case, an asylum seeker from Sudan, who says he was tortured by the authorities after being involved in anti-government demonstrations, was told: "If we find you are breaking the rules, we will be calling 999 to carry out further investigation."
A third claimant - who is also Sudanese and an alleged victim of torture - said she had been "suffering flashbacks" as a result of the 23-hour curfew.
The claimants' lawyers say they first wrote to the home secretary in January requesting that she stop her accommodation providers from imposing the 23-hour curfew.
Although Priti Patel agreed this was unlawful, she did not take steps at that point to instruct asylum support accommodation providers not to do so.
At a preliminary hearing on Thursday, the Home Office agreed to write to accommodation providers and hotel residents informing them that a curfew should not be imposed.
Laura Dubinsky, a barrister representing three of the four asylum seekers, told the court: "Things have gone horribly wrong."
She described a "Wild West scenario is developing where we have totally untrained hotel staff making it up on the hoof" and threatening asylum seekers with "the most dire consequences".
Ms Dubinsky said the claimants, and other asylum seekers, had effectively been told: "It is our way or homelessness, it is our way or your asylum claim may suffer problems."
"This is a situation where, very understandably, a climate of fear has developed because of the threats that have been made by the secretary of state's contractors and subcontractors," she added.
Shu Shin Luh, representing the fourth claimant - a Tunisian asylum seeker with PTSD - told the court residents "have been locked out of their room for being out for more than an hour, told their support would be cancelled and police [have been] called".
She added that the Home Office "has provided no explanation for the clearly-documented restrictions set out in notices posted publicly in hotels" or the "warning letters issued for breaches of these restrictions".
Simon Murray, for the Home Office, said there was no policy imposing a 23-hour curfew and agreed that there was "no basis in law for such a requirement".
He added that, if any curfew had been imposed, it was put in place by "accommodation providers and not the Home Office".
In a brief ruling, Judge Tim Corner QC said the Home Office had agreed that it should write to accommodation providers and asylum seekers "making clear [...] there is no 23-hour curfew".
Clare Jennings, of Matthew Gold Solicitors, who represented one of the claimants, said: "It should never have been necessary for vulnerable asylum seekers to have had to take legal action to force the home secretary to take action to stop her accommodation providers from continuing with this practice".
Sheroy Zaq, solicitor at Duncan Lewis, who represented the other three claimants, said the judgement was "one of many deeply regrettable examples of the Home Office and its contractors attributing less worth to the liberty of asylum seekers when compared to the rest of the population".
He added: "It should not take the court's intervention to remind the Home Office and its contractors of what the law says. Today, it did."
A Home Office spokesperson said: "Asylum seekers are not detained. They are free to come and go as they please, but like everyone else they must follow the Covid-19 rules. We will make this clear to our accommodation providers."
Join our new commenting forum
Join thought-provoking conversations, follow other Independent readers and see their replies