Home Office to 'accelerate' movement of asylum seekers from hotels to long-term accommodation
Exclusive: Campaigners welcome move but call for clarity on standard of housing people will be placed in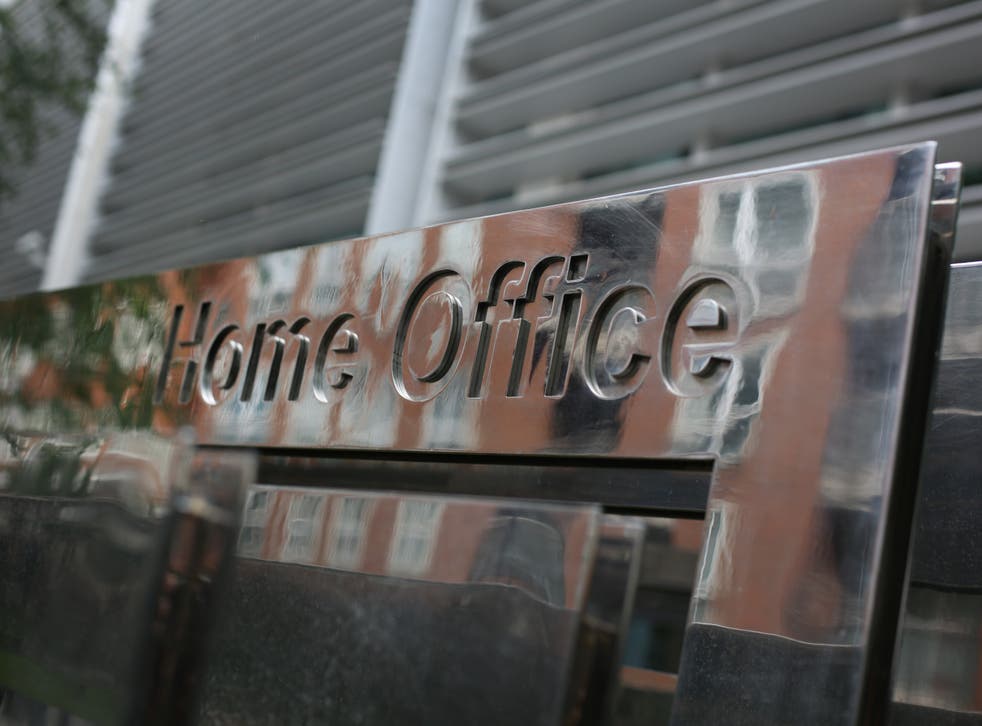 The Home Office is planning to "accelerate" the movement of asylum seekers out of hotels and into long-term housing.
A letter sent to NGOs by the department states that people seeking asylum who are currently in hotels will start being "decanted" out of the accommodation as part of a process called Operation Oak.
Hotels have formed a major component of the Home Office's solution to coping with the backlog of people waiting for a decision on their asylum claims. There are said to be around 9,500 in hotels at present.
Charities supporting asylum seekers welcomed the planned move out of hotels, which have been the subject of mounting concern over poor conditions and treatment by staff, but said they were worried about a lack of clarity around the standard of housing people would be moved to.
The letter, dated 18 February and signed by Andrew Kelly, deputy director of resettlement, asylum support and integration at the Home Office, states that while new entrants to asylum support have been accommodated via "contingency arrangements" - mainly hotels - there have been "continued moves" to dispersed accommodation (longer term asylum housing) as government restrictions have allowed.
It continues: "We now wish to accelerate the rate at which those currently within hotels and other initial accommodation are moved into dispersed accommodation."
The letter states that the private companies contracted by the Home Office to manage asylum accommodation - Mears, Serco and Clearsprings Ready Homes - have been provided with details of the numbers of asylum seekers whom to provide accommodation.
Asylum seekers with school-age children, vulnerabilities, lone women and those who have been in contingency longest will be prioritised and be allocated dispersed accommodation at "the earliest opportunity", it states.
When asked by The Independent what sort of accommodation asylum seekers would be moved to and where this would be located, the Home Office said only that it would move people out of hotels into properties where local authorities had supported procurement.
Questioned about how much notice people would be given before being moved, the department said "sufficient" notice would be given.
Campaigners welcomed the move, but said the transfer of so many people to new accommodation must be undertaken with care, ensuring that the housing is "humane and habitable" and that asylum seekers are given adequate notice before they are moved.
In March 2020, hundreds of people were moved with little warning from their asylum housing into hotels. Charities meanwhile warn that the conditions in dispersed housing – which they say were already often poor - have declined further during the pandemic.
Robin Walden, a caseworker at Haringey Migrant Support Centre, said he feared the Home Office would communicate "poorly, or not at all" to people being dispersed.
"The move must be properly planned - allowing sufficient time to pack. They need to be told about where and when they will be relocated, whether they can expect to have access to cooking facilities and financial subsistence," he said.
It comes after a series of revelations about poor treatment of asylum seekers in hotels. The Independent reported last week that an asylum seeking woman was evicted from a hotel in London on the basis that she had not been there for 24 hours – which she denied was the case.
Stephen Hale, chief executive at Refugee Action, said: "Getting people out of hotels is a welcome move. Long stays in these rooms have had a terrible impact on the wellbeing of many people in the asylum system.
"But the Home Office can't just shunt people from hotel to hovel. All too often we see dispersal accommodation that's inappropriate, damp and dangerous. Ministers must act quickly and effectively to make sure people are housed in humane and habitable homes that are safe and close to support services and the wider community."
A Home Office spokesperson said: "We are working tirelessly with local authorities and other partners to move asylum seekers out of contingency accommodation and into dispersed accommodation across the UK."
A spokesperson for Clearsprings Ready Homes said it was consulting with local authorities and other stakeholders to transfer asylum seekers into longer term dispersed accommodation in the community and that this would be taking place over the next few months.
A Mears spokesperson said it was working to procure "suitable" dispersed accommodation for asylum seekers and that it had been able to do this in some areas, but that it was "limited" to where local authorities permit procurement and that currently supply was restricted by market conditions, particularly caused by the pandemic.
 Serco declined to comment.
Register for free to continue reading
Registration is a free and easy way to support our truly independent journalism
By registering, you will also enjoy limited access to Premium articles, exclusive newsletters, commenting, and virtual events with our leading journalists
Already have an account? sign in
Register for free to continue reading
Registration is a free and easy way to support our truly independent journalism
By registering, you will also enjoy limited access to Premium articles, exclusive newsletters, commenting, and virtual events with our leading journalists
Already have an account? sign in
Join our new commenting forum
Join thought-provoking conversations, follow other Independent readers and see their replies