Austerity-hit councils selling off parks and public buildings at a rate of more than 4,000 a year, research finds
Charity's report suggests cash-starved councils have engaged in a 'Great British selloff' in an attempt to balance their books in the face of central government cuts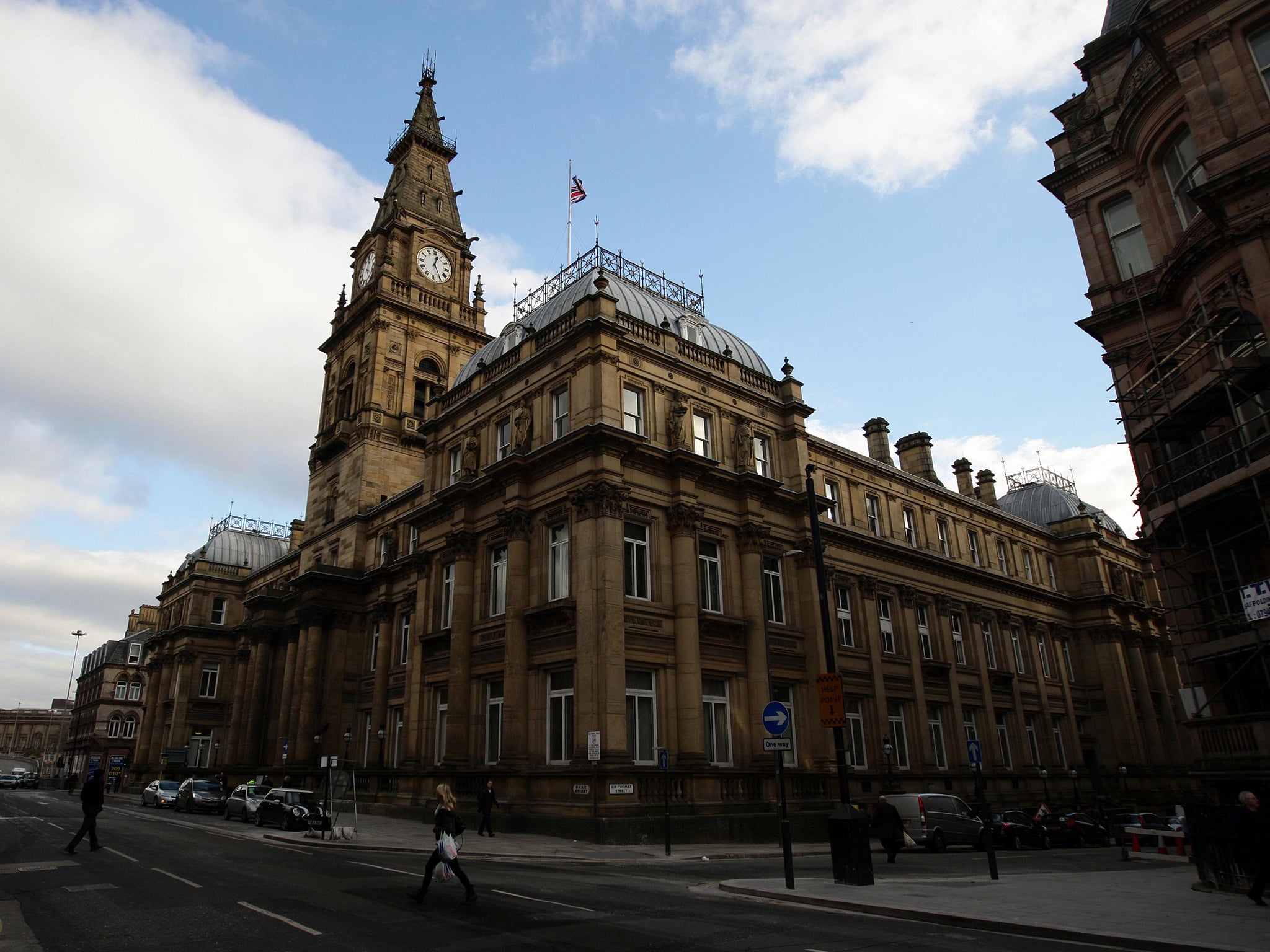 Austerity is forcing cash-starved councils try to balance the books by selling off public buildings and parks at a rate of more than 4,000 a year, new research suggests.
English councils deprived of funds by central government are trying to make ends meet by disposing of 20,651 public buildings or spaces in five years, according to an estimate by the charity Locality.
The charity's report, The Great British Sell Off , said this equalled an average loss of 4,130 public buildings or spaces a year – among them assets that might once have been libraries, swimming pools or youth centres.
The research was published as Locality launched its Save Our Spaces campaign to protect such assets and keep them in community ownership.
Locality chief executive Tony Armstrong said: "This is a selloff on a massive scale. More than 4,000 public buildings and spaces are being sold off a year – that's more than four times the number [951] of Starbucks in the UK.
"They are owned by the public and they're being sold off for short-term gain to fill holes in council budgets."
Among the buildings affected in the past five years is the Grade II-listed former administrative headquarters of Liverpool City Council, built in 1866, which was sold last year to a Singapore-based luxury hotel developer for £10.2m.
The Italian and French renaissance-influenced Municipal Building had been put up for sale in October 2016, at a time when Liverpool mayor Joe Anderson was talking of the need to deliver £90m of savings over three years because of central government cuts.
The council said the sale would allow it to cut its maintenance overheads, and promised to ensure that any buyer used the building in a way that would create jobs and contribute to Liverpool's economy.
In Oxford, the city council sold the former Temple Cowley swimming pool for £3.5m in 2014, and last year approved developer's plans to bulldoze the building and replace it with 48 homes, half of them affordable.
It said the Temple Cowley pools had become outdated and too expensive to run.
But despite the opening of a new £9.2m leisure centre one-and-a-half miles away, local campaigners bemoaned the loss of facilities that they said included the only diving pool in Oxfordshire and a low-chlorine pool that benefited asthmatic children.
Mr Armstrong said: "We know that many of the buildings being lost have valuable community uses. Every one of us can think of a local public building or outside space we love and use – from libraries to lidos and town halls to youth centres.
"Many hundreds of local community groups are stepping up and fighting for community ownership, but they urgently need support and help with startup costs if they are to compete with the commercial developers."
World Architecture Festival 2017 winners
Show all 15
Locality, which supports local community organisations, discovered the apparent scale of the selloff by submitting freedom of information requests to every council in England.
It then extrapolated national totals from the figures supplied by the 55 local authorities that gave annual totals for the financial years 2012-13 to 2016-17.
In the financial year 2016-17, Locality discovered, there were an estimated 4,165 sales, compared with 3,742 in 2015-16.
In its report, Locality said: "While selling some land and buildings for private use is appropriate, the danger is that this becomes the only option for councils unaware of the longer-term benefits of community ownership.
"In 2016 the chancellor made it permissible for the proceeds of the sales of public buildings and spaces to be used as revenue to run the council.
"With a backdrop of austerity facing local authorities, many are using this as an opportunity to make short-term financial gain at the cost of losing some of the country's most valuable assets."
The report found that only 41 per cent of English local authorities, less than half, had community asset transfer (CAT) policies aimed at helping local groups acquire council assets at less than market value in the interests of promoting economic, social or environmental wellbeing.
This was despite 95 per cent of the councils surveyed expecting the sales of publicly owned buildings and spaces to play an increasingly important role in local authority administration in the next five years.
As part of its campaign, Locality is calling for Theresa May's government to help fund the protection of local buildings and parks by investing £200m over five years in a "community ownership fund" that would help groups acquire assets being disposed of by councils.
The charity said in its report: "The majority of councils do not have a policy to consider community ownership as an alternative option to a selloff. We want to see community ownership prioritised.
"Selling these buildings and spaces on the open-market to the highest bidder means they are often lost to the community forever, and that the deeper value to local people will never be realised.
"In these circumstances the community have no real influence over what the space will be used for, and so-called 'fire sales' of public assets to remote private owners can mean empty, boarded-up properties, which can lead to social, economic and environmental decline."
The report added: "It is often the poorest places that are most reliant on these types of spaces. Losing them can have a devastating impact on local people and communities. Years of austerity and lack of investment have decimated local services and left many of the places people rely on shuttered up, under threat or falling into disrepair."
In calling for national government money to help keep local buildings and spaces in community ownership, the charity stressed: "This isn't about buildings of historical or architectural value, although many of them are, and it isn't about protecting green space for the sake of it.
"This is about people – all of us – and our local communities. These buildings and spaces are often at the heart of the community, where local people meet, access services and find support. They are where we can connect with our neighbours, give help and be supported by others, and where we can come together to shape our own areas.
"They are spaces where everyone belongs and where lives are transformed."
A spokesman for the Ministry of Housing, Communities and Local Government said: "Councils will have £90.7bn to spend on local services over the next two years.
"They are responsible for managing their own finances and making the right decisions for the communities they serve.
"All local authorities must properly consider the risks and opportunities before making commercial decisions.
"We are working with local government to develop a funding system for the future based on the needs of different areas."
Join our commenting forum
Join thought-provoking conversations, follow other Independent readers and see their replies