'Back-street' dog breeders face tougher laws as Government cracks down on internet sellers
Around 130,000 online adverts for dogs have been removed over the last two years due to welfare concerns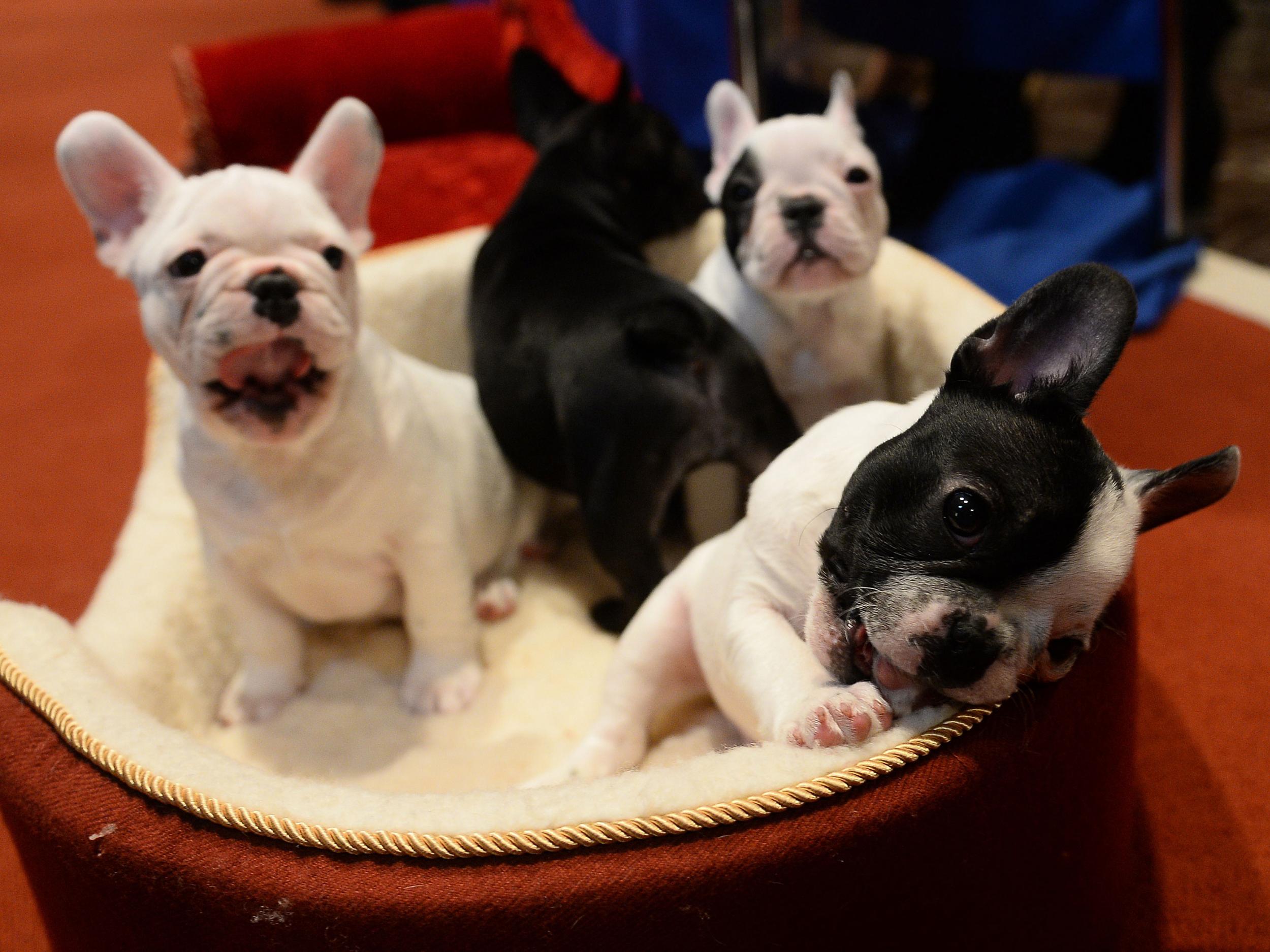 Dog breeders who produce three or more litters a year will now need a license, the Department for Environment, Food and Rural Affairs (Defra) has said.
The regulations are part of a crack down on "back-street" dog breeders, and will be specifically targeting those who sell puppies online.
Over the last two years, over 130,000 online adverts for pets have been removed by Defra due to welfare concerns.
Lack of transparency over internet sales makes it harder to track breeders who mistreat dogs, and Defra fears online sales encourage impulse buying of pets.
"We are a nation of dog lovers but it is crucial that puppies are cared for properly," says Animal Welfare Minister George Eustrice.
"We are aiming to reform the licensing regime we have so that smaller puppy breeding establishments must abide by the same regulations and licensing rules as bigger breeders so that the worst offenders can be dealt with more quickly.
"We are also reviewing other animal related licensed activities such as pet sales to address problems associated with the growing trend for internet sales that can contribute to impulse buying," Mr Eustrice added.
Claire Horton, chief executive of Battersea Dogs and Cats Home, said: "Reducing the number of litters a breeder can produce in a year, without a licence, will ensure that more breeders will be brought under the scope of regulation, which we believe will protect the lives and welfare of more of the vulnerable dogs who really need it."
Local authorities will also be able to better target their enforcement by directing less resources at responsible breeders, such as those who are part of the Kennel Club's Assured Breeders' Scheme.
Allowing police to target backstreet breeding establishments with poor animal welfare.
The A-Z of dog breeds
Show all 26
The Pet Advisory Action Group is also working with Defra on the new scheme, and will be looking to help educate potential buyers on what they should be looking out for when buying a puppy online.
According to a Kennel Club survey carried out last year, over 50% of dog owners do not know where their dog was bred, and that one in four puppies may have come from puppy farms.
The survey also revealed 20% of animals bought over the internet suffered from an often deadly disease called parvovirus.
Join our commenting forum
Join thought-provoking conversations, follow other Independent readers and see their replies