Offices by BBC Broadcasting House evacuated as 'suspicious vehicle' prompts security alert in central London
The alert lasted for around an hour before the vehicle was found to be 'non-suspicious'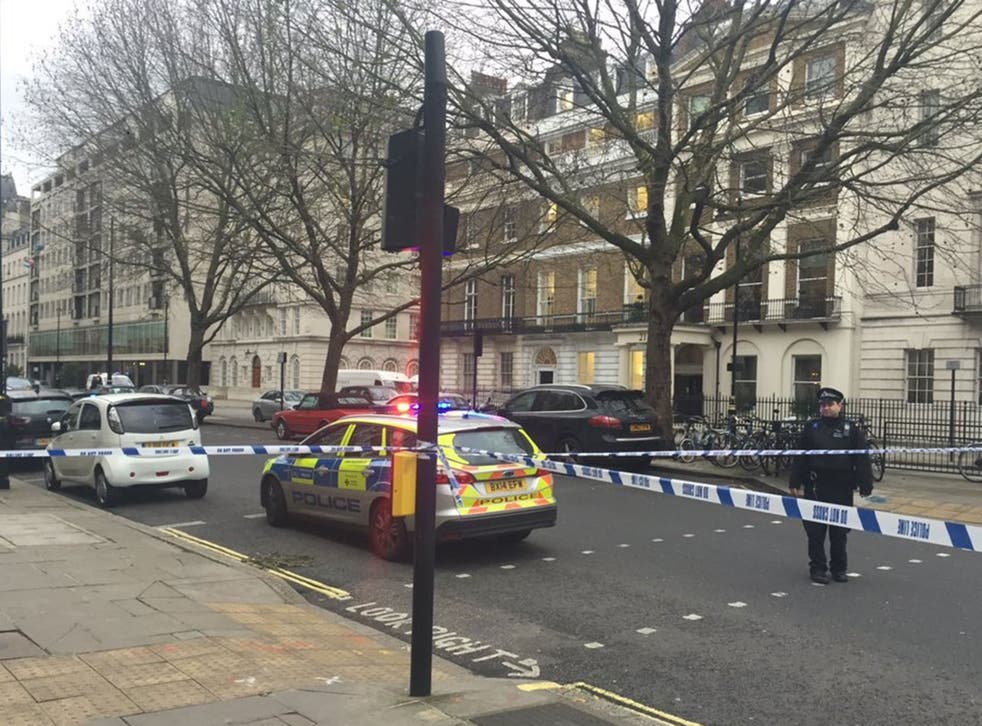 Buildings surrounding the BBC's headquarters have been evacuated amid a bomb scare in central London.
The area outside Broadcasting House was reportedly affected when Portland Place was cordoned off because of reports of a "suspicious vehicle" but journalists inside the building said they were unaffected.
Andrew Wiggins wrote on Twitter that BBC staff were among those moved behind a police cordon in the street.
Staff working at several businesses on the road, which leads to Regent's Park, also reported being told toe leave their buildings.
"Evacuated from our office and Portland Place and New Cavendish Street cordoned off. What's happening?" Shula Hagan wrote on Twitter.
A spokesperson for the Metropolitan Police told The Independent a call was received shortly after 2pm.
"There is a suspicious vehicle and a full evacuation has taken place," he added.
Scotland Yard confirmed the alert had been cancelled by 3.15pm and that the vehcile was found to be non-suspicious.
Portland Place is home to the Chinese and Polish embassies, Kenya High Commission, Portugese Consulate General and headquarters of organisations including the Royal Institute of British Architects, as well as hotels and schools.
The alert came after buildings near London Bridge railway station on the south bank of the River Thames were evacuated in a separate bomb scare.
Scotland Yard said officers had "reasons to evacuate" Counting House, in the Hays Galleria shopping area, but it had been declared safe to return to. The area has since been reopened.
The world mourns Paris attacks - in pictures

Show all 25
Police in London remain on a heightened state of alert following the terror attacks in Paris earlier this month and have appealed for the public to remain vigilant.Assistant Commissioner Mark Rowley reat level is currently at 'severe' which means an attack is highly likely
Assistant Commissioner Mark Rowley said the UK's threat level of "severe" means an attack is highly likely.
"The relationship between the police and the public and the amount of information which has been fantastic recently," he added. "We need that to continue, because it is that vigilance which gives us the first insight into a possible attack."
Join our new commenting forum
Join thought-provoking conversations, follow other Independent readers and see their replies