Billionaire property developer Christian Candy denies threatening family friend
Tycoon entered the witness box to fight off a claim for £132m damages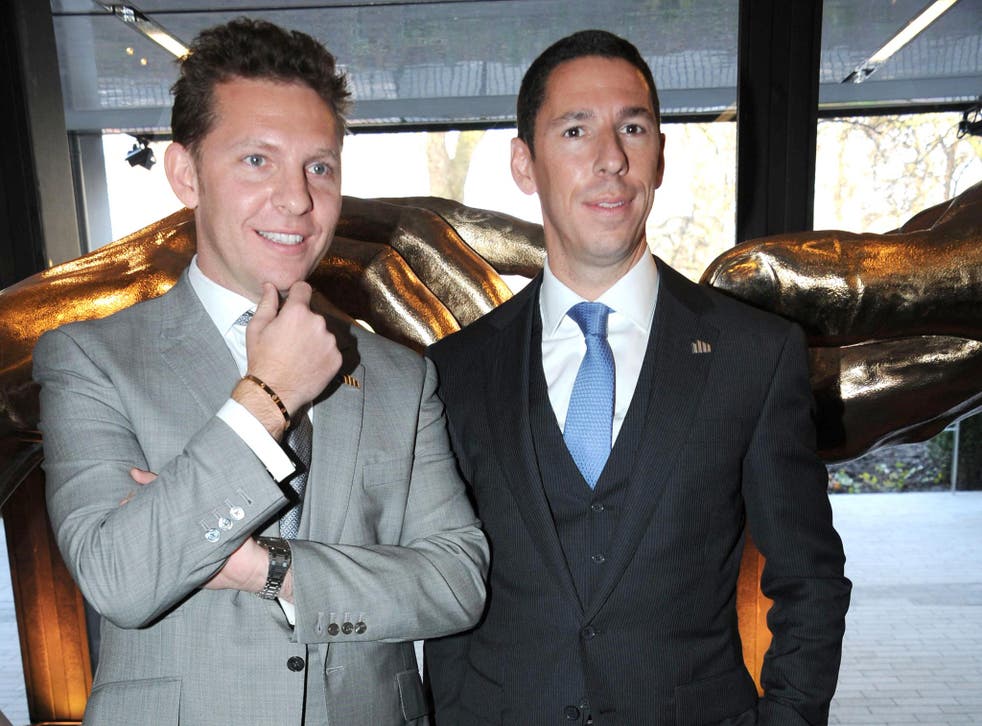 The billionaire building entrepreneur Christian Candy has strongly denied using threats or illegal acts to recover a multimillion pound loan.
Mr Candy described himself at the High Court in London as "a hard negotiator when I need to be" – but said the accusations against him were "nothing short of preposterous". He entered the witness box to fight off a claim by property developer Mark Holyoake for £132m damages.
The claim is against both Christian, 42, and his brother, Nick, 44, who are best known for creating the luxury One Hyde Park apartment complex in Knightsbridge, central London.
Mr Holyoake, 44, alleges he and his family were subjected to a campaign of intimidation, including threats against his then pregnant wife, Emma.
Ms Holyoake had told the court that links between the Candy brothers and several high-profile figures who died in mysterious circumstances "made me fear for my husband's life".
She said: "Mark experienced Christian as a volatile and dangerous man."
Mr Holyoake borrowed £12m from Christian Candy's company CPC in October 2011 to help him buy Grosvenor Gardens House in Belgravia, London, to convert into a luxury property for a substantial profit.
But he told the court he eventually paid back more than £37m on the two-year loan and had to sell up at a loss of £100m in potential profits after incurring millions of pounds in legal fees and other costs.
He is accusing the Candy brothers of being involved in a conspiracy against him to obtain Grosvenor Gardens House at a lower value, or to extort "very significant" sums of money from him and his company, Hotblack.
In a written witness statement, Christian Candy denied ever threatening or intimidating Mr Holyoake, who had gone to university with his brother and remained close friends until the loan dispute.
In particular he "categorically denied" threatening Mr Holyoake's then pregnant wife, although he did recall saying to Mr Holyoake "that the situation must be stressful for his wife, who I knew was pregnant at the time".
Mr Candy stated: "I was expressing genuine concern for Mrs Holyoake".
He described becoming concerned that CPC would not recover its £12m capital, let alone any additional returns, from Mr Holyoake "in light of the fact that CPC's position was unsecured" and other factors, including "Mr Holyoake's previous track record".
"However, even against this background, I absolutely deny that any physical threats would ever have been made against Mr Holyoake.
"The only routes that CPC considered to recover its money were through lawful means."
Ms Holyoake had previously told the court: "Sadly, the Candys are without shame and so driven by the love of money they have lost all sense of decency."
She also recalled Holly Valance, Nick's actress wife, describing to her how her husband was bullied by his younger brother.
The former Neighbours star had confided how once Nick had been so distraught by Christian's behaviour that he had "lain down in a foetal position on the floor of a hotel room and wept inconsolably".
Ms Valance had also told her at a party in Ibiza in 2012 that she and her brother-in-law "did not get on at all", and Christian had said in what she took to be a threat: "If she sees me coming she better f****** cross over on to the other side of the road."
Ms Holyoake also stated Ms Valance had told her that Christian's wife, Emily, had allegedly suggested at a dinner that the actress had a "dubious" background and tried to dissuade her brother-in-law from marrying her.
Ms Holyoake said her own friendship with Ms Valance became a casualty of the dispute over money.
A spokesman for the Candy brothers said after she gave her evidence that her statement had been issued with "the sole purpose of causing reputational damage to the defendants".
PA