Black Lives Matter plan protests in London, Manchester and Nottingham for fifth anniversary of Mark Duggan's death
Hundreds of people have vowed to attend 
Kate Nelson
Thursday 04 August 2016 17:43 Comments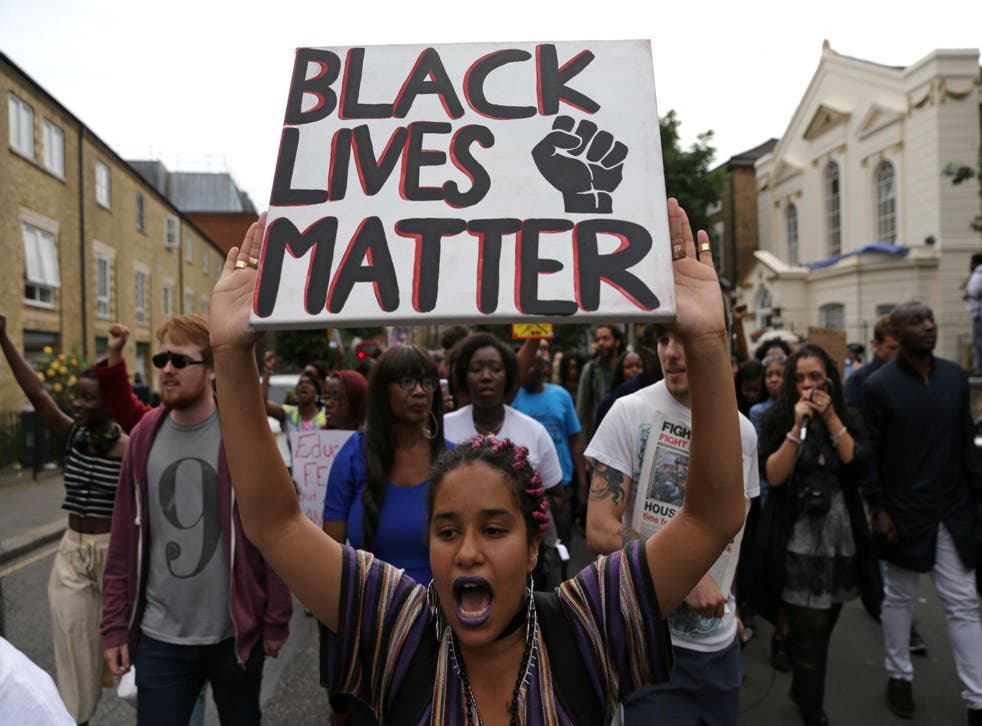 Black Lives Matter are calling for a day of coordinated rebellion and protest across the UK on Friday with demonstrations planned in London, Manchester and Nottingham.
Hundreds of people have vowed to attend the events which fall one day after the fifth anniversary of the death of Mark Duggan, shot dead by police in Tottenham, and one day before the fifth anniversary of the riots his death sparked.
The Facebook event page reads: "5 years ago. 1 day after they killed Mark Duggan. 1 day before the riots. A moment for rage, reflection and rebuilding. A moment for coordinated nationwide action."
Instructions tell people to "Turn up. Celebrate. Commemorate. Feel Rebellious."
There have been several Black Lives Matter protests in the UK in recent weeks, in solidarity with police shootings in the USA, but also highlighting stop and searches and deaths in custody here.
One last month brought London's Oxford Street to a standstill before heading to Downing Street where people chanted: "Hands up, don't shoot."
Maryam Ali, an 18-year-old student from west London who helped found the movement's London chapter, said: "There is internalised racism everywhere. There is a system that targets young black people because of a stereotype that they are dangerous, without actually looking at who they are. It's a terrifying cycle."
A statement on the Black Lives Matter Facebook page reads: "We need a new politics, to take decisions and our destiny into our own hands. This means we need to get people up and out, talking and creating, listening and grieving, believing that there is another way."
A video promoting the protests references Sarah Reed, Jermaine Baker, Mzee Mohammad, who all died in the last eight months after having contact with police.
A Met police spokesperson said they are in dialogue with Black Lives Matter about the London event, adding: "We have an appropriate policing plan in place."
The protests are planned in Altab Ali Park in London, Alexandra Park in Manchester, St. Peter's Gate in Nottingham, and a to-be-announced location in Birmingham.
Register for free to continue reading
Registration is a free and easy way to support our truly independent journalism
By registering, you will also enjoy limited access to Premium articles, exclusive newsletters, commenting, and virtual events with our leading journalists
Already have an account? sign in
Join our new commenting forum
Join thought-provoking conversations, follow other Independent readers and see their replies