Black people six times more likely to be stopped and searched by police
'There are clear signs that some communities are being disproportionately targeted,' says Diane Abbott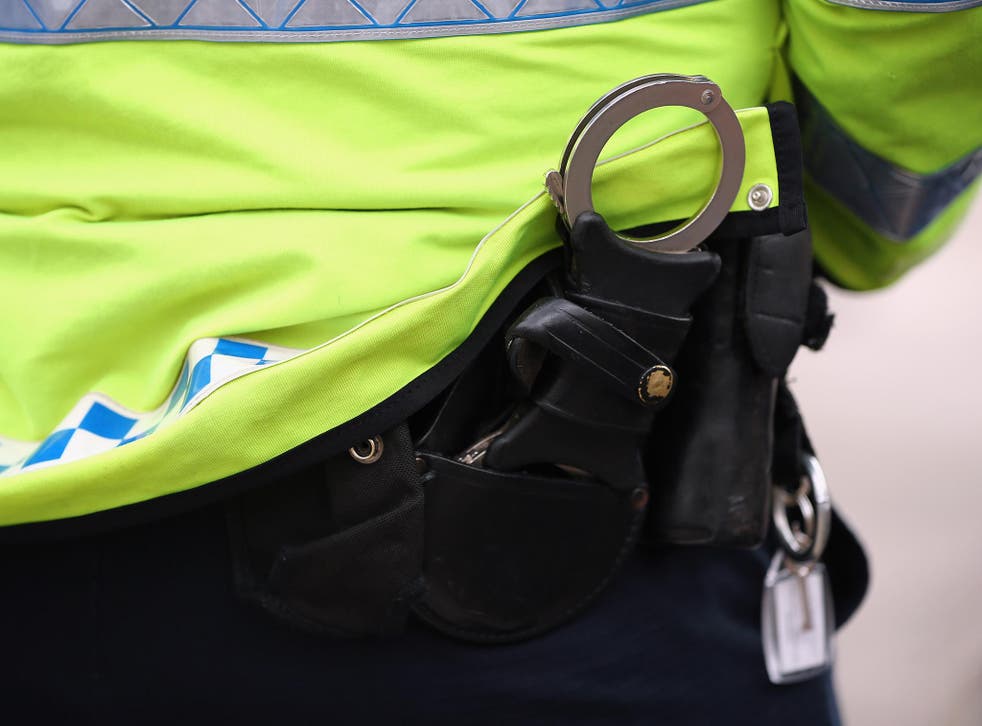 Black people are over six times more likely than white individuals to be stopped and searched by police after the gap between the groups widened.
Overall use of the controversial powers has reduced by more than a quarter, with falls across all ethnicities - but stops of white people fell more sharply.
Official figures showed that those from black and minority ethnic (BME) groups were three times as likely to be stopped and searched as those who are white in 2015/16. Black people were over six times more likely to be stopped.
In both cases the gap was larger than the previous year, and it comes after the differences narrowed to around twice as likely and just over four times as likely respectively between 2010 and 2015.
The findings emerged after it was revealed that new standards and training for officers using the powers will be rolled out.
In the year to the end of March, there were 387,448 stop and search procedures conducted by police in England and Wales, a fall of 28% on the previous 12 months.
This was the lowest number since data collection began in the year to March 2002.
Searches fell across all ethnicity groups, but at different rates. Stops of white individuals fell the most (38%), while BME stops dropped by 13%.
A Home Office report said the difference between BME and white groups narrowed to twice as likely between the years ending in March 2011 and 2015 but has risen again in the latest year.
It went on: "A similar story has been seen for the black group, which fell from over six times more likely to just over four times more likely between the years ending March 31 2011 and 2015, before rising again to over six times more likely in the year ending March 31 2016."
Labour MP Yvette Cooper, chairwoman of the Commons Home Affairs Committee, said the figures raise "important questions" for the police and the Home Office.
Shadow home secretary Diane Abbott said: "The decline in stop and search clearly shows there is some effort to use these police powers more reasonably. But there are clear signs that some communities are being disproportionately targeted.
UK news in pictures

Show all 50
"The overwhelming majority of all searches result in no further action."
Officers can stop and search people if they have "reasonable grounds" to suspect they are carrying items such as drugs, weapons or stolen property.
The figures showed that 16% of stops led to an arrest, up 2 percentage points from 14% in the previous year.
Partial statistics based on a subset of police forces found that for three quarters (76%) of stops, an outcome of "no further action" was recorded.
Home Secretary Amber Rudd said: "The Government is clear that the power of stop and search, when used correctly, is vital in the fight against crime.
"However, when it is misused, stop and search is counter-productive, wastes police time and can have a hugely damaging effect on community confidence.
"While today's statistics show that our stop and search reforms are working, with a continuing fall in the overall number of stops and the highest ever recorded arrest rate, it is completely unacceptable that you are six times more likely to be stopped and searched if you are black than if you are white.
"I am clear that in a Britain that works for everyone, no one should be stopped on the basis of their race or ethnicity.
"The Home Office will continue to push through reform to stop and search in collaboration with policing partners, but chief officers must provide the direction and focus needed locally to drive reform on the ground."
Register for free to continue reading
Registration is a free and easy way to support our truly independent journalism
By registering, you will also enjoy limited access to Premium articles, exclusive newsletters, commenting, and virtual events with our leading journalists
Already have an account? sign in
Register for free to continue reading
Registration is a free and easy way to support our truly independent journalism
By registering, you will also enjoy limited access to Premium articles, exclusive newsletters, commenting, and virtual events with our leading journalists
Already have an account? sign in
Join our new commenting forum
Join thought-provoking conversations, follow other Independent readers and see their replies