BMI used to 'weight shame' and must be dropped, MPs warn government
Report calls for use of Body Mass Index to be axed now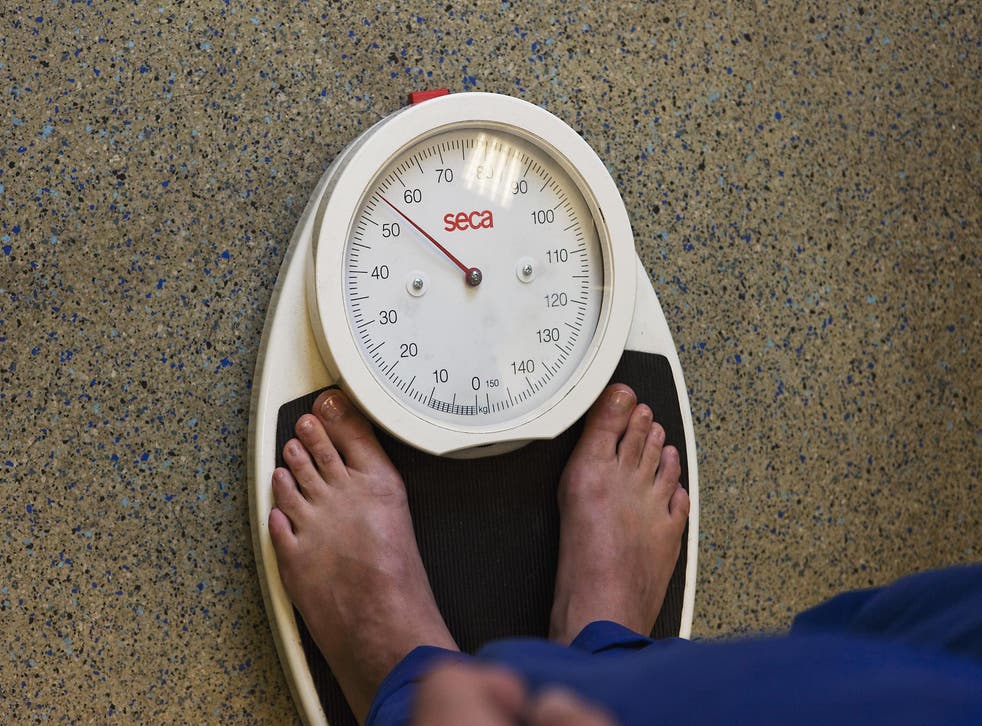 The government's stance on addressing eating disorders and poor body image is "dangerous" and health professionals' use of the Body Mass Index must be axed now, MPs say.
A report by the Women and Equalities Committee found the coronavirus crisis has had "devastating" repercussions for people who have or are at high risk of eating disorders as well as exacerbating body image anxieties.
Caroline Nokes, the committee's chair, said BMI has turned into a "justification for weight shaming" and noted body image anxiety will be compounded by gyms and beauty salons reopening their doors on Monday as lockdown eases.
BMI was intended as a way to look at the whole population but it has been used as a health risk indicator in specific patients who are then placed on weight loss or weight gain programmes after scoring either too high or too low.
The committee warned BMI, instead, plays a role in triggering or exacerbating eating disorders by making people feel stigmatised for their score, as it called for a "health at every size" approach to emphasise healthy choices over simply focusing on weight.
Read more:
It is estimated that 1.25 million people in the UK have an eating disorder such as bulimia or anorexia nervosa – most are female. The figure includes those who binge eat, which can lead to being overweight.
Ms Nokes said: "Anyone can suffer with body dissatisfaction. Over the past 10 years, there has been a wealth of research and recommendations on how to tackle negative body image but government action in this area is limited – we need to see urgent action.
"The use of BMI as a measure of healthy weight has become a kind of proxy or justification for weight shaming. This has to stop.
"We are particularly alarmed by the rise in eating disorders and concerned that the obesity strategy and data collection of obesity levels in kids make things worse by failing to promote healthy behaviours. The government must ensure its policies are not contributing to body image pressures."
Ms Nokes, the Conservative MP for Romsey and Southampton North, noted that advertising and social media can trigger poor body image if users are inundated by "ads which lack diverse representation".
"It is paramount that people are protected from viewing consistently pressuring content online and that companies advertise their products responsibly," she added.
The report comes after The Independent recently revealed demand for leading eating disorder charity Beat has tripled during the pandemic with the service experiencing record levels of people coming forward to seek help.
Overall helpline demand soared by 173 per cent in around a year –rising from 4,277 contacts in February 2020 to 11,686 contacts in January this year.
Jess Griffiths, the charity's clinical head, previously told The Independent eating disorders "tend to come from feeling out of control" and people are "feeling more out of control than ever" during the public health crisis. The psychotherapist, who has specialised in eating disorders for 16 years, also noted there is increased focus on food and fitness during the pandemic.
Colleague Tom Quinn agreed with the Women and Equalities Committee's recommendations on eating disorders and says the past year has been "particularly difficult" for people with eating disorders.
He added: "We believe further measures urgently need to be taken to protect those at risk. We welcome the committee's call for an urgent review into eating disorder rates and to ensure that there is sufficient support available for those affected.
"BMI should never be used as the sole factor in diagnosing eating disorders, or for determining who is 'unwell enough' to access treatment. This can lead to potentially dangerous delays and can drive people deeper into eating disorders in order to be taken seriously.
"The government's obesity strategy must be immediately reviewed, as it includes measures known to be dangerous to those unwell or vulnerable, such as listing calories on menus. We believe that none of the measures that poses risk should be implemented until this review has taken place."
He supported the committee's calls for "increased, ring-fenced funding" for research into eating disorders due to them being, "one of the most poorly understood mental illnesses".
The report recommends funding for research into eating disorders to be the same as the £9 per person for individuals suffering with their mental health after finding that only 96p is spent on studies into eating disorders for each person who has them.
The report argues the government's obesity strategy is "dangerous" for people with poor body image, adding that it can spark eating disorders in the very individuals it is intended to aid.
It suggests the National Child Measurement Programme which records the weights of primary schoolchildren was "likely to cause harm". MPs note body image anxieties affect children aged only five.
Doctored pictures of "unobtainable or unrepresentative" bodies damage mental health and lead to negative body image and MPs called for the government to "restrict and even ban" such photographs in advertising.
Register for free to continue reading
Registration is a free and easy way to support our truly independent journalism
By registering, you will also enjoy limited access to Premium articles, exclusive newsletters, commenting, and virtual events with our leading journalists
Already have an account? sign in
Register for free to continue reading
Registration is a free and easy way to support our truly independent journalism
By registering, you will also enjoy limited access to Premium articles, exclusive newsletters, commenting, and virtual events with our leading journalists
Already have an account? sign in
Join our new commenting forum
Join thought-provoking conversations, follow other Independent readers and see their replies