BNP campaigns against local mosque plans that 'do not exist'
Council says no planning applications have been launched in Lincolnshire district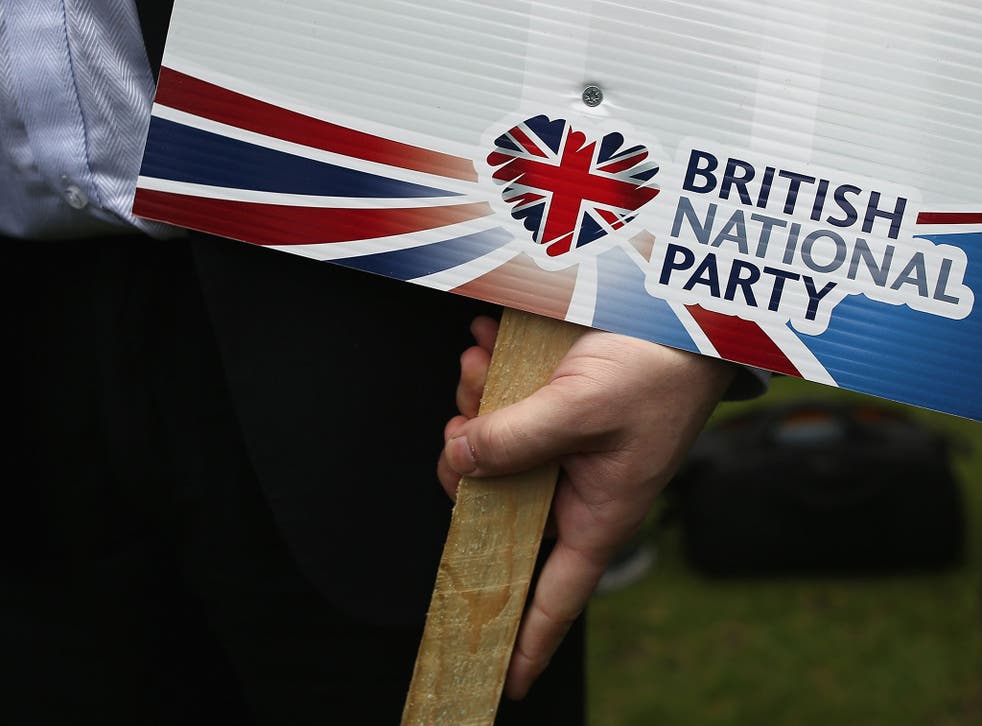 The British National Party (BNP) has launched a campaign against supposed plans for a mosque that local authorities say do not exist.
The far-right group posted leaflets around the Lincolnshire town of Louth that claimed a building was being converted into a Muslim prayer site.
"This autumn, the BNP are launching a campaign to stop a proposed mosque going ahead in Louth," it claimed. "Career politicians in Louth will give in to demands because they put the interests of Muslims first."
But East Lindsey District Council told The Independent "no application has been received" for a mosque in the area.
Undeterred, the BNP suggested the "frantic attempt" to deny its claims were part of a Labour-led conspiracy.
"Our campaign involves asking local residents to gauge the level of support against a new mosque in Louth at this time because once planning permission is granted, it's too late," a spokesperson said.
The far-right group's Lincolnshire branch has distributed several rounds of leaflets in Louth, with one last year calling for all foreign aid to be stopped until potholes are filled in.
UK news in pictures

Show all 50
The BNP was formed in 1982 by members of the National Front and was formerly headed by Nick Griffin, who was convicted of inciting racial hatred before being expelled by his party for allegedly trying to "destabilise" it and "harassing" members.
Heavy electoral losses and the rise of new far-right groups like Britain First and banned neo-Nazi terrorists National Action have left the BNP struggling to compete.
Leaders have attempted to shift its rhetoric from overt antisemitism and racism to Islamophobia, immigration, Brexit and grooming gangs in a scramble to retain support.
During its heyday, the party had more than 50 seats in local government, one in the London assembly and Mr Griffin as one of two MEPs.
But it now has just one remaining councillor, who sits on Pendle Borough Council in Lancashire and briefly quit the party last year.
The English Defence League has also been struggling for numbers, with a recent march in Essex abandoned after just six supporters turned up.
At the same time, there have been rising warnings over radicalisation after Home Office figures revealed that almost a third of people flagged to the Channel counter-extremism programme were far-right extremists.
Join our new commenting forum
Join thought-provoking conversations, follow other Independent readers and see their replies