Surveillance state? More than half of councils give body cameras to staff
Pensioner Sue Peckitt fined £80 after camera caught her pouring coffee down drain
Peter Walker
Tuesday 28 February 2017 01:02 Comments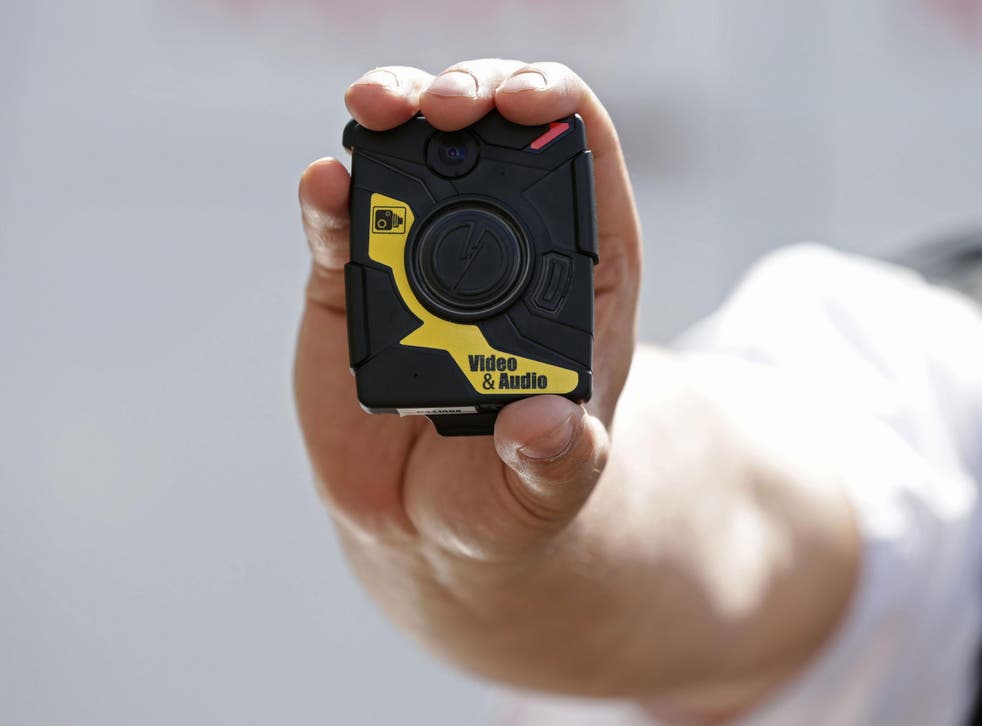 More than half of UK councils have given body-worn cameras to their officials to snoop on minor offences such as littering, bad parking and dog-fouling.
Two-thirds of the local authorities have also failed to conduct a privacy impact assessment before taking the controversial measure, according to research by Big Brother Watch.
The civil liberties campaign group, which revealed its findings in a new report, claimed the "widespread filming" was not "proportionate" to the often trivial offences committed.
Big Brother Watch (BBW) chief executive Renate Samson said: "Despite repeated warnings about misuse of surveillance powers we have found that once again councils are choosing to use powerful law enforcement tools with little consideration of privacy.
"Using body worn cameras to protect people's safety is one thing, but widespread filming of people's behaviour in order to issue fines is simply not proportionate."
The report found 227 local authorities (54 per cent) were at least trialling the cameras, 3,760 cameras had been purchased and 150 local authorities (66 per cent) did not know if they had completed a privacy impact assessment.
BBW claims these assessments reassure the public their privacy is being taken into account.
Twenty-one per cent of councils were keeping footage for longer than 31 days, which is the limit recommended for police forces.
Driver taught a lesson for parking in disabled bay
Newham council, in east London, has spent more than any other local authority, at £100,640, while neighbouring Tower Hamlets, in second place, has spent £91,000.
Newham keeps footage for 60 days and for longer if the film is deemed "evidential", for comment.
The highest spending outside London was in Cardiff, in third place, Renfrewshire, in sixth place, and Colchester, Chelmsford and Newcastle Upon Tyne in eighth, ninth and tenth position respectively.
The watchdog group sent its Freedom of Information requests out in August 2016 and received responses from 98 per cent of local authorities.
UK news in pictures

Show all 50
Body-worn cameras have proven effective when used by police. The Rialto experiment in California saw use of force by officers drop by 59 per cent when they wore cameras, and complaints about officers falling by 87 per cent.
But BBW said it was "overzealous" to be using the cameras to catch "potential perpetrators" of minor offences.
Pensioner Sue Peckitt was fined £80 after a camera caught her pouring coffee down the drain in London.
"No one would argue that this type of behaviour shouldn't be punished," added BBW research director Daniel Nesbitt.
"But using intrusive surveillance tools in response to minor incidents such as littering is simply over the top.
"Councils have a poor track record when it comes to using heavy handed surveillance tactics.
"Every time a new technology, such as a body worn camera, is used councils have to be able to justify why it has been deployed and show that it is the only viable option."
The Independent has contacted the Department for Communities and Local Government for comment.
A Newham council spokesman said: "Newham council takes environmental crime and anti-social behaviour extremely seriously, but it cannot be tackled without effective enforcement activity. Our residents have told us their top priority is to live in a clean and safe environment and that's why we employ more enforcement staff than any other borough
"In what is a challenging inner city environment, the safety of those staff is of paramount concern, and cameras are an important means to ensure that safety.
"Cameras have also proved vital in delivering successful enforcement outcomes. By employing cameras to collect evidence, Newham has achieved an impressive 70 per cent collection rate on Fixed Penalty Notices (FPNs).
"The recorded evidence has also been used to achieve successful outcomes in court, for example since April last year, our fly-tipping task force has achieved a 100 per cent conviction rate in cases put before magistrates."
Register for free to continue reading
Registration is a free and easy way to support our truly independent journalism
By registering, you will also enjoy limited access to Premium articles, exclusive newsletters, commenting, and virtual events with our leading journalists
Already have an account? sign in
Join our new commenting forum
Join thought-provoking conversations, follow other Independent readers and see their replies