Border police storm genuine wedding, which they suspected was a sham
Couple were separated and questioned for half an hour before ceremony resumed
Tomas Jivanda
Friday 08 November 2013 13:37 Comments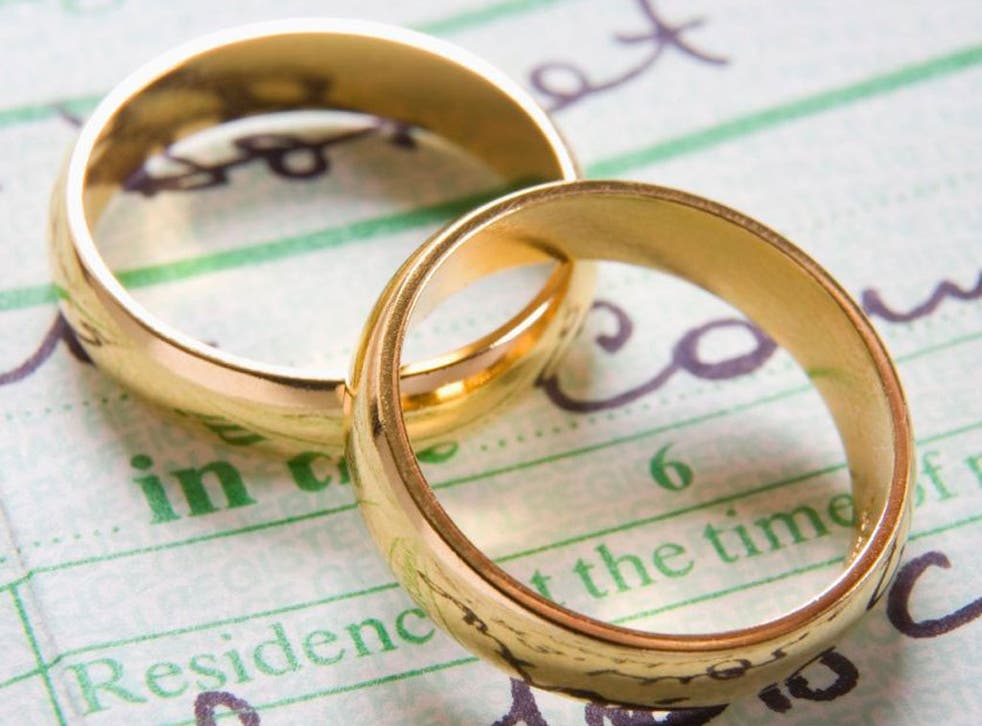 UK border police stormed and halted a wedding in London before realising the suspected sham ceremony was genuine.
Italian groom Massimo Ciabattini and his Chinese bride Miao Guo were taking their vows in Camden Town Hall on Thursday when four police officers in flak jackets burst into the room.
Halting the ceremony, officers separated the couple and questioned them for half an hour about the marriage.
The bridesmaids were also questioned before the Home Office Immigration Enforcement staff realised that they had made a mistake.
The registrar had contacted the agency because the bride's visa was expiring in six weeks and the pair, who met working for Harrods in Knightsbridge, had difficulty spelling each other's surnames.
Border police had been so sure the marriage was a sham, that they had even invited a journalist from the Camden New Journal along to report on the raid.
But a Home Office employee later told the reporter: "It is either the best sham wedding I have ever seen or it is real".
Following the interruption the wedding continued.
A spokesman from Camden Council said: "We are legally obliged to report any suspected sham marriages or civil partnerships to the Home Office, based on the criteria outlined in the Immigration and Asylum Act of 1999. It is then for the Home Office to decide how to progress and whether to take action."
A Home Office spokesman said: "Where suspicions are raised that a marriage may not be genuine we will investigate. On this occasion no action was taken."
Register for free to continue reading
Registration is a free and easy way to support our truly independent journalism
By registering, you will also enjoy limited access to Premium articles, exclusive newsletters, commenting, and virtual events with our leading journalists
Already have an account? sign in
Join our new commenting forum
Join thought-provoking conversations, follow other Independent readers and see their replies