Bournville: Trying to get a drink in the village where alcohol has been banned for 120 years
As I discovered on a night-time sortie to Bournville, it is already possible to get a cheeky pint – as long as you know where to look
Dean Kirby
Friday 02 October 2015 18:23 Comments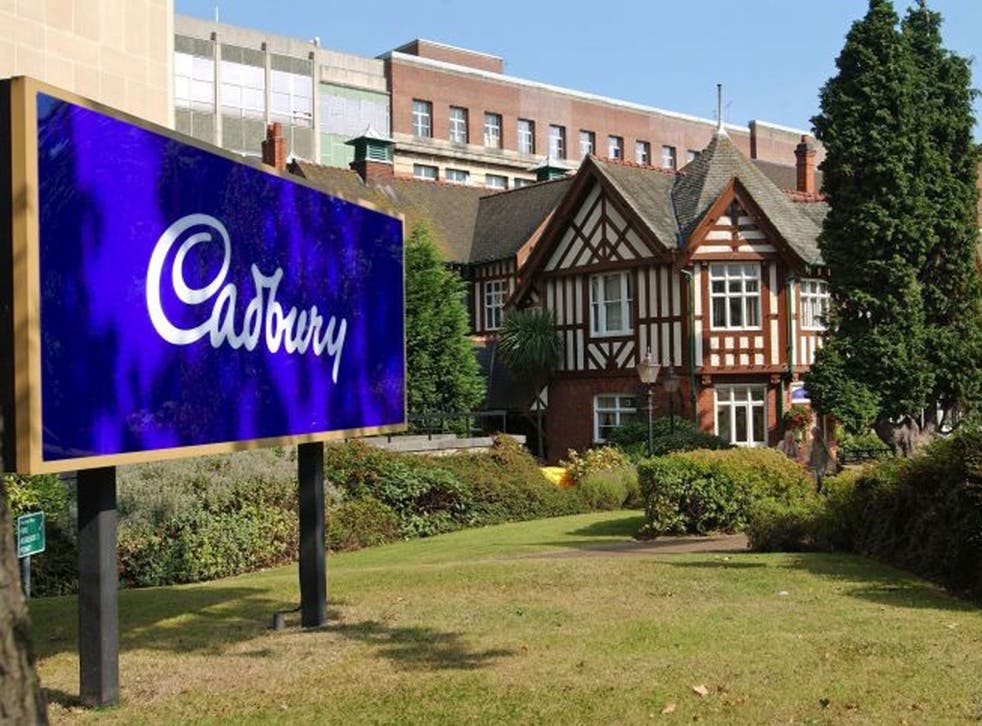 "How did you get in here?" I'm standing at the brightly lit bar of a village hotel and the barmaid doesn't seem too impressed. "Through the front door," I reply.
"I can't serve you. I'm sorry, you'll have to leave."
As I head woefully back out, I realise that this is the first time I have been refused a drink in the 20-odd years since I made a foolhardy foray into an off-licence aged 17.
But this is Bournville. And Bournville is different – it has had a booze ban, at least for general members of the public, for 120 years.
The chocolate-box village in Birmingham, with its mock-Tudor houses and leafy lanes, was built by the Victorian cocoa factory owners George and Richard Cadbury to house workers in a level of comfort considered revolutionary for the industrial age. Crucially, because of the founders' Quaker faith, it was decreed that Bournville should be a "dry village" where the sale of alcohol would be forbidden.
The area's archaic drinking rules were thrown into the spotlight this week when it emerged, amid a storm of protest, that a shop just beyond the estate boundary had finally been granted a licence to sell drinks.
As I discovered on a night-time sortie to Bournville, it is already possible to get a cheeky pint – as long as you know where to look. For an ordinary punter, however, this is not the Old Farm Hotel, the family-run establishment that stands on a tree-lined corner in the heart of the village which is my first port of call.
Inside Cadbury: Kind hearts and chocolates

Show all 3
Rubbing my hands in anticipation after passing a sign emblazoned with the word "licensed", I am confronted by a locked door and a security keypad.
I am pondering how Cadbury's Milk Tray Man might access this impregnable fortress when someone suddenly opens the door from the inside. "I'm just going to the bar," I exclaim with false bravado, and step across the threshold.
But inside the hotel's inner sanctum, with its ice-cold Guinness and neat rows of spirit optics, I am quickly rumbled by the aforementioned barmaid, who stops pouring my half-pint of bitter mid-flow and politely tells me that I will have to go.
Strict licensing laws, it seems, mean the Old Farm is sadly only able to serve drinks to hotel residents and customers having a meal in the restaurant. It is still only 9pm, but I am quickly running out of options on my quest to get a drink in Bournville. Around the corner in Bournville Lane, there is one glimmer of hope in the shape of the Cadbury Club, a sports and social club for Cadbury employees which first opened its doors more than 30 years ago.
I walk past yellow signs saying CCTV cameras are in operation, into a huge bar where I'm stunned to find a group of drinkers watching football on TV. But unfortunately this friendly bar is for members only and even a sign advertising a raffle for a gallon of beer is not for me.
"There are no pubs in Bournville. You can only get a drink here and another place up the road," former Cadbury worker Michael Goral tells me as he sits at the bar.
"It's based on antiquated rules, but it's stupid really. There are some people who want to stick with the old ways, but you have to move with the times."
Cadbury was taken over by another company in 2010 and it seems that times may be slowing changing in Bournville, although some insist it will always stay the same.
When Kamal Sharma, the owner of Mary Vale News, earned his licence to sell alcohol earlier this week, local councillor Rob Sealey said the decision was a "devastating blow to residents".
Peter Roach, the chief executive of the Bournville Village Trust, also pointed out that it was George Cadbury's wish that there should be no off-licences or pubs on the Bournville estate, and added: "The fact remains, here in 2015, that there are still no such establishments here."
But with last orders quickly approaching, I have one final stop to make – the Bournville Working Men's Club, which stands a few doors away from Mr Sharma's shop.
Inside the bar, which is surprisingly busy for a weekday night, I explain my plight to a friendly customer, who offers to buy me a pint.
Jim Byrne, 58, who lives in Bournville, says: "The laws are the same across the British isles and why should here be different to anywhere else?
"The Cadburys were good for this area. They brought up standards and people still want to live here because it's such a good area, but the Cadbury's are long gone now."
Register for free to continue reading
Registration is a free and easy way to support our truly independent journalism
By registering, you will also enjoy limited access to Premium articles, exclusive newsletters, commenting, and virtual events with our leading journalists
Already have an account? sign in
Join our new commenting forum
Join thought-provoking conversations, follow other Independent readers and see their replies