Brexit letter threatens to leave epileptic children without access to life-saving medicine
Medical cannabis prescriptions can help reduce seizures in youngsters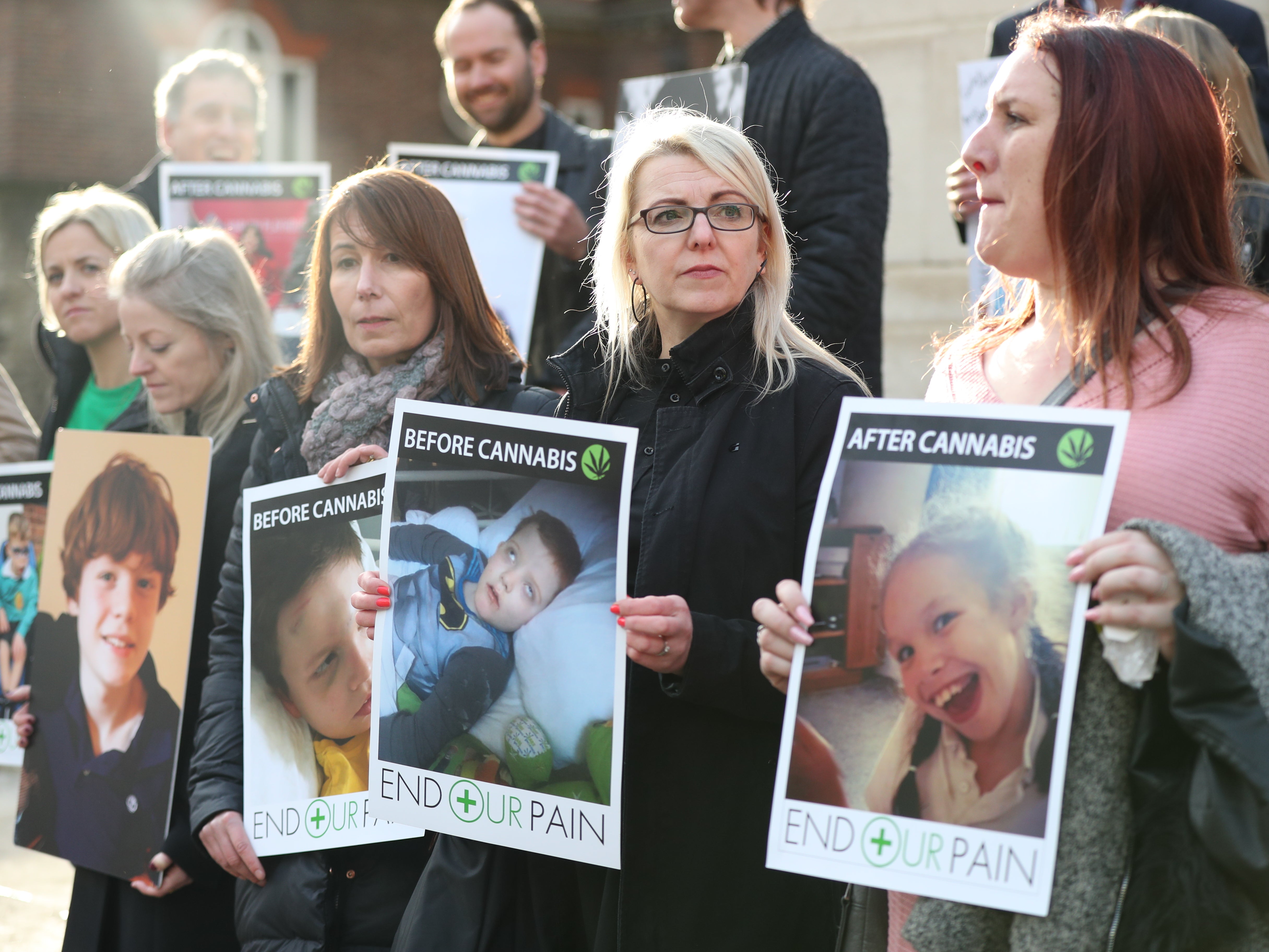 Children with severe epilepsy are at risk of losing access to potentially life-saving medical cannabis at the end of the Brexit transition period on 31 December 2020.
Campaigners say that some 40 severely epileptic children and their families may no longer be able to obtain medication they are "completely reliant on" after the Department of Health and Social Care (DHSC) told UK importers, clinics and several patient groups that UK prescriptions cannot be lawfully dispensed in the EU starting 1 January 2021.
This means that the current supply of medical cannabis products from the Netherlands used by the children will be terminated.
Campaigners say the type of medical cannabis used to treat epileptic children has reduced the number of life-threatening seizures and significantly improved their quality of life in recent years.
In the letter, sent on 15 December and seen by The Independent, the DHSC advised importers to liaise with pharmacies, clinics and prescribers to advise users on alternative products, because "dispensing finished cannabis oil (Bedrocan products) in the Netherlands against prescriptions from UK prescribers is no longer an option from 1 January 2021".
But campaigners say it's difficult for families to find alternative sources or products.
"Medical cannabis is not one single product," a spokesperson for the End Our Pain campaign told The Independent. "Families have tried different products and found what works for their child. Now that supply is being threatened."
He said families made pleas to the prime minister, the health secretary and the NHS for urgent assistance.
"The termination of medical cannabis supply from the Netherlands to the UK is a matter of life and death for these children," the spokesperson said. "It's imperative that the government act now to help reach a solution and help these families …  This letter, sent so close to the transition deadline, has left us scrambling to find a solution based on very limited information."
A Department of Health and Social Care spokesperson said: "We sympathise with patients dealing with challenging conditions and there is a range of alternative cannabis-based medicines available to UK patients.
"The decision on what treatments to prescribe to patients is rightly one for clinicians to make, on a case-by case basis and dependent on the specific needs of the individual.
"If patients have any concerns, they should discuss them with their doctor."
Doctors have been legally allowed to prescribe cannabis-derived medicines to some patients since 2018, following a campaign by families, including the parents of Alfie Dingley, who had up to 150 seizures per week before receiving the treatment. 
But for some time, campaigners have said NHS doctors remained reluctant to prescribe medical cannabis, and they believe that only three children have been granted an NHS prescription since 2018.
They said the other families were "systematically denied NHS prescriptions", leaving them to pay up to £2,000 per month to secure Dutch medical cannabis privately, and relying on fundraising.
The decision to prescribe medicinal cannabis is a clinical decision made by specialist hospital doctors with patients and their families.
In March 2019, the health secretary commissioned a review of NHS systems and processes to address any barriers to clinical prescriptions of medical cannabis products. 
Families said receiving the letter left them scared that their children could be left without the products that work for them.
"We are so scared, after being in hospital over new year two years ago with our son, after other medication failed to help. He had up to 300 seizures a day," said Joanne Griffiths, mother of 11-year-old Ben. "We can't go back to that nightmare.
"It's been over two years of rejection after rejection to access the only medication that works for our children, and now we are faced with the threat of not being able to access the medication even privately, with only 13 days notice.
"I urge the UK government to not only fund this medication but to work with the Dutch government to find an urgent solution."
Hannah Deacon, the mother of Alfie Dingley, who featured in the campaigns that led to the law change in November 2018, said: "This truly is the worst Christmas present I and the other families affected could ever possibly receive."
While she said that she had an NHS prescription for her son, she said she was afraid it wouldn't be honoured because of the DHSC letter.
"The letter, which we received just weeks before 1 January, only adds insult to injury for these families, who are already faced with the daily struggle of attempting to find the money to privately fund private prescriptions for their child's epilepsy," she said.
"We are all now faced with the grave possibility that our children will not be able to access the form of medical cannabis that works in the new year."
Ms Deacon called on the UK and Dutch governments to find a long-term solution and said the problem was not about Brexit.
"It's about children's lives being at stake. I urge Boris Johnson to step in, work with the Dutch government and help us."
Join our commenting forum
Join thought-provoking conversations, follow other Independent readers and see their replies