Government urged to end deadlock over medical cannabis prescriptions for severely epileptic children
Families left struggling to afford private medicines as access on NHS 'totally blocked'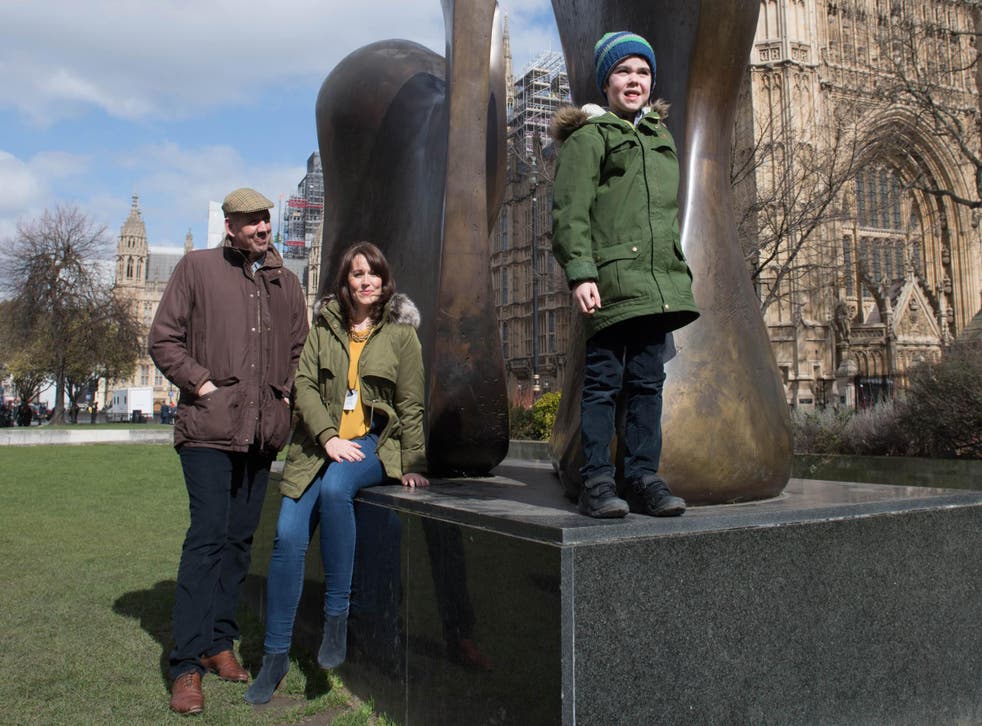 The government is being urged to break the deadlock preventing severely epileptic children from accessing medical cannabis on the NHS.
Doctors have been legally allowed to prescribe cannabis-derived medicines to some patients since 2018, following a campaign by families, including the parents of Alfie Dingley, who had up to 150 seizures per week prior to receiving the treatment.
But 18 months on, the 8-year-old remains one of just two children prescribed medical cannabis oil on the NHS, with other families forced to resort to fundraising to pay for the medicine privately.
Campaigners say NHS doctors are reluctant to prescribe medicinal cannabis, citing lack of guidance and funding issues, leaving parents struggling to pay costs of up to £2,000 a month. These financial pressures have been compounded by the coronavirus crisis.
Hannah Deacon, Alfie's mother, described the failure to offer wider access to NHS treatment as "a national disgrace" and said many families were "at their wits end".
In a letter to home secretary Priti Patel, she said: "For vulnerable families and their suffering children, this optimism has now been replaced by abject despondency.
"To the best of my knowledge access to medical cannabis on the NHS is totally blocked, forcing families to fund raise to pay thousands of pounds a month for a medicine that is legal here.
"It also means that the health of patients is under threat. Covid-19 has merely exacerbated these health and economic inequalities."
Ms Deacon told The Independent that the government and the NHS were "failing to take responsibility for the failing of this policy" and said ministers were too afraid to confront ignorance around the use of cannabis.
"It's a well intentioned policy that has gone spectacularly wrong," she said.
"Lack of decisions around this policy are putting children and their families in very serious situations. Even more so with the arrival of coronavirus, which has caused a huge amount of problems for these families as well."
Ms Deacon, from Kenilworth, Warwickshire, said her son's life had been transformed by the treatment, which also saved the NHS money as he was no longer being regularly hospitalised after seizures.
She called for the NHS to foot the bill for patients to be treated in private clinics, or risk a "two-tier system where people who can afford it can pay for it and people that cannot, can't".
Alex Norris, the shadow public health minister, told The Independent: "I welcomed it when the government accepted the therapeutic use of cannabis but it's not right that getting close to two years later, many patients report that they are still unable to obtain a prescription on the NHS and families are having to pay thousands of pounds a month to private healthcare providers for treatment.
"This creates an unjust two-tier system where those who can pay get access to vital medication and those who cannot pay go without."
UK news in pictures

Show all 50
Tory MP Sir Mike Penning, co-chair of the All Party Parliamentary Group (APPG) on Access to Medical Cannabis Under Prescription, questioned why severely ill children were being left to suffer large seizures when there was a treatment available.
"Everyone knows Matt Hancock has a lot on but this situation has been dragging on since long before Covid," he said.
A Department of Health and Social Care spokesperson said: "We sympathise with those patients dealing so courageously with challenging conditions.
"Since the law changed, two cannabis-based medicines have been made available for prescribing on the NHS for patients with multiple sclerosis or hard to treat epilepsies, where clinically appropriate. This follows clear demonstrated evidence of their safety, clinical and cost effectiveness. We have also changed how we regulate imports to improve supply and reduce costs.
"However, more evidence is needed to routinely prescribe and fund other treatments on the NHS. We continue to work with the health system, industry and researchers to improve the evidence base and identify what more we can do to minimise the cost of these medicines for patients, NHS or private."
Register for free to continue reading
Registration is a free and easy way to support our truly independent journalism
By registering, you will also enjoy limited access to Premium articles, exclusive newsletters, commenting, and virtual events with our leading journalists
Already have an account? sign in
Register for free to continue reading
Registration is a free and easy way to support our truly independent journalism
By registering, you will also enjoy limited access to Premium articles, exclusive newsletters, commenting, and virtual events with our leading journalists
Already have an account? sign in
Join our new commenting forum
Join thought-provoking conversations, follow other Independent readers and see their replies