Cheese maker upset at £180 post-Brexit Stilton export cost to EU
Each parcel, pallet or container of Stilton requires a certificate costing £180 per destination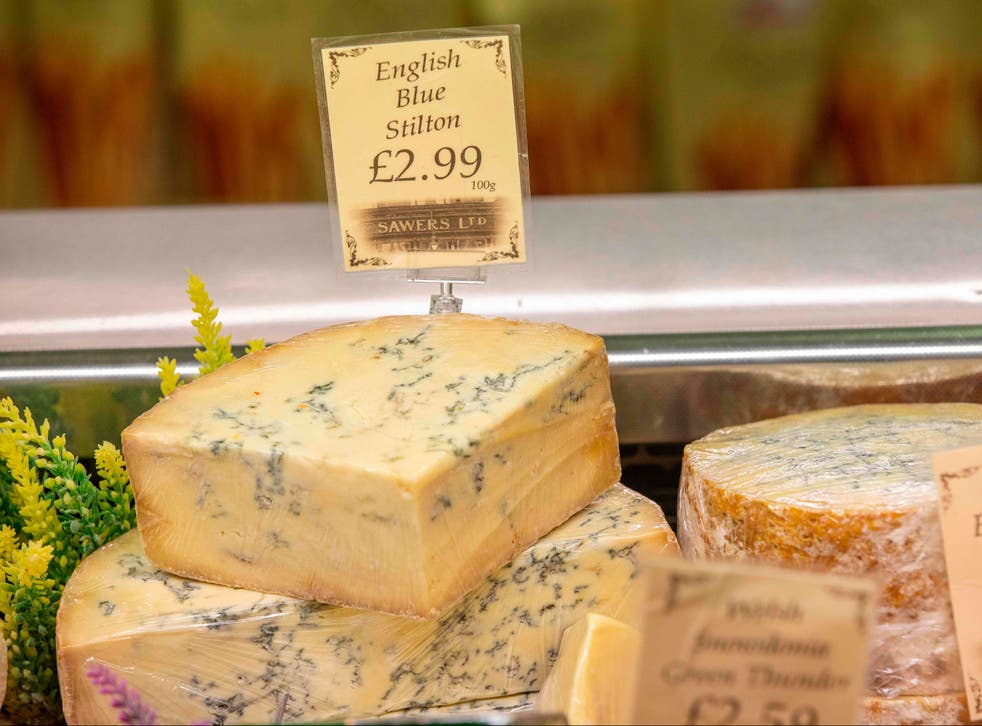 One of the few dairies allowed to make Stilton said it has lost 20% of its online turnover 'overnight' due to Brexit.
Hartington Creamery at Pikehall, Derbyshire, has said that the paperwork needed to send orders to the European Union was too expensive to make business with the EU viable.
Simon Spurrell, the director of Hartington Creamery, said each parcel, pallet or container of Stilton required a veterinary surgeon certificate costing £180 per destination while each order costs only £30, which he said meant there was "absolutely no way" the dairy could continue with their online sales to the EU.
Mr Spurrell said the costly paperwork, which he first came across in January after having 60 parcels returned from the EU with "no explanation," would stifle his profits. 
"About 20% of our overall online turnover was with the EU," he said. "We've had that completely and utterly wiped off overnight."
He called the situation "very upsetting" and said it came as a "total surprise". 
The cheese has Protected Designation of Origin status and by law, blue Stilton can only be produced in Nottinghamshire, Derbyshire and Leicestershire.
Mr Spurrell has said, however, that sales have "surged" in the US and Canada, but shipping costs to these countries were "expensive". 
A trade deal agreed just before Christmas also saw the dairy get its first Canadian shipment.
A spokesperson from the Department for Environment Food & Rural Affairs (Defra) said: "We continue to work closely with traders and there is extensive advice available to support businesses as they adjust to the new arrangements.
"It is vital that traders ensure their exports have the correct paperwork to comply with new animal and animal product checks when they cross the EU border."
Mr Spurrell is now looking at future models for his international business, with options either being to create a distribution warehouse in the EU, or to focus on the US market.
The expensive certificates have also affected Mr Spurrell's ability to sell barrels of cheese - traditionally known as truckles - directly to consumers in the EU. 
Spurrell said his company sold £180,000 worth of truckles to countries across Europe last year and had forecasted a 40% rise in sales this year due to investment in multi-lingual websites. 
Join our new commenting forum
Join thought-provoking conversations, follow other Independent readers and see their replies