Drop in EU nationals after Brexit could cause loss of nearly 120,000 jobs in London, study shows
Research prompts warnings 'transactional' attitude of Home Office to European citizens could 'backfire'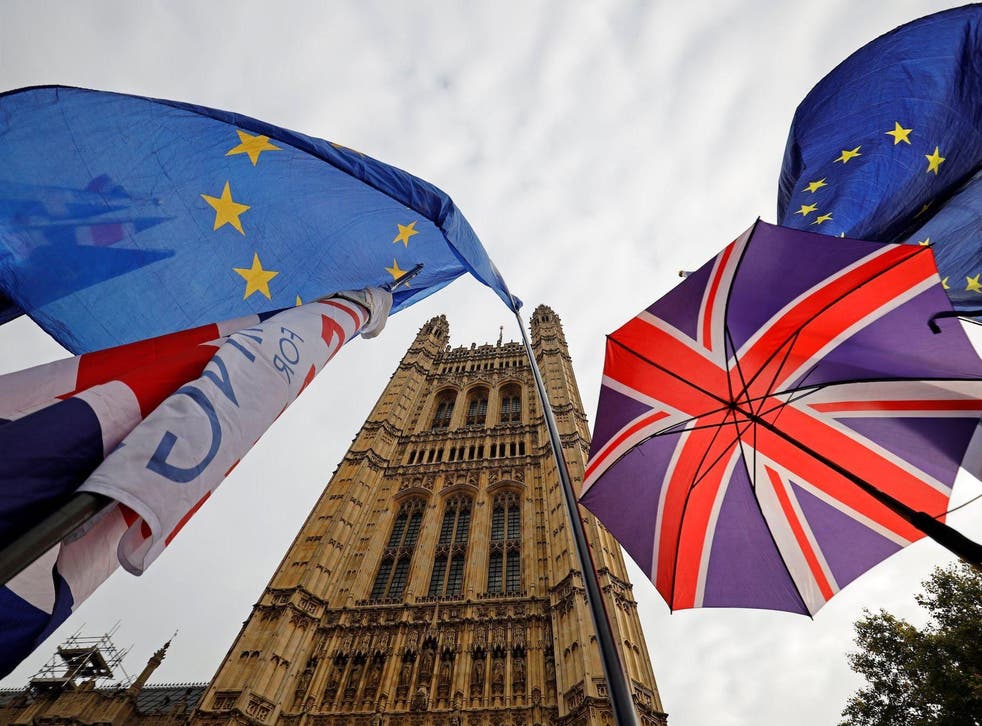 A decline in EU nationals living in the UK after Brexit could lead to the loss of nearly 120,000 jobs in London, a new study has found, prompting warnings the "restrictive and transactional" attitude of the Home Office to European citizens could "backfire".
Research by academics at the University of Sheffield and the University of Cambridge shows a rise in the number of EU migrants in London has led to an increase in overall employment – contradicting concerns migrants take jobs from British workers.
It said the increase had come about due to factors such as migrants spending their earnings in the local economy, setting up new businesses, contributing to innovation, filling jobs UK workers are unable or reluctant to accept and helping to build overseas trade links.
The study shows if there were a 1 per cent fall in the number of Europeans in each London ward after Brexit, it would lead to around 117,410 job losses across the capital, while a 1 per cent increase in the number of European residents would cause the level of employment in London to rise by 0.28 per cent.
Based on this model, which involved creating a unique dataset and applying a new statistical procedure to produce the first reliable local estimates, the experts found EU migrants generate more jobs than they take over the long run.
Brexit timeline: How did we get here?

Show all 20
This means there would be significant job losses if EU nationals leave London after Brexit, with around 500 jobs cut in the financial district of Canary Wharf and more than 200 of the city's 760 wards losing at least 130 jobs, according to the research.
Maike Bohn, co-founder of the3million, said the findings "confirmed that the perception of EU immigrants as a drain on UK resources is a populist lie to appeal to certain voters" and urged the government to start treating them as "real human beings".
She added: "The new, restrictive and very transactional attitude of the UK government to EU citizens will backfire. Those already living in the UK resent being seen purely as an economic commodity and EU citizens considering coming to the UK will think twice as it will be much harder for them in future to bring families and to integrate properly."
Gwilym Pryce, professor of urban economics and social statistics at the University of Sheffield, who led the study, said it was "striking" to see the positive impact EU citizens had on employment levels in London, but added that it was possible the local impacts "vary considerably" around the country.
He suggested this may raise the question of whether there was a political imperative for regions that had gained from immigration to "compensate" areas that have lost out.
It comes after the independent Migration Advisory Committee (MAC) rejected Boris Johnson's high-profile pledge to adopt an Australian-style system, calling it "a soundbite" and saying it risked repeating past "mistakes".
The report said such a system – based on factors such as age, qualifications and previous study in the UK – would cut economic growth while delivering "very small increases" in GDP per head and productivity.
Instead, it called for a minimum salary threshold for most workers offered a job – a system Mr Johnson sought to scrap – but set at £25,600 instead of the £30,000 proposed under Theresa May's premiership.
A spokesperson for the Home Office said: "The EU Settlement Scheme is making it free and straightforward for EU citizens to stay. In London, latest published figures up to 30 September 2019 show over 668,000 applications had been received from applicants in London.
"We will deliver on the people's priorities by introducing a points-based immigration system from 2021 to attract the brightest and best talent from around the world, while reducing low-skilled migration and bringing overall numbers down.
Join our new commenting forum
Join thought-provoking conversations, follow other Independent readers and see their replies