Brexit: EU nationals seeking British citizenship more than triples in past year, new figures show
Applications from France, Germany and Italy rises to 4,790 - the highest such figure in seven years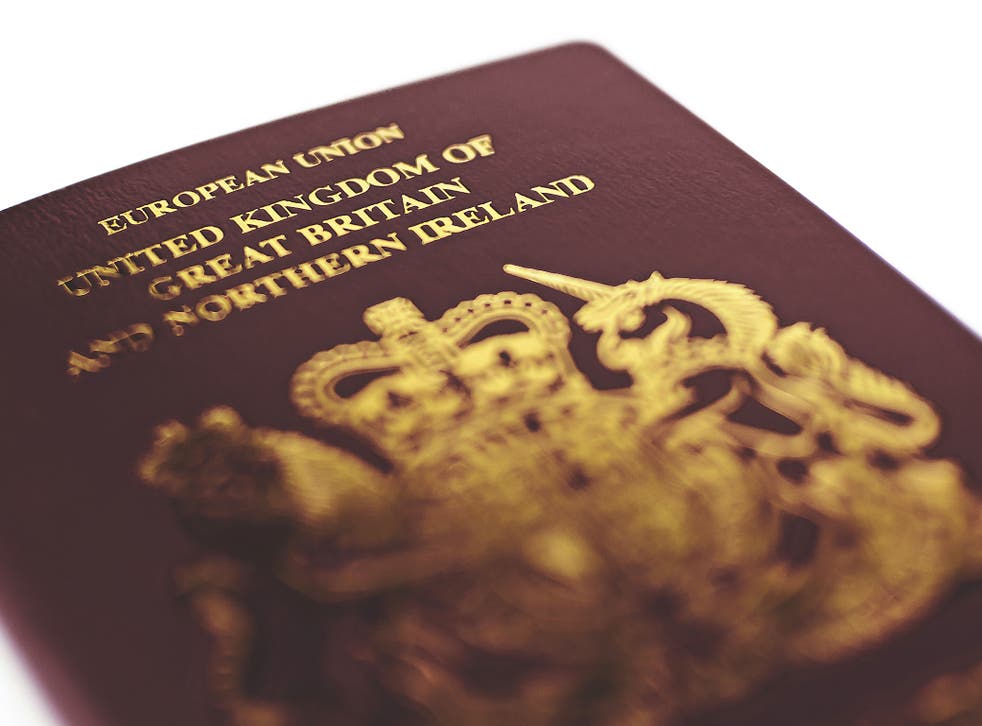 The number of European Union (EU) nationals seeking British citizenship has more than tripled during the past year, in a huge surge since the Brexit vote.
In the first quarter of 2017, 9,400 EU applicants sought UK citizenship – three times as many as in the same period as last year, according to The Times.
Applications from the founding EU states France, Germany and Italy more than quadrupled to 4,790 — the highest such figure in at least seven years.
The number of applications from French nationals quadrupled from 208 to 848 between the first quarter of 2016 to the same period this year.
Those from German nationals rose from 163 to 832. Applicants from Italy meanwhile, increased from 180 to 1,062, while Spanish applications rose from 124 to 463. Polish applications rose from 728 to 1,937.
Stephanie Ben-arros, a French national married to a British man who has been living in the UK for 17 years, told The Independent that after the Brexit vote she decided to apply for Permanent Residency (PR), which would enable her to get UK citizenship.
Britain's decision to leave the EU had put "extra pressure" on her to be able to "prove" her rights to live in the country, Ms Ben-arros said.
UK news in pictures

Show all 50
"What if somebody knocks on my door and says I need a visa to stay in England. I felt like I was not as free to travel as I used to be, as free to stay in this country without being able to prove that I can stay and that I'm working here," she added.
"The HR of the company I used to work for actually asked me the day after Brexit whether I'd need a visa now. I felt betrayed from the moment it happened. I've always loved England, and I've worked very hard while I've been here. Now I feel in the middle of two countries."
Alex Cadier, a 24-year-old journalist from France who now lives in London, said he had wanted to apply for UK citizenship at some point, but felt an "urgency" to do so after the Brexit vote.
He told The Independent: "I wanted to apply for nationality before, but Brexit has made it feel urgent - I'd just like to know that I can live here without the burden of my immigration statues hanging over my head."
EU citizens can apply to become British if they can prove they have been resident in the UK for five years and pass exams that assess their ability to speak the English language and their familiarity with British history and customs.
Adult citizenship applicants must pay £1,282, plus a total of £200 to take the required tests and £80 to attend a citizenship ceremony, while registering an under-18 costs £973.
It comes as the latest figures showed a "statistically significant" drop of 84,000 in net migration to the UK, driven by a big increase in EU citizens leaving the country as well as a smaller fall in people coming to the country.
Applications for Irish passports among Britons has also surged, increasing by by 70 per cent in a year, with 70,000 issued in 2016 compared with a previous average of 50,000, according to Ireland's ambassador to the UK.
Register for free to continue reading
Registration is a free and easy way to support our truly independent journalism
By registering, you will also enjoy limited access to Premium articles, exclusive newsletters, commenting, and virtual events with our leading journalists
Already have an account? sign in
Register for free to continue reading
Registration is a free and easy way to support our truly independent journalism
By registering, you will also enjoy limited access to Premium articles, exclusive newsletters, commenting, and virtual events with our leading journalists
Already have an account? sign in
Join our new commenting forum
Join thought-provoking conversations, follow other Independent readers and see their replies