Brexit could erode employment rights for middle and low income earners, TUC warns
Separation from Single Market and EU regulatory framework could see UK lower employment standards to boost competitiveness, report finds
May Bulman Comments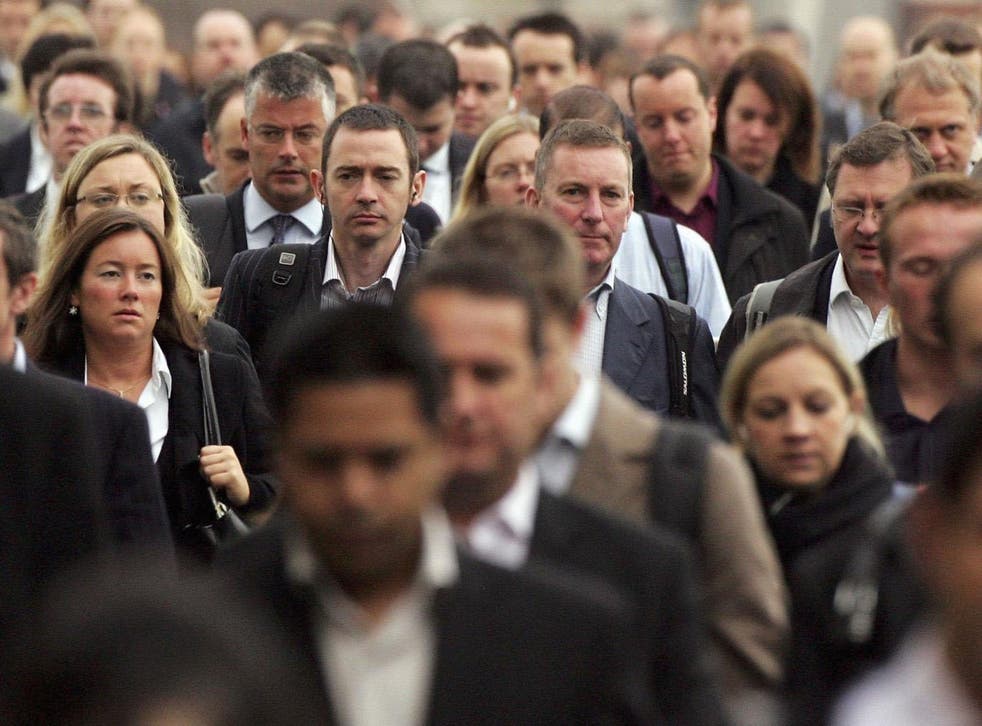 The employment rights of middle and low income workers in the UK and across Europe could be eroded after Brexit, a report has warned.
A study published today (Friday) by the Trade Union Congress (TUC) warns that working people in both the UK and the EU are at risk from a potential erosion of workplace rights amid a "race to the bottom", especially if Britain leaves the Single Market and the EU regulatory framework.
While such a scenario is likely to see better labour standards for well-paid, high-productivity jobs, which can attract foreign investment, low-paid workers could be hit if countries cut employment protections to increase competitiveness, the TUC warned.
The report, titled Could a bad Brexit deal reduce workers' rights across Europe?, was commissioned by the TUC from the Work Foundation, and reviews evidence on the relationship between labour standards and foreign direct investment (FDI), looking at a range of potential consequences for working people in Britain and the EU after Brexit.
It warns that if the outcome of Brexit negotiations is a separation from the Single Market and the EU regulatory framework, the UK is likely to find higher incentives to undercut EU countries by lowering employment standards.
"Such possible actions could leave the low-end sectors at a higher risk of rollbacks in employment standards. This implies that there is a possibility that employment standards on selected dimensions (i.e. in certain sectors and skills levels) may be decreased to ensure that the UK is competitive at the lower end," states the report.
Responding to the findings, TUC's general secretary Frances O'Grady warned that if strong protections for working people are not ensured as part of the EU deal, it could drive "damaging competition".
"If we don't put strong protections for working people at the heart of our deal with the EU, Britain could become a bargain basement economy and this will worry the EU too, as it could drive damaging competition that increases inequality," said Ms O'Grady.
"We've already seen the emergence of a low-skill, low-productivity economy that leaves many people trapped in dead-end jobs. Scrapping workplace protections, or gradually falling behind our European neighbours, would increase this trend."
Ms O'Grady urged that the next government ensures working people in the UK retain current rights such as paid holidays, and guarantee a "level playing field".
Concerns over risk to employment rights and protections as a result of Brexit have already been raised after Theresa May unveiled plans granting her ministers the ability to rewrite reams of British law without full scrutiny.
Politicians accused the Prime Minister of a sweeping "power grab" when she made the announcement in March, and raised fears that workers' rights, like paid holiday or laws limiting working hours, and consumer protections, could be trimmed in the process, though Tory ministers insisted they would be protected.
Following the announcement of a snap election last month, Labour's shadow Brexit Secretary Keir Starmer spelt out the Labour Party's plan to retain the "benefits of the Single Market and the Customs Union", which he said would be key to preventing job losses and economic malaise after leaving.
He said Labour would also scrap the Government's Great Repeal Bill and replace it with an EU Rights and Protections Bill that would "make sure that all EU-derived laws, including workplace laws, consumer rights and environmental protections, are fully protected without qualifications, limitations or sunset clauses" — although he did not outline how.
Liberty, one of the UK's leading civil liberties and human rights organisations, recently published a briefing paper on the white paper of the Great Repeal Bill, in which it outlined which areas of human rights and equalities protections are at risk when the UK leaves the EU, including workers' rights.
In pictures: European parliament Brexit discussions

Show all 12
In light of the TUC report, Rachel Robinson, director of policy for Liberty, said: "Today's report reinforces the importance of protecting workers' rights – not only during forthcoming negotiations, but also as we incorporate existing EU law protections under the 'Great Repeal Bill'.
"Our country voted to leave the EU, not to abandon our rights. Whoever leads the country after 8 June must urgently and formally commit to preserve all the rights we have now."
The TUC warned in February that British workers face "cut-rate, bottom-of-the-league protections" after Brexit, with more zero-hours contracts and fewer guarantees over holiday and equal pay.
Register for free to continue reading
Registration is a free and easy way to support our truly independent journalism
By registering, you will also enjoy limited access to Premium articles, exclusive newsletters, commenting, and virtual events with our leading journalists
Already have an account? sign in
Join our new commenting forum
Join thought-provoking conversations, follow other Independent readers and see their replies