Brexit: British workers 'facing explosion of zero-hours contracts and fewer rights'
More than three million people now work in insecure jobs - one in 10 employees in the UK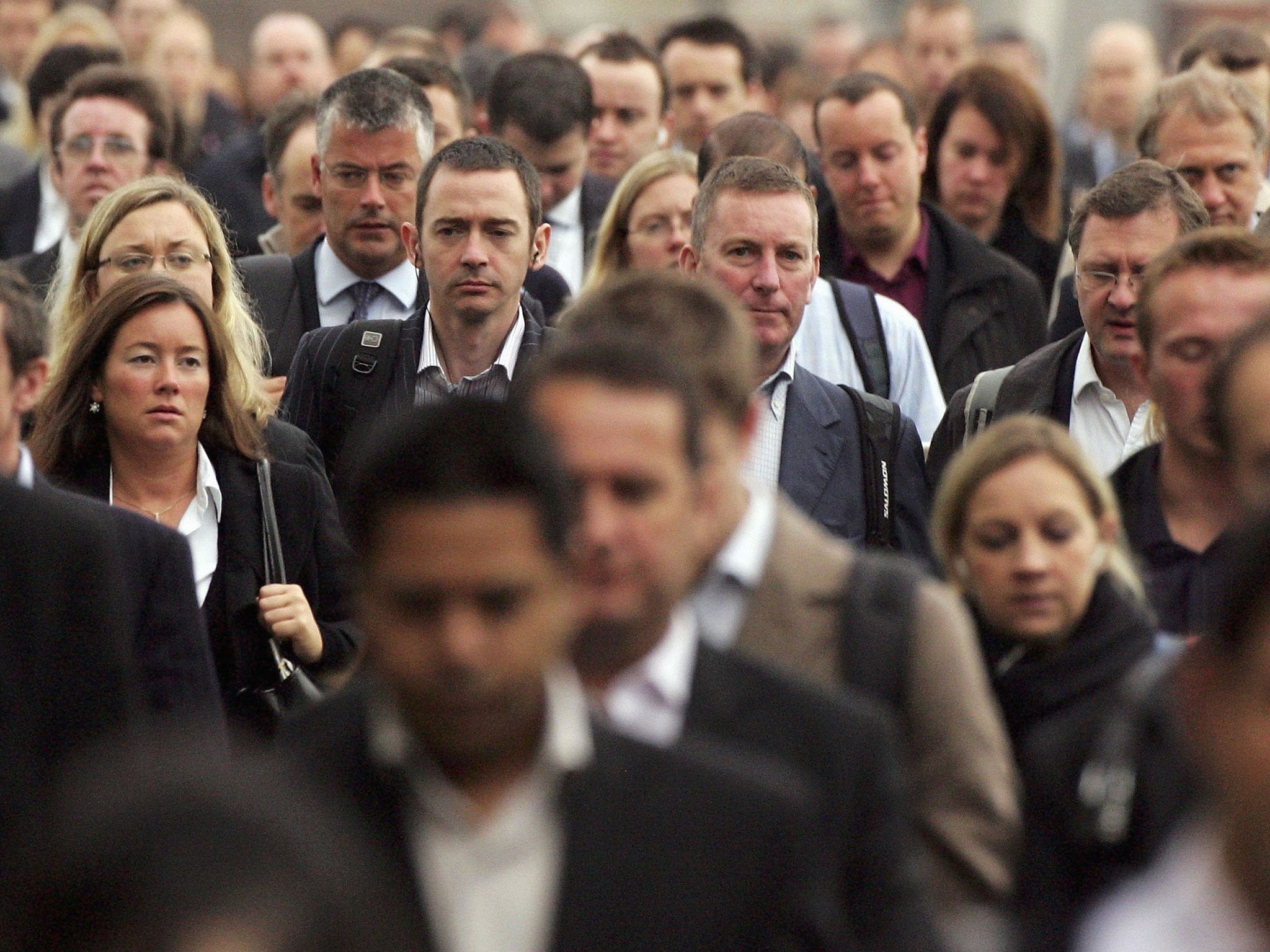 British workers face "cut-rate, bottom-of-the-league protections" after Brexit, with more zero-hours contracts and fewer guarantees over holiday and equal pay, the TUC has warned, as it publishes a damning report highlighting the soaring number of insecure jobs in the UK.
The number of workers without guaranteed hours or basic employment rights has risen by more than 660,000 in the past five years, the study found.
Labour said an "explosion" of insecure jobs was likely unless fundamental workers' rights were protected.
And the dire situation many employees now face is predicted to intensify once the Government drags the UK out of the EU.
TUC general secretary Frances O'Grady said insecure work had become "the new normal for far too many people" and the problem was "getting worse" as Theresa May pushes ahead with a hard Brexit.
"If the Government rushes to the bottom on employment rights after Brexit, we could see even more of these dodgy contracts," she told The Independent.
"People in Britain deserve better than cut-rate, bottom-of-the-league protections at work."
More than three million people now work in insecure jobs, representing one in 10 employees in the UK. That is up from 2.4 million in 2011.
TUC research showed the 27 per cent rise in insecure jobs was being driven by traditional industries, such as teachers, carers and the service sector.
It suggests those on lower salaries could be hit hardest by the shifting jobs market.
Tories jeer as Angus Robertson points out what Brexit will do to poor people
Those employed in newer, technology sectors, for example, were better insulated from the changes in employment conditions, the federation of trade unions found.
Shadow business minister Jack Dromey questioned Ms May's sincerity in protecting workers' rights.
"Under the Tories, Brexit risks making a bad situation worse," he said. "I simply do not believe assurances that Theresa May will protect workers' rights that are currently guaranteed by membership of the European Union.
"Labour will fight to make sure that the Tories do not use Brexit to rob British workers of their rights. Britain must not become an offshore island with British workers the poor relation to their European neighbours."
Labour backbencher Melanie Onn, who tabled a series of amendments to the Government's bill and introduced her own bill to safeguard workers' rights derived from EU legislation, said the Tories had a mandate to leave the EU but not to "downgrade the rights of workers".
"There is a great risk that without fundamental workers' rights, which come from the EU, we will see an explosion of temporary, insecure jobs and zero hour contracts," she told The Independent.
The TUC report reveals workers are increasingly faced with zero-hours contracts – where they have no guaranteed minimum income each month and the hours they work fluctuate – and fewer protections for casual, agency or temporary staff over 'benefits' such as sick pay.
Theresa May avoids directly answering four questions in a row on Brexit
Jobs in the arts and entertainment sector are most likely to face insecurity, a league table of industries shows, with two-thirds of actors and artists judged to be in unprotected employment. This is followed by those in other service industries, such as hairdressers, fitness instructors and cleaners, as well as taxi, train and lorry drivers, where around a third of jobs are classified as insecure.
The EU acts as a safeguard against any government overriding basic rights - from limits on working hours to guaranteed maternity rights.
Ms May has promised that existing rights will be guaranteed and the Great Repeal bill will convert all EU laws, including the ones relating to employment rights, to UK law.
But unions and MPs fear that the UK could fall behind the rest of the EU after Brexit, as Brussels enacts greater protections while Westminster enforces the status quo.
Ms O'Grady added: "Insecurity at work is becoming the new normal for too many workers.
"It's happening across new and old industries, with workers forced onto shady contracts, whether they're Uber drivers, bar staff or teaching assistants.
"People need jobs they can live on and build a life around, but if you don't how much work you will have from one day to the next, making ends meet is a nightmare.
"The rules that protect workers need to be dragged into the 21st Century."
Brexit Concerns
Show all 26
Despite Ms May's pledge to protect rights, threats from the Government to slash corporation tax if they don't get a good deal from Brussels will raise fears that workers' rights could be ripped up in an effort to retain businesses in Britain.
At the weekend, Chancellor Angela Merkel cautioned Downing Street against slashing levies on firms operating in the UK, saying Germany would not enter a race to the bottom on regulations and taxes.
Unison general secretary Dave Prentis also warned about employment rights being ripped up.
"If the Prime Minister pushes ahead with a hard Brexit things are set to get a whole lot worse," he said.
"Then we're likely to see employment rights being scrapped right, left and centre.
"And with European citizens making up a significant proportion of the social care workforce, any lingering uncertainty over their right to remain could soon lead to severe shortages of experienced care workers."
A spokesman for the union Unite added: "A lot will depend on what happens after the Great Repeal bill and whether Theresa May sticks to her word on workers' rights not being diluted once we've withdrawn from the EU.
"Either way there are some things the Government can do here and now such as beefing enforcement to crack down on rogue bosses, Government ministers supporting trade unions in addition to following the lead of New Zealand where a conservative government banned zero hours contacts."
Join our commenting forum
Join thought-provoking conversations, follow other Independent readers and see their replies