Brexit campaigner Arron Banks criticised for his response to racism allegations
Mr Banks dismissed the alleged rise in race-related crime as 'a whole load of rubbish'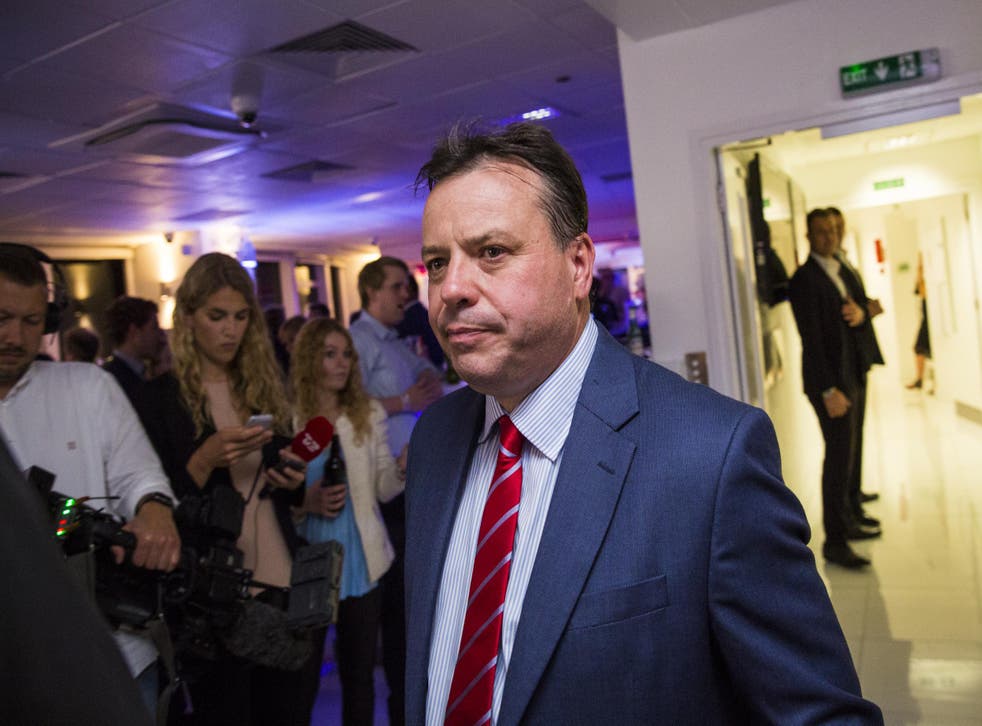 The co-founder of one of the campaigns to leave the European Union has been criticised for describing alleged increases in hate crime after the Brexit vote as "media hysteria".
Arron Banks, the businessman who spearheaded Leave.EU, has been denounced on social media by people who believe he was not taking reports of racism seriously.
Twitter users have called on Mr Banks to acknowledge the contribution of Polish people to the UK and asked him to condemn the suspected racist vandalism of a Polish cultural cente in west London on Sunday.
Mr Banks had written: "What's a [Polish Social and Cultural Centre] when it's at home. Pack in the guardian connected outrage."
On Sunday, the cultural centre was the target of what the Metropolitan Police has called "racially motivated criminal damage".
Guardian journalist Shiv Malik asked Mr Banks: "Do you deplore the attack on the Polish Social and Cultural Association earlier today. Or does it please you?"
Another Twitter user prompted Mr Banks: "Are you going to answer the question… Do you condemn it[?]"
Helen Grieve, whose profile says she is from Yorkshire, told the Leave campaigner he had forgotten about the contribution of Polish people to the Allied cause in World War Two: "Shame on you. I grew up with the grandchildren of brave Polish servicemen who fought for Britain in WWII."
In response to another accusation he was forgetting about the sacrifices of Polish soldiers, Mr Banks wrote that he had a Polish maths teacher once who used to be a Polish fighter pilot and was "a lovely chap".
Brexit reactions – in pictures

Show all 10
Since the result of the vote to leave the EU was announced, there has been a surge in purported instances of racism and hate crime. Several of the alleged perpetrators have referenced the Brexit vote directly while carrying out the attacks.
Mr Banks has dismissed the alleged rise in race-related crime as simply "media hysteria" and "a whole load of rubbish".
The millionaire businessman is a former Tory donor, but he switched to funding Ukip in 2014.
He has been the source of controversy after he defended Leave.EU's decision to poll people on whether the killing of MP Jo Cox would affect how they voted in the referendum.
The pro-Remain MP was shot following a meeting with her constituency in West Yorkshire.
The Independent contacted Leave.EU with the allegations Mr Banks is not taking racism allegations seriously, but the group declined to comment.
Join our new commenting forum
Join thought-provoking conversations, follow other Independent readers and see their replies