Hotels and restaurants will need 10 years to replace EU workers because 'Brits don't want the jobs'
Period following Brexit 'going to be very, very tough,' says hospitality chief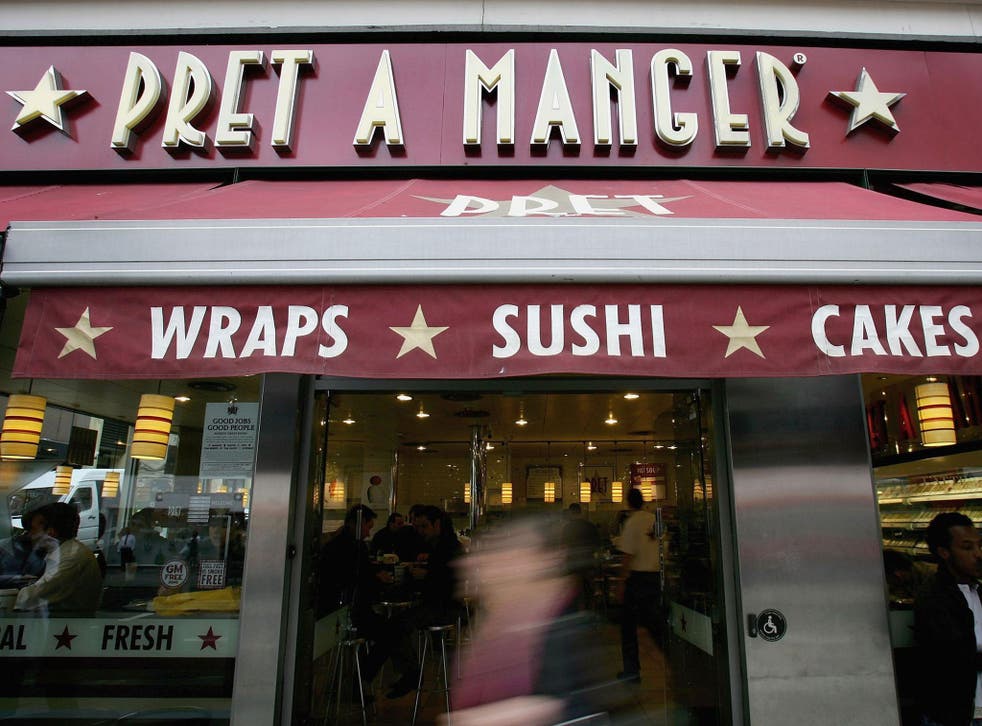 Restaurants in the UK will need a decade to replace their EU staff with British employees after Brexit because not enough home-grown workers want the jobs, the head of the British Hospitality Association (BHA) has warned.
BHA chair Ufi Ibrahim estimated that the UK's hotel and restaurant chains would go bankrupt, landing a heavy blow to the economy, unless EU nationals were permitted to keep working in low-skilled jobs after Britain exited the bloc.
The association chief's comments come after the director of human resources at Pret a Manger told a parliamentary committee that only one in 50 job applications her company received were from British nationals and the business may struggle to attract staff after Brexit.
Echoing Pret a Manger's concerns, Ms Ibrahim told The Guardian: "It is going to be very, very tough indeed,"
"It will be a very long time for businesses like Pret a Manger to replace EU staff because they are largely based in the south-east.
"I think it will take 10 years to build a future talent pipeline."
MPs will decide on Monday whether to accept an amendment to The European Union (Notification of Withdrawal) Bill that guarantees the rights of EU nationals. On Tuesday, the Prime Minister is expected to use a briefing on the EU summit in the Commons to formally trigger the leaving process.
UK news in pictures

Show all 50
Andrea Wareham, head of human resources at Pret a Manger, told the House of Lords economic affairs select committee on Wednesday she doubted higher wages would draw UK citizens to the industry.
"I actually don't think increasing pay would do the trick," she said.
"I can only talk for Pret on this, but we do pay well above the National Living Wage, we do have great benefits and we offer fantastic careers.
"It really is a case of do people want to work in our industry? We are not seen always as a desirable place to work."
Pret a Manger employs people from 110 different nationalities, with 65 per cent of those from outside the UK being EU citizens.
The BHA is calling for the government to better promote non-academic career paths – including hospitality – within schools. But until more British youngsters opt for a career in catering the industry, it said it will continue to rely on attracting EU workers.
Join our new commenting forum
Join thought-provoking conversations, follow other Independent readers and see their replies